From retailers to restaurants, our local high street businesses have reopened with a new fervour this summer. The lockdown period was a time of uncertainty for everyone, but small business owners around the country proved how adaptable, innovative and versatile they can be as they quickly evolved their businesses to function remotely, pivoted to sell new products and sought to help the local community.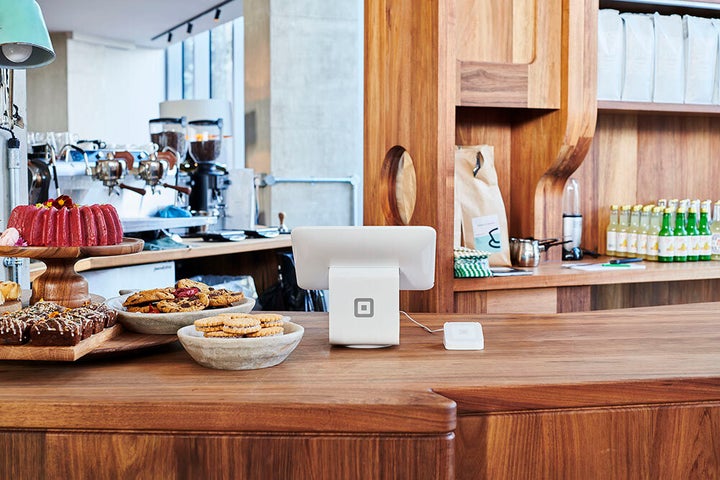 As we walk back into our favourite coffee shop or book in for a much-needed haircut, we'll notice the retail landscape has changed dramatically – and not just in visual terms. Businesses have taken every precaution to ensure the safety of staff and customers is paramount, from partitions to PPE to limiting how many people are in a shop or restaurant at once.

There are other changes afoot, too, like paying for a service ahead of time from the comfort of home or using click and collect at our favourite local bakery, so that ordering our favourite lunch dish or getting our nails done is a hassle-free experience.

Below, we explore some of the ways that business owners have thought on their feet to quickly adapt their services to the changing times and cater to exactly what clients need and when – and how these changes can benefit both businesses and customers alike.


Embracing technology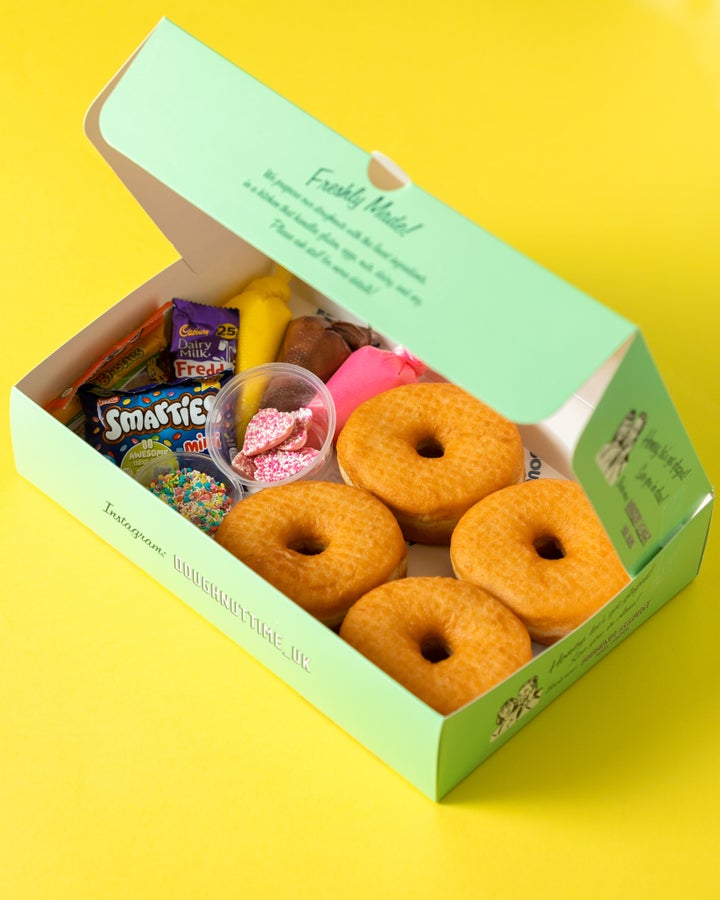 One of the first – of many – realisations of lockdown was the transformational power of digital to positively enhance our lives. Office workers turned bedrooms and kitchen tables into office spaces - and maintained workplace-levels of productivity - while restaurants and retailers discovered that shifting to online platforms meant that business could continue somewhat as usual... even when nothing else in the world was.

As stores shuttered their doors for days, then weeks and months, shifting physical shops online became a lifeline for retailers and food and beverage businesses who needed to continue trading remotely. It also allowed businesses to maintain customer relationships when owners and clients weren't able to meet face to face.

A recent survey from Enterprise Nation, which provides expert advice for its small business members, found that 81% of small business owners are open to broadening the business, with 69% indicating that meant adding new online services (58% said they expected to diversify so they could pivot more easily).

Doughnut Time, purveyor of Insta-friendly doughnuts with fabulous flavour combinations and memorable names, like Bellatwix Lestrange and Bueno Mars, is one example of a business that shifted its offerings online – and adapted its products to keep them relevant during the lockdown period.

With 15 physical outposts around the UK, the business had to quickly pivot to online-only sales, thanks to easy-to-use technology from Square, which offers businesses tools like online stores and virtual terminals, so that the business could run remotely. Doughnut Time also launched a DIY home doughnut kit online, selling 50,000 via its Square online store in weeks, and tapping into the lockdown hunger for making something with our hands.

"We use Square for our POS in-store and therefore it was a natural pivot to move to Square's online services to build a platform for online retail," Doughnut Time CEO, Tom Anderson, tells HuffPost UK.

"The user-friendly technology made the process relatively pain-free and helped in a big way with creating and loading new products. It was important to us to use technology that was simple to operate, enabling the DT team (all with varying tech-skill-levels) to understand the OS whilst working remotely."

Sellers can set up an online store for free, handpicking which items to sell online. For beauty businesses, restaurants and retailers, this includes eGift cards and voucher sales – a huge boost to keep small businesses going when their doors are shut – as well as setting up local delivery or contactless pick-ups.
Diversifying offerings – and seeing business boom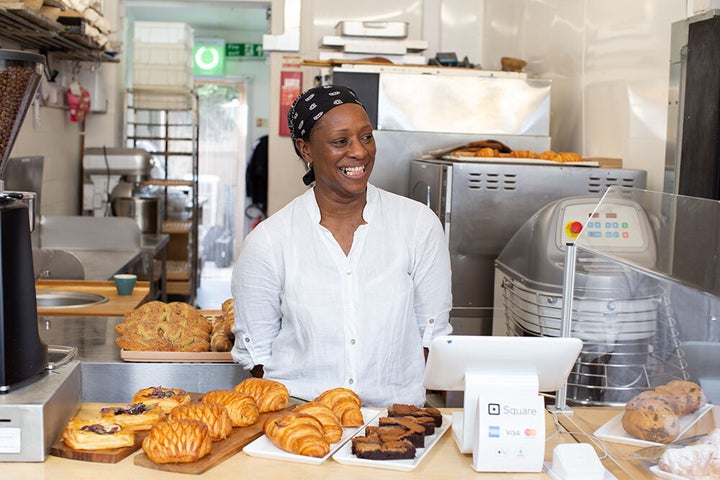 The pandemic forced businesses to change their revenue streams, sometimes overnight. Sit-down only restaurants became community food shops and markets, delivering fresh produce to customers who were sheltering in place or couldn't access supermarket slots; distilleries pivoted production to produce hand sanitiser amid stock shortages; and fashion and homeware brands began creating face masks out of deadstock fabrics that would otherwise go to landfill.

Takeaway took over from table service and cafes such as Brixton's Aries Bakehouse found that being able to sell their uber-popular sourdoughs through the window meant they could continue trading during the lockdown period. Aries Bakehouse also started stocking local beers so customers could get all of their essentials in one spot – and business boomed as a result, with the owners scaling back from being open five days a week to three, just to cope with demand.

Square started rolling out its newly launched curbside pickup and local delivery to Square Online customers on March 20, 2020. From that date to April, there was a 5x increase in weekly payment processing for Square Online, compared with January to February, 2020, which shows how quickly sellers accelerated to move online as lockdown measures came into place.[i]

Square's tools have been popular for small businesses during lockdown, since you don't need to be a resident techie to get on board with the technology – anyone with an account can create an online shop and start selling in minutes. Business owners also like how quickly they see cash in their account, with over 99% of each payment processed into their account the next day, while contactless pick-up and delivery options allow customers to minimise contact with other people.
Click and Collect offerings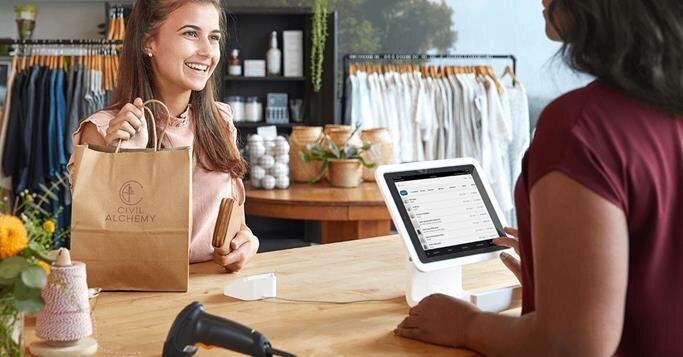 Small businesses aren't the only ones who have diversified their product offerings and experimented with new tools and technologies to adapt quickly to changing customer needs.

Greggs, a leading UK food-on-the-go retailer, with more than 2,000 retail outlets throughout the country, has partnered with Square to roll out digital channels like Click and Collect, which allows customers to order their beloved sausage rolls, bacon butties, cakes and coffee from the comfort of home.

The process couldn't be simpler: you book a time slot (there's one every 10 minutes), choose your order and pay online. Customers receive an email when the order is ready for pick-up and then head over to their local shop, where social distancing measures are firmly in place, with one customer allowed in the shop at a time.

Click and Collect is currently available at 40 Greggs stores; from mid-August, Greggs is rolling out its Click and Collect services to 1600 stores nationwide, with 400 shops launching the service each week.

"Click and Collect allows our customers to order and pay in advance for their Greggs favourites through this new digital service channel. With Click and Collect - and the services provided by Square - we now have the opportunity to serve our customers in a more convenient way - wherever and whenever they want - as well as being able to manage demand and queuing time in our shops in a more controlled and efficient manner," said Tony Taylor, Business Change Director, Greggs.
Making cashless payments easier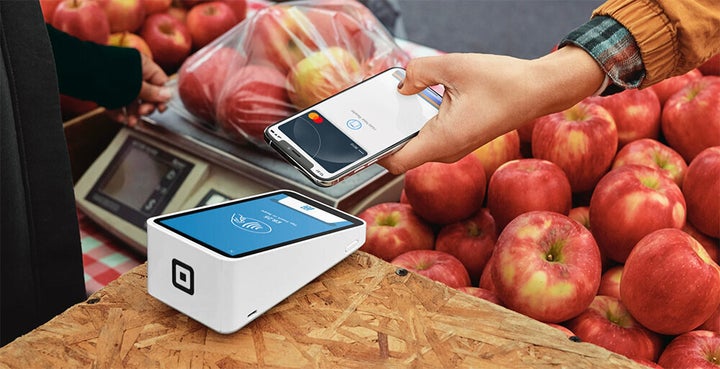 It's safe to say the future of our high street isn't going to involve us fiddling in our purses for coins and notes: cashless transactions are here to stay. It's not just an extra safety precaution minimising contact between people during the pandemic, but because cash-free transactions represent yet another level of ease and convenience for customers. New government rules from April 1, 2020 have helped, increasing the tap-only contactless limit from £30 to £45.

We're also moving towards off-site payments for services such as paying in advance for beauty treatments as well as retail orders. Square offers an interface for businesses that allows customers to tip when they pay for services, too - an added convenience for customers looking to thank their hairdressers or nail technicians, without needing to worry about having cash on hand at the appointment.

Cashless transactions via Square Online also allow customers to access and pay for services remotely, useful for a variety of reasons, including savvy parents sending their kids to the local shops to collect their purchases.

According to Square UK data, there was a 15-fold increase in cash-not-present payments at the height of the pandemic, up from 2% in January to 33% in April. 13% of payments made are still not in-person (that's 44% higher than January's figures), while 1 in 3 UK businesses is now cashless. The number of cashless businesses has increased 288%, from 8% in January pre-lockdown to 31% in July.[ii]
[i] Square Inc. Shareholder Letter, May 26, 2020

[ii] Square UK. Cash and the Pandemic Report, August 2020