'Line of Duty' star Daniel Mays admits to having mixed feelings about his role on the third series, which has gripped viewers with its dark betrayals and twisting plot turns.
Daniel played Sergeant Danny Waldron, and looked set to become this year's chief antagonist to anti-corruption unit AC-12. Daniel was even wheeled out to talk to journalists about the new series where, he tells us, he had to "practise my poker face". But writer Jed Mercurio pulled the rug from under us, with this compelling character killed off after only an hour of screen time.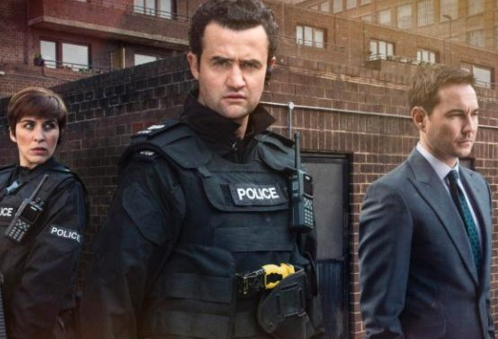 For actor Daniel Mays, it was a bittersweet moment. He tells HuffPostUK: "On the one hand, I was thrilled that the BBC wanted me for the role, and they wanted to showcase the series with me in it.
"It's an extraordinary series with a great cast and Jed Mercurio is a brilliant writer, but if I wear my selfish hat, I'm slightly gutted that I didn't get to work on it for longer.
"But that's Jed for you. He has the confidence to get rid of one of the main characters like that, and it's one of the reasons the show is so good. I was the new Jessica Raines of the show, but on a much bigger level." (Jessica was famously, and suddenly, defenestrated in series 2.)
It also transpires that Daniel remains close pals with his ex-flatmate Craig Parkinson, aka a certain Detective Inspector Matt 'Dot' Cottan. "He's warned me there are some more shocks coming," says Daniel, "but he won't tell me anything else."
'Line of Duty' concludes on BBC Two next week. Catch up on BBCiPlayer. Daniel appears in the film 'Dad's Army', out on Blu-ray and DVD on 13 June from Universal Pictures UK.