In a small commune in Cluj County, Romania, a family of seven lives under one roof, sharing two rooms and three beds between them. The Knutz family have no carpets, even though the temperatures can drop to minus figures, and the father is responsible for putting food on the table for his wife, four children and their grandfather. He often disappears for a month to work and then returns with just enough money to keep the family alive.
Kerri McGivern, 45, is one of the volunteers helping families like the Knutzs. She works with the Little Edi Foundation, an international charity supporting children in poverty, through which she recently helped install a bath and washing machine in the Knutz family's home.
Kerri, who lives in Essex, goes above and beyond to help these people. In the past she's flown out within 24 hours to pay the medical bills for a sick child. She uses most of her annual leave to visit the families and her lunch breaks at work to do admin for the charity.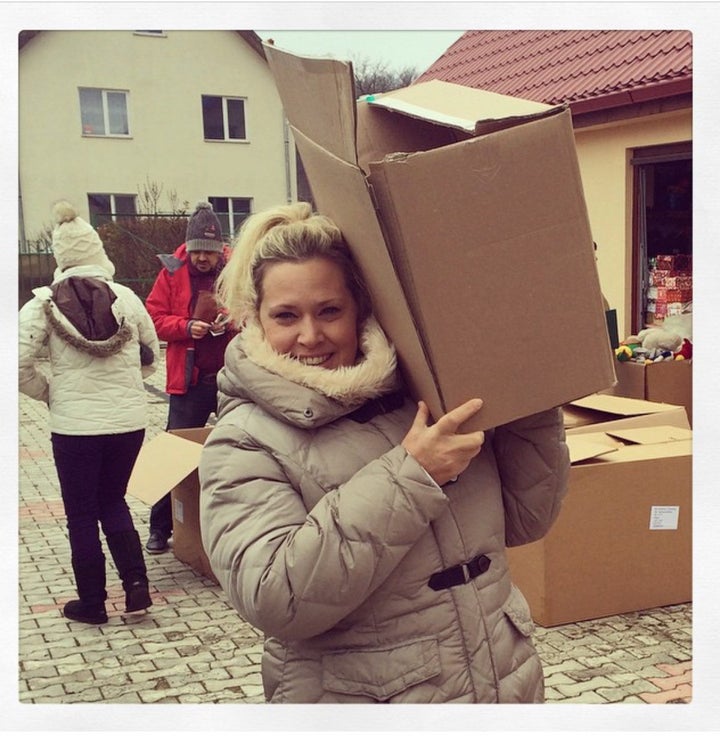 Tess Griggs, founder of the Little Edi Foundation, nominated Kerri to be featured for HumanKind - HuffPost's celebration of kindness - because she's an unsung hero at the charity. "Kerri does a lot, but she does it all in the background," Tess said. "She doesn't like to be thanked for it. She's so humble. She's determined to help change the future of these children who live in the severest of poverty in rural Romania. It's Europe, yet it must be seen to be believed: families in wooden shacks with no toilets, no water and no electricity."
Kerri said she is often inspired by the people she meets, who have very little but are so overwhelmingly positive. The Knutz family, for example, will often have nothing but boiling water and vegetables for dinner yet "they are still so happy".
"There's so much love in their family," Kerri said. "They were so grateful for their bath and washing machine. My girl leaves her mobile at home and she's distraught, but this family is so happy and they have next to nothing. It really puts things into perspective."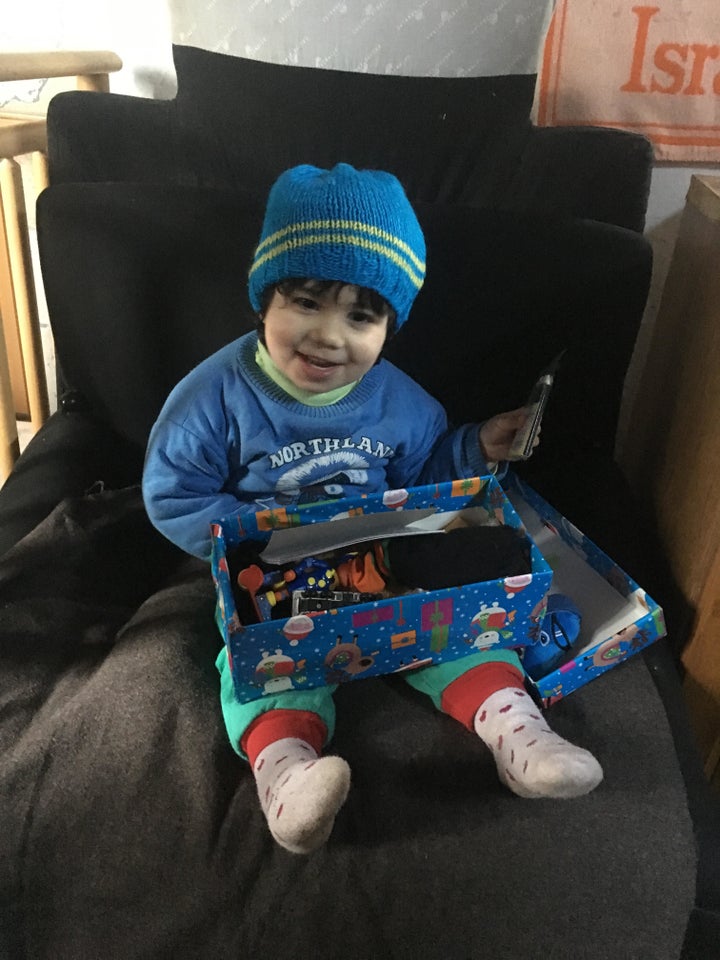 Kerri has worked with the charity for five years. Every Christmas she flies out to Romania to hand-deliver 800 shoeboxes to kids filled with toiletries and other essentials. "The children are overwhelmed by the bar of soap and toothbrush," she said. "It's such a reality check."
When she's not volunteering she works as a buyer and recently cut her working week down from five days to four to be able to devote more time to the charity. And there's much work to be done. "There are communities of children - they're called gypsies - and they're ostracised from society. Nobody will employ their parents, they have nothing, it's very difficult to go to school, they live in small communities of huts. It's something you wouldn't expect to see in a country in Europe," Kerri said.
"There are kids and adults who live on the rubbish dump and pick things out of the rubbish and are paid for it so they can afford dinner. It's difficult to comprehend."
"It will take me two hours to get to Romania (four hours door-to-door) and you go from one extreme to another. You can be driving down a road and it's normal, then you hit pure poverty," Kerri added. "There are communities out there which share one single outside water tap. In winter, that tap will freeze.
"We try and make sure we can provide basic water supplies - toilets, showers, etc - where we can. We also try and encourage sponsorship: people can sponsor families so they can afford to buy wood, they cook on stoves which then heats the whole house."
The charity was founded when Tess visited Romania and heard about a little boy called Edi who was hospitalised and dying from meningitis. Tess, who had suffered badly with meningitis in her youth, was touched by his story so she travelled to the family's home to meet him.
"He was lying in a bed, very ill," Tess recalled. "His parents were unable to work so they couldn't pay his medical bills, the only thing they wanted from us was vitamins for their son, which would have had no impact at all. We paid for his medical bills and immunisation, afterwards I said I wanted to sponsor him to give him a chance at life. As part of this I see him four times a year. He's absolutely fine now, he's thriving."
The charity is small, but their impact is vast - improving lives of children in Eastern Europe. They help 700-800 kids annually through their shoebox scheme alone, and throughout the year they provide clothing, food and school aid, alongside housing improvements to families across Romania.
When asked why it's important to help people, Kerri exclaimed: "I find it difficult not to. If everyone could just do something small, we'd have a real chance of changing things - even small donations go such a long way."
HumanKind is HuffPost's celebration of kindness, featuring people who do incredible things for others or the planet – transforming lives through small but significant acts. Get involved by joining us on Facebook or telling us about the people who you think deserve recognition for their kind works. You can nominate them here or share your personal story by emailing natasha.hinde@huffpost.com.