Hancock said it was her daughter's first concert and she was near the exit doors when the bomb went off.
"My husband shoved my daughter's head into his chest while she shook with fear, as we sprinted for the opposite exit and ran for the front doors," the mum, from Burnley, wrote on Facebook on 3 June.
Hancock explained: "Luckily my husband is very tall but he nearly had to hold [my daughter] above his head to stop her from getting crushed before we managed to get through and sprint for the car.
"She was petrified and wouldn't stop saying the bang 'scared' her. She has asked so many questions I have no idea how to answer in terms that a six-year-old will understand.
"I doubt my daughter will ever forget the sound of the bomb or the screaming people."
Hancock said her daughter's "idols" are Little Mix and she and her husband had bought tickets to see them in November 2017.
However the tickets are for a concert held in Manchester arena, and her daughter does not want to go back.
"When I told her about the tickets she was ecstatic, to her it's a dream come true, when I told her where it was I watched her heart break," the mum wrote.
"She cried and said she didn't want to go there again. She still mentions what happened that night daily.
"I don't think it's fair that she has to lose out because of that horrific act."
Hancock is appealing to other people who have bought Little Mix tickets to change the tickets for a gig at another venue.
"I am trying to find anyone who has four tickets for Little Mix in a similar seating place to mine but in any other arena, to ask if they would be willing to swap with me, I would be more than grateful," she wrote. "It would just mean the world to me and my little girl."
Hancock's post already has 7,000 shares in two days.
"We've had over 30 people offer to buy us new tickets but that's not what we want, we don't want to put anyone out, we just genuinely want to find someone with similar tickets to us in another venue so that my little girl can see her favourite band in comfort," she told HuffPost UK.
"We're so overwhelmed and so grateful to everyone. My little girl means the world to me and I just wanted her to be able to see her favourite band."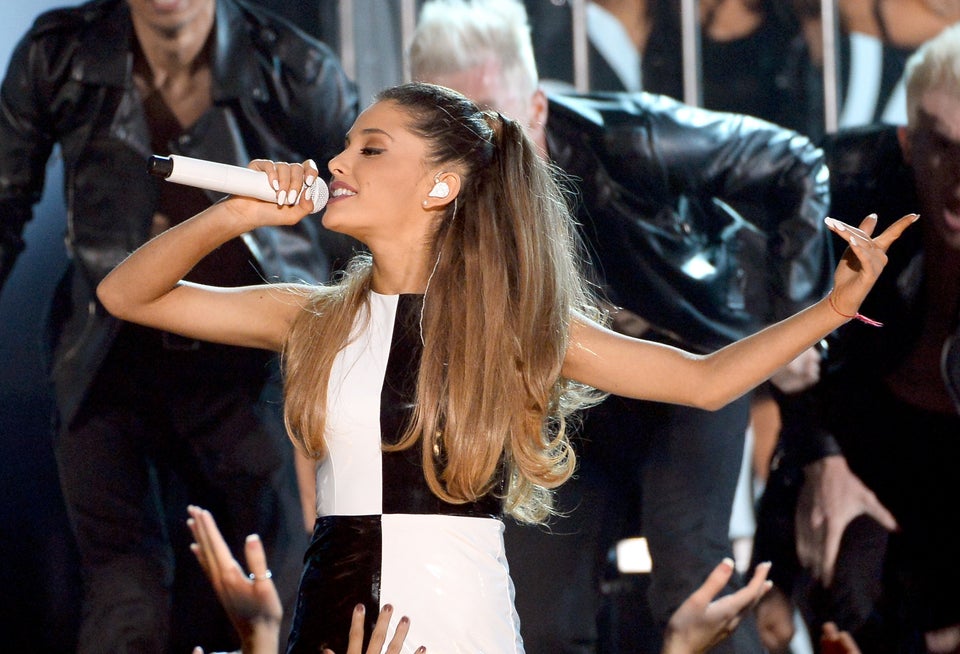 Ariana Grande: 9 Facts In 90 Seconds