As England braces itself for a second lockdown, the nervous anticipation feels familiar. This time, though, we're painfully aware of how difficult it is to be cut off from normality for a sustained period of time.
"It's one thing to be faced with lockdown, but another to be faced with doing it all over again," psychologist Dr Tara Quinn-Cirillo tells HuffPost UK. "Like standing at the bottom of a mountain we just climbed and have to climb again."
The new lockdown could be a "traumatic experience" for many people, adds counsellor and psychotherapist Lucy Fuller. "[It] puts us back into a state of not-knowing for a second time, which can feel unbearable," she tells HuffPost UK.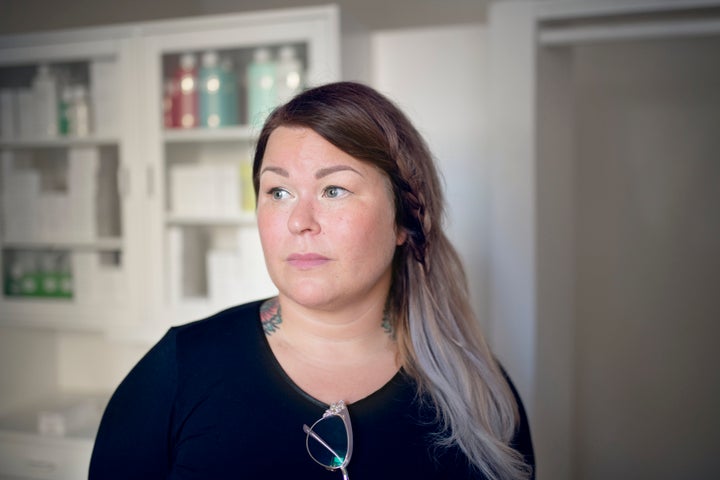 Anxiety may be mixed with frustration for some because of the recent happier times, points out Dr Quinn-Cirillo. Facing another lockdown can feel like an unjust consequence of following the rules, for those who've diligently worn face masks and abided by social distancing.
"What we know about human behaviour is adhering to rules is dependent on many factors, including how we are rewarded for sticking to the rules," she says.
"Many of us were of the belief that sticking to the rules in lockdown and in the weeks after would be rewarded with a more gradual loosening of restrictions. Fairness also plays a huge part in rule compliance."
So, what can we do to improve our feelings towards the second lockdown? Simply acknowledging your feelings of uncertainty is a good place to start, says Dr Quinn-Cirillo.
"Trying to 'battle' to 'get rid' of your unwanted feelings can be emotionally and physically exhausting," she says. "Try making room for them instead."
Next, you should aim to live in the present moment. "Try your best to focus on what you are able to do, rather than what you are not able to do," says Fuller.
"It would be easy to throw away all your plans and fester in your angry and frustrated feelings, but that would be a step backwards."
If you're hit by a wave of panic, try a grounding exercise to bring you back to the present moment.
"Take a deep slow breath in through your nose and out again through your mouth," suggests Dr Quinn-Cirillo. "Try and name three things you can see, hear, smell. Push your feet into the floor and focus on how it feels. Find what coping style works for you."
Now is not the time to skimp on everyday self-care, she adds, so make sure you're getting the basics right. "Keep hydrated, well nourished through healthy mindfully chosen food. Exercise as often as you can as this is proven to positively impact on your emotional wellbeing," she says. "Even just a short walk, cycle ride or run, playing a game in an outside space with your children."
Finally, be kind to yourself – you've navigated a hell of a lot over the last six months and it's okay if your resilience is reaching its limits.
"Take time to acknowledge this and take pressure off yourself where you can," Dr Quinn-Cirillo says. "This may be reducing chores, deadlines, or asking for support from others."

Useful websites and helplines
Mind, open Monday to Friday, 9am-6pm on 0300 123 3393.
Samaritans offers a listening service which is open 24 hours a day, on 116 123 (UK and ROI - this number is FREE to call and will not appear on your phone bill).
CALM (the Campaign Against Living Miserably) offer a helpline open 5pm-midnight, 365 days a year, on 0800 58 58 58, and a webchat service.
Rethink Mental Illness offers practical help through its advice line which can be reached on 0300 5000 927 (Monday to Friday 10am-4pm). More info can be found on rethink.org.