Coronavirus has changed everything. Make sense of it all with the Waugh Zone, our evening politics briefing. Sign up now.
Two households of any size will be allowed to meet inside and stay overnight from July 4, Boris Johnson has announced.
But the groups will still have to observe the rules on social distancing - which means hugging and physical contact between households will still be banned.
For example a household could meet with one other household for a meal at home or in a restaurant or pub on one weekend and another the following weekend.
It means a family could meet one set of grandparents one week then another set of grandparents on another occasion.
Current rules allow groups of six people to meet in a garden or a park.
But the prime minister also announced today two households of any size will be allowed to meet outdoors.
Among the protective measures listed were: a screen, facing away from each other, hand-washing, a face covering and minimising contact with others.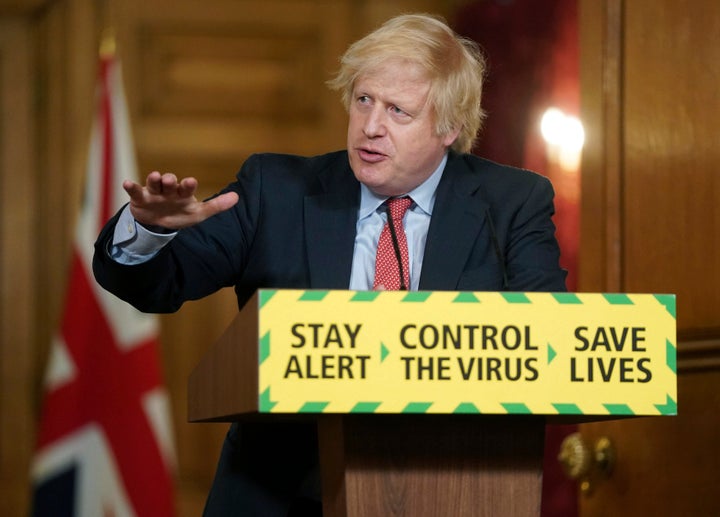 "Our principle is to trust the British public to use their common sense in the full knowledge of the risks, remembering that the more we open up, the more vigilant we will need to be," he said.
"I'm acutely conscious that people will ask legitimate questions about why certain activities are allowed and others are not.
"And I must ask the House to understand that the virus has no interest in these debates, its only interest, its only ambition is to exploit any opportunities to recapture ground that we might carelessly vacate and to reinfect our communities.
"And so there is only one certainty – the fewer social contacts you have, the safer you will be."
Johnson said the new rules will be reviewed on July 21 and if there is a resurgence of the disease, ministers could bring back some lockdown restrictions.