Runners at the London Marathon could face sleet and even snow, thanks to a cold snap brought on by advancing Arctic air.
As if the gruelling 26.2 mile course wasn't enough to contend with, competitors could be facing wintry conditions as they make their way around the capital on Sunday.
Temperatures looks set to reach around 10C, significantly lower than the 13C average for April, so spectators are being advised to wrap up warm.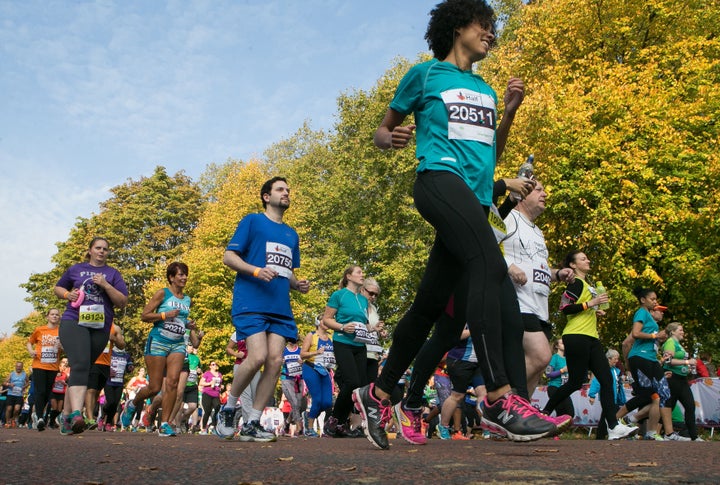 Lindsay Mears, spokesperson for the Met Office, said: "We're getting a northerly high coming down the country and that's starting towards the weekend, it's Arctic air.
"That's going to bring much colder conditions over even the south of the UK.
"There's a possibility that there may be a few wintry flurries but nothing too significant in the London area.
"Temperatures on Sunday are looking like around 10C, quite cloudy. If there isn't much rainfall then the potential for wintery showers diminishes."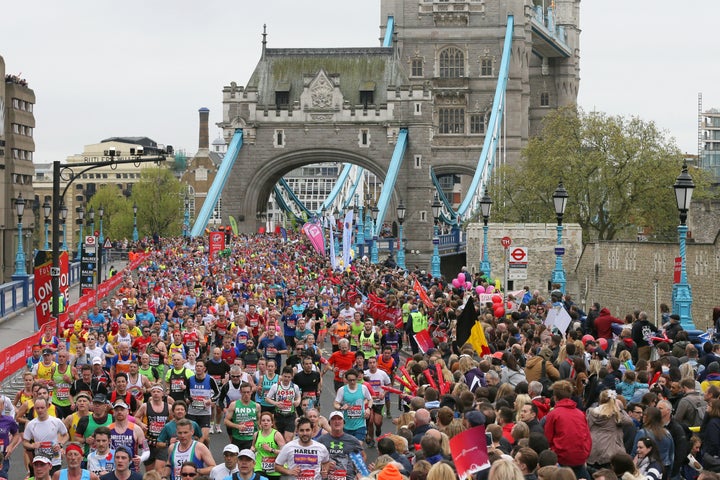 The highest temperature endured by runners in the capital was 22.2C, recorded in 1996 and 2007.
The London Marathon sees around 36,000 runners take to the streets of London to race.
The marathon attracts many high profile figures, with those planning to take part this year including Olympic champion Dame Kelly Holmes, Game of Thrones star Natalie Dormer and Top Gear host Chris Evans.
SSW occurs when air high over the North Pole warms and pushes colder Arctic temperatures down towards Britain, leading to a plunge in temperature for up to two weeks.
SSW has given periods of temperatures as low as -18C in recent years, including -18.4C in the Highlands in Scotland in February 2009.
Freezing weather hit the country during March, with the potential for severe weather warnings, and more intense cold towards the end of the month.