For years charitable folk have been "paying it forward" by helping out people they've never met. But now, one London business is helping turn Pay It Forward into an official movement.
Bakery-cum-restaurant chain Le Pain Quotidien has launched its very own Pay It Forward campaign this week, giving diners the opportunity to purchase an extra dish (or two) for a complete stranger.
"Despite being a popular and far-reaching concept, Pay It Forward remains an underground movement in London within the restaurant industry, with no large restaurant chain in the UK, let alone the capital, adopting the idea and testing its capability," Peter Jenkins, managing director of Le Pain Quotidien told The Huffington Post UK.
"In line with our community spirit and genesis to putting something good back into the world, we will be the first London-based restaurant group to pioneer the use of paying it forward and we look forward to encouraging as many people as possible to take part and help spread the word."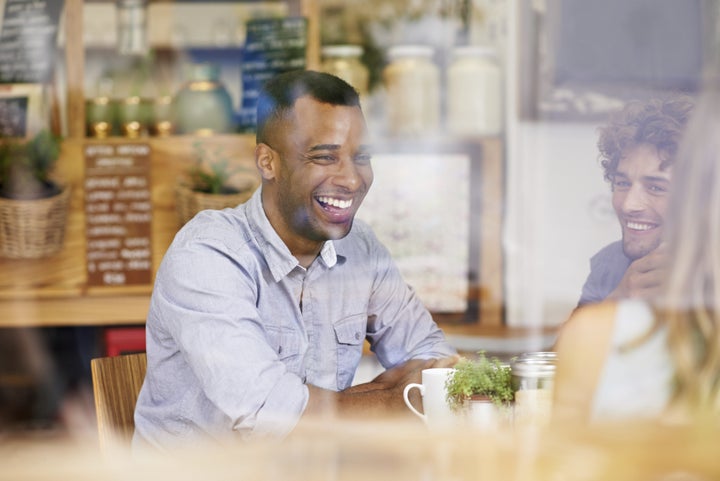 Customers at Le Pain Quotidien will have the opportunity to take part in the initiative at various levels to match their budget.
They'll be able to purchase a Pay It Forward giftcard and then charge it with enough money to cover a coffee, tartine, dinner for two, or baking class for another customer.
As part of the scheme Le Pain Quotidien has teamed up with national charity FoodCycle, who build communities and create nutritious meals made from surplus food for people at risk of food poverty and social isolation.
The restaurant will be donating £5 to FoodCycle for every baking masterclass purchased via Pay It Forward .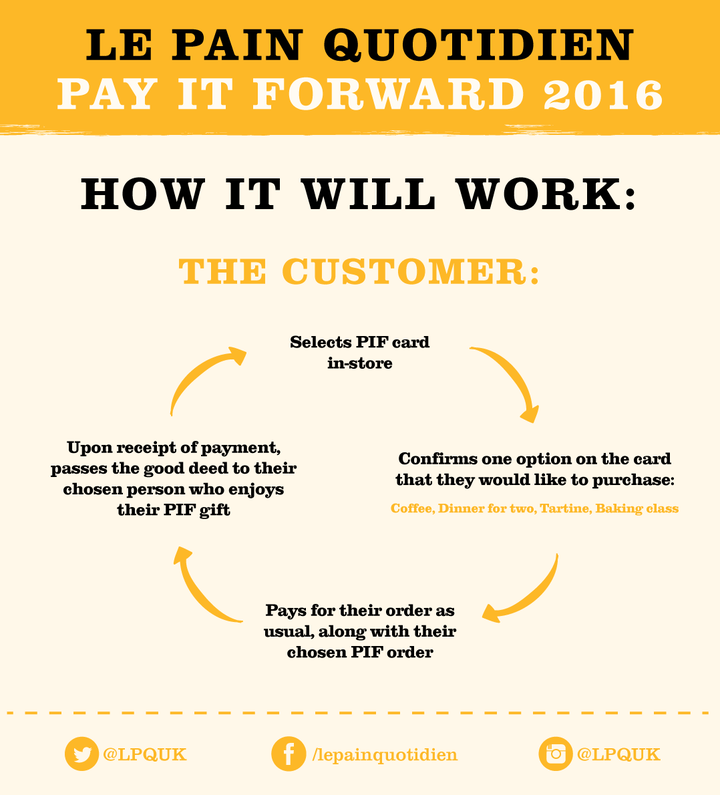 Commenting on why random acts of kindness can be met with suspicion, especially from people living in London, she said: "This is natural for city dwellers who are used to fighting for resources rather than sharing them.
"I hope that campaigns like this demonstrate that even in London, there are kind people who are acting with no ulterior motive other than the desire to be nice.
"It's fantastic to see leading industry brands such as Le Pain Quotidien getting behind this kindness initiative which will hopefully encourage an onward domino effect of doing a good deed."
Le Pain Quotidien's Pay It Forward scheme will be running across each of its 26 London branches from 25-28 April.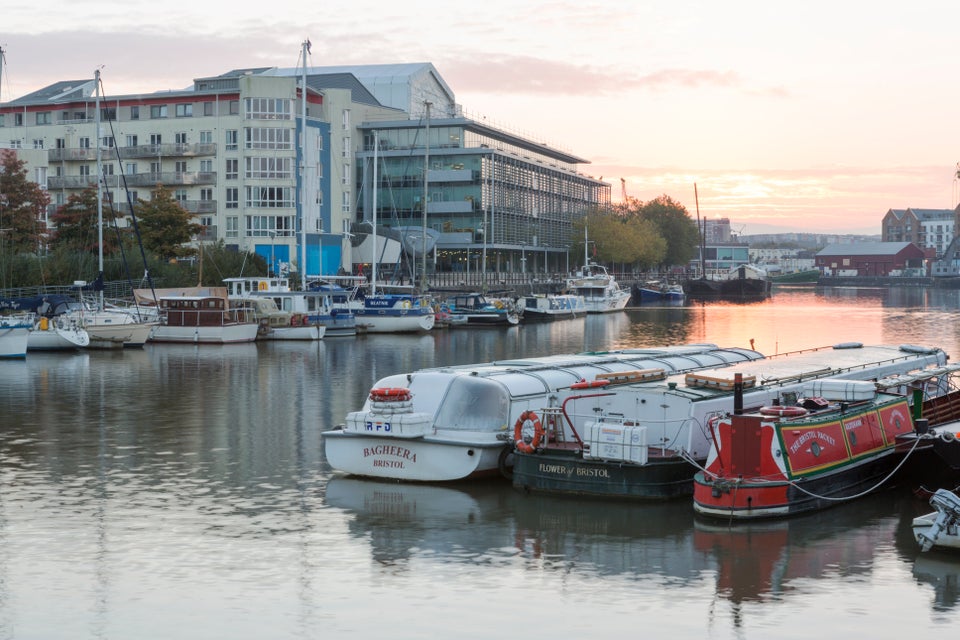 The Kindest Cities In Britain