The Met Office has issued yellow warnings, saying thundery showers will bring torrential rain to the south-east.
A spokesman told the Evening Standard: "A moist, unstable air mass across most of England and Wales will again lead to the development of some heavy showers and localised thunderstorms.
"These could generate some surface water flooding, especially if they affect urban areas."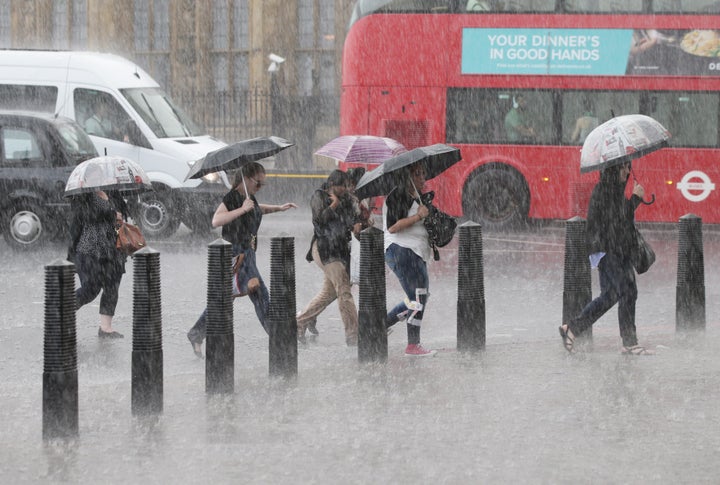 The rain should clear on Sunday, the Met Office said, but warned "unsettled" weather would continue into next week.
On Tuesday heavy down pours led to three cars becoming completely submerged under a bridge on Wallington High St, with the downpour causing depths of up to two metres in just minutes.
George Allen and his son, five, were critically injured, and his daughter, seven, was seriously hurt.