If you're switching to veganism, vegetarianism or simply trying to reduce the amount of meat you consume, there's now an app that can help – and it's been created by a teenager.
At just 14-years-old, Ayush Sanghavi, from Buckinghamshire, started developing the Veggie Alternatives app, which provides users with hundreds of branded substitutes to the foods they want to replace.
He launched the Android version of the app in 2017 and in March 2019, aged just 17, got the exciting news it had been accepted for release by the Apple Store.
"I knew the idea was something that could potentially make food shopping and cooking a lot easier for vegetarians, vegans, or anyone that was curious about what they eat," he tells HuffPost UK. "I was also aware that these diets were gaining popularity very quickly across the world – and just wanted to create something to make life a bit easier for these people."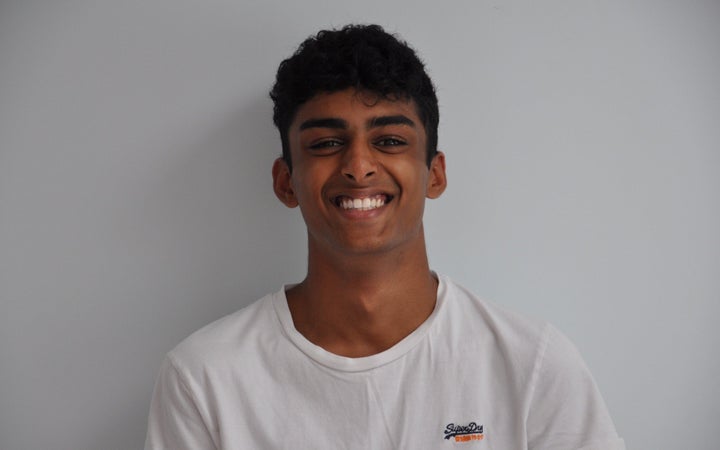 Sanghavi is now vegetarian, but was vegan when he first began work on the app and found it difficult to find food substitutions.
Thanks to hours of painstaking research, he sourced hundreds of veggie and vegan alternatives for everyday products – from butter and milk, to pastries, popcorn, crisps and cake.
The free app includes a forum section, where people can share their food swaps with one another and make suggestions for substitutions that should be added to the main menu.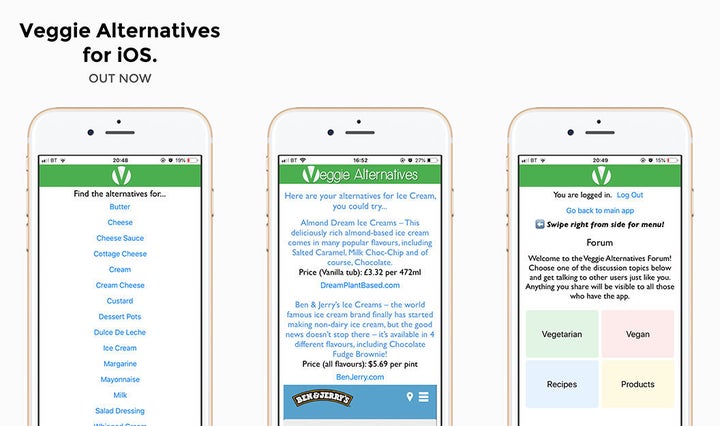 Sanghavi learned the basics of app development in a computing lesson at school in Year 9, but honed his skills in his spare time. "I always thought apps were only made by large companies or by people who had studied high-level computer science, so finding out it wasn't that exclusive was quite eye-opening to me," he says.
The app has launched on both Android and Apple, but Sanghavi is still working on the project to expand it – while also doing his schoolwork. "I feel that I've coped quite well, even if that means only working on the app for a few hours on the weekend," he says.
The teen hopes Veggie Alternatives will make it easy for anyone to cook up their favourite meals, whatever their dietary requirements.
But also, as the app contains information on the advantages of going meat-free, he'd love it to help some people decide to alter their diets, "even if this just means eating no meat on a particular day of the week".
Sanghavi's 5 favourite vegan swaps:

Alpro Soya Dessert Pots – "Very addictive – people are certainly very surprised to find that they are vegan!"

Walls Swedish Glace Ice Creams – "Again, tasting just like dairy ice cream, I think the texture and range of flavours sets apart this ice cream."

Quorn Chicken – "I might be slightly biased (since Quorn once endorsed Veggie Alternatives on their Facebook page!), but Quorn chicken is high in protein and very versatile, too."

Oreo Cookies – "Most people don't realise that Oreos are actually completely vegan. They're definitely one of my favourite types of biscuit."

Jus-Rol Bake-It-Fresh pastries – "These pastries not only come with many different options – such as Croissants, Pain au Chocolats, etc. – but they're also very tasty and available to bake at home."
Download the Veggie Alternatives app for free here.