Lord Heseltine has renewed his attack on Boris Johnson for dragging Hitler into the EU referendum campaign.
However the former Conservative deputy prime minister was cut off mid "rant" when the screen went dead.
"Has Boris struck? I think Boris may have struck," Good Morning Britain presenter Piers Morgan joked.
"Very coincidentally as he is nailing Boris Johnson, Lord Heseltine is severed from our link."
Lord Heseltine, who is backing the 'Remain' campaign, told GMB he has "a problem" with Boris because he "trespassed over the line" when he compared the EU to Hitler's attempt to occupy Europe.
"I think that was a total mistake for Boris to do that frankly," the Tory peer said.
Lord Heseltine said it was the "whole essence" of the EU that had "got rid of fascists" on the continent.
"We've stopped the erosion of Italy and France to communism, which was looking very likely in the 1950s, and we have created a pluralist group of democracies," he said.
And he said the Brexit case "is one great black hole of unanswered questions".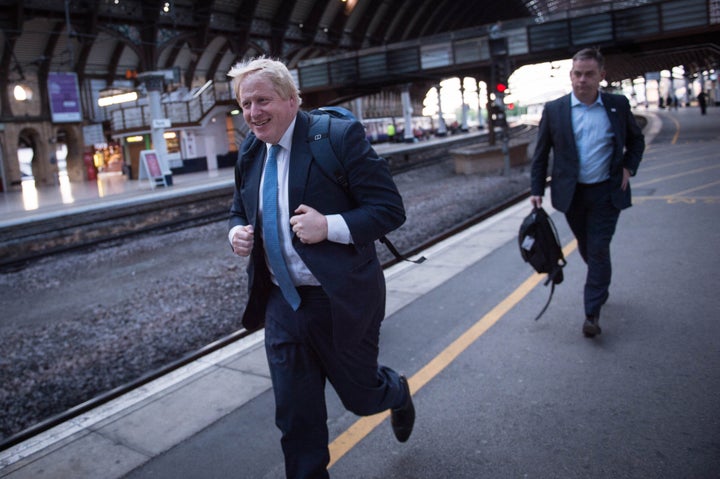 Morgan told Lord Heseltine he had last week "savaged Boris Johnson like a Great Dane toying with a Chihuahua".
Lord Heseltine had said Boris showed he lacked the judgement to be Tory leader and prime minister when he introduced Hitler to the Brexit debate.
The former London mayor has said European history had been dominated by doomed attempts to unify the continent under a single government to recreate the "golden age" of the Romans.
"Napoleon, Hitler, various people tried this out, and it ends tragically. The EU is an attempt to do this by different methods," he told the Sunday Telegraph.