The former MP claimed there were "hundreds of them" being flown by Tottenham fans during the weekend's Champions League final and it was this he was referencing in a tweet posted shortly after the match.
Galloway was accused by Spurs of "blatant anti-Semitism" and a fierce backlash prompted TalkRadio to terminate his contract.
When both men appeared on Good Morning Britain on Tuesday morning, it quickly escalated into a heated argument.
Lord Sugar, who attended the football final, said: "He's taking a load of garbage as usual. I walked with fifteen hundred Tottenham fans and the Liverpool fans from where they dropped me off because we couldn't get the car through.
"I did not see, and I have never seen, an Israeli flag flown. There were no Israeli flags with the fans. The fans had their blue and white stuff but I never seen an Israeli flag flown.
"He's a bloody liar. A total liar."
Galloway intervened, telling Lord Sugar to "just Google it", adding: "You'll see hundreds of them."
Lord Sugar replied: "Just shut your mouth, just shut your mouth for a minute."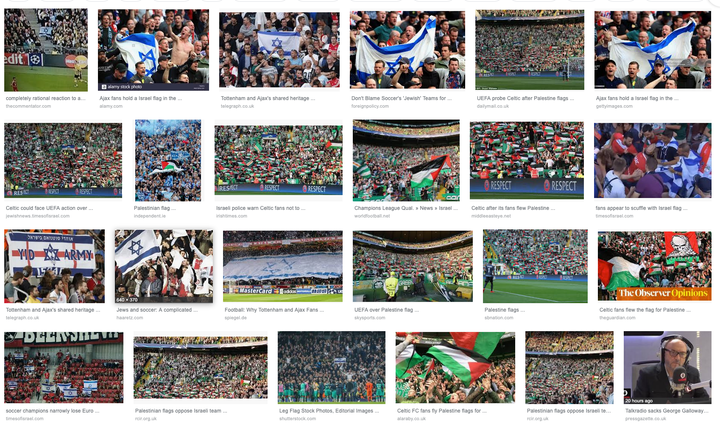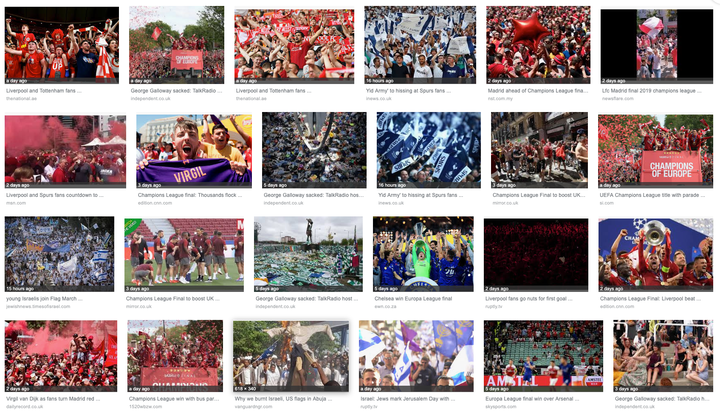 And an examination of pictures of Saturday's crowds filed by the main picture agencies does not show a single Israeli flag in the crowd.
There are hundreds of Tottenham flags which, aside from the colours used, bear no resemblance to the Israeli flag.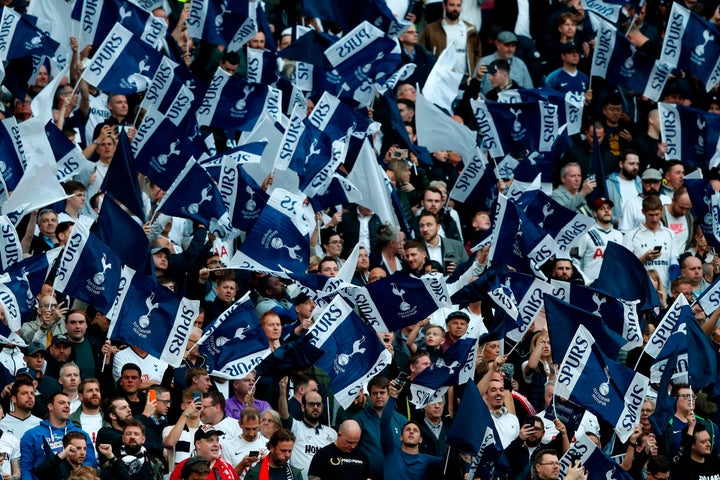 Asked to apologise for the tweet he posted on Saturday, he said: "I love Jews. I don't like Israel."
He claimed that he had not been paid for his radio show "for more than two months", adding: "There's much more to this than you know."
Of the rise in anti-Semitic attacks, he told the ITV show: "Don't talk to me about attacks. I'll show you my scars".
Shortly before the offending tweet, Galloway posted another statement which appears to suggest Israel is conducting a campaign against him.
Galloway, former MP for Bradford, hosts shows on Russian state-backed channels such as RT and Sputnik.
A recent ruling from Ofcom found one of his broadcasts breached UK rules in a segment about the poisoning of Sergei Skripal.
He has been outspoken in his belief that accusations of anti-Semitism in the Labour party is a "black op" fuelled by "Goebbellian propaganda" to "slander" Jeremy Corbyn.