Lorraine Kelly has opened up about her experience of going through the menopause, saying "you just feel there's no joy in your life" when symptoms are at their worst.
"I remember last year, Steve and I had gone away to Spain for the weekend, it was the most beautiful day, everything was fantastic. Rosie [Lorraine's daughter] was sailing through her exams at university, life was really good, love my job, all of that… and there was no joy in my life," she said on ITV's 'Lorraine'.
The host revealed she began experiencing the menopause five years ago and has managed symptoms via hormone replacement therapy (HRT) patches.
"I felt absolutely down and I couldn't put my finger on it." she said.
"It's that horrible thing, you just feel there's no joy in your life – flat."
Lorraine was sharing her experiences with Dr Hilary Jones to launch the show's 'The M Word' campaign, which encourages women to speak up about their menopause symptoms.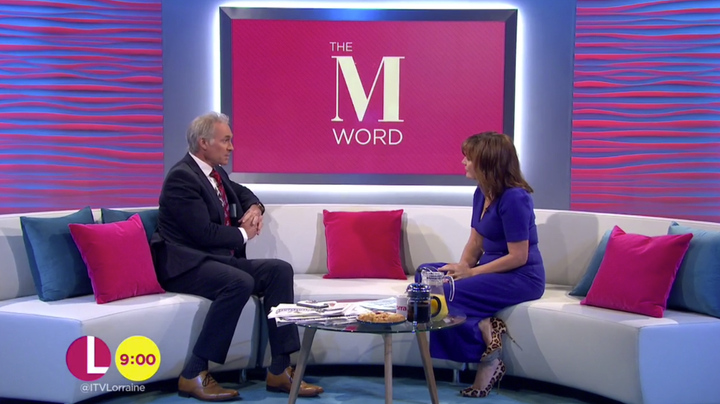 "Carol was incredibly honest about what she'd gone through. It was dreadful, she really was almost driven to the brink by it," Lorraine said.
"We got such a huge reaction to that. I remember both of us were talking afterwards and saying, 'isn't it crazy that so many women just really clam up about this and don't actually talk about it'?
"And it's silly - it's going to happen to every single one of us. Some women it happens to them incredibly early unfortunately. For me, it's just another stage of life, that's all it is."
Discussing when her symptoms started, Lorraine said: "It must have been about five years ago. I remember thinking to myself, 'I cannot be sitting here talking to Hugh Jackman all sweaty and hot – I mean, you are anyway, let's be honest, when you're talking to him – but I can't be sitting on the sofa with all the symptoms'.
"I was getting a little bit narky, I think, I'm safe to say... Just not feeling myself."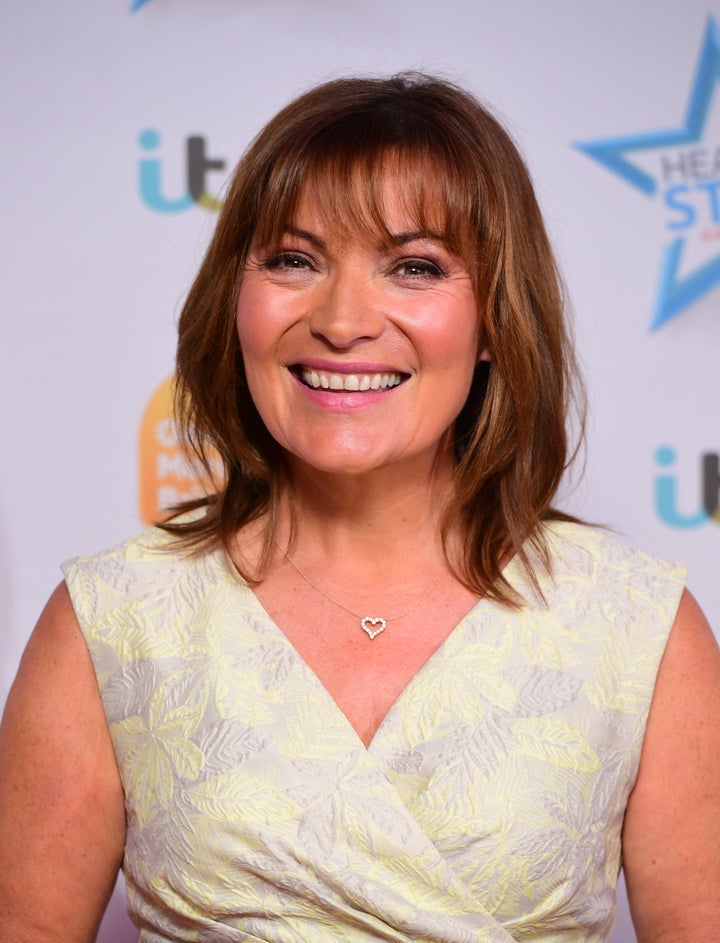 She revealed that Dr Hilary prescribed her with HRT patches that you place on your bottom twice a week.
On whether HRT has made a difference, she said: "It was remarkable – it kicked in very, very quickly. I just got my equilibrium back. I felt all of a sudden like it was lighter, I felt better in myself."
She added that the change occurred over a few weeks and it felt like "coming out of the tunnel into the light".
"All we had to do was change the dosage. It's not one size fits all," she said.
Lorraine admitted she was concerned about some of the possible side effects of HRT at first, largely due to the conflicting stories you hear about HRT in the news. While HRT has been linked to increasing the risks of some forms of cancer, it's also been linked to reducing the risk of osteoporosis.
The 57-year-old said regular exercise has helped her to manage symptoms over the past few years.
"I love to do my classes. That actually helped me. Every Monday and Wednesday I felt so much better. It just made me feel better and not eating so much rubbish," she said.
"That's the other thing, when you feel down you reach for the biscuit tin. Of course you do. You do do that. It's hard not to do that."
In the UK, the average age for women to reach menopause is 51, but Lorraine pointed out that the menopause doesn't just affect women, it can also have an impact on their family.
″"I feel sorry for men as well as because some men just don't know how to deal with it," she said.
"He [Lorraine's husband Steve] was great because the thing about us is we can always talk about everything, so it's fine.
″[But] I think a lot of women sometimes feel that they can't talk about it with their husbands and then I think a lot of men just really don't know what to do. All of a sudden they see someone that they really love change their personality and they don't really understand it and if they don't talk about it then it becomes doubly difficult."
Lorraine said she hopes speaking out will help others to open up about the menopause with their loved ones.
"One size doesn't fit all. But make sure for goodness sake you don't just sit there suffering in silence, it's crazy," she said.
"It's a great time of your life actually. It's just another stage of life."
Lorraine is on ITV, weekdays 8.30am - 9.25am.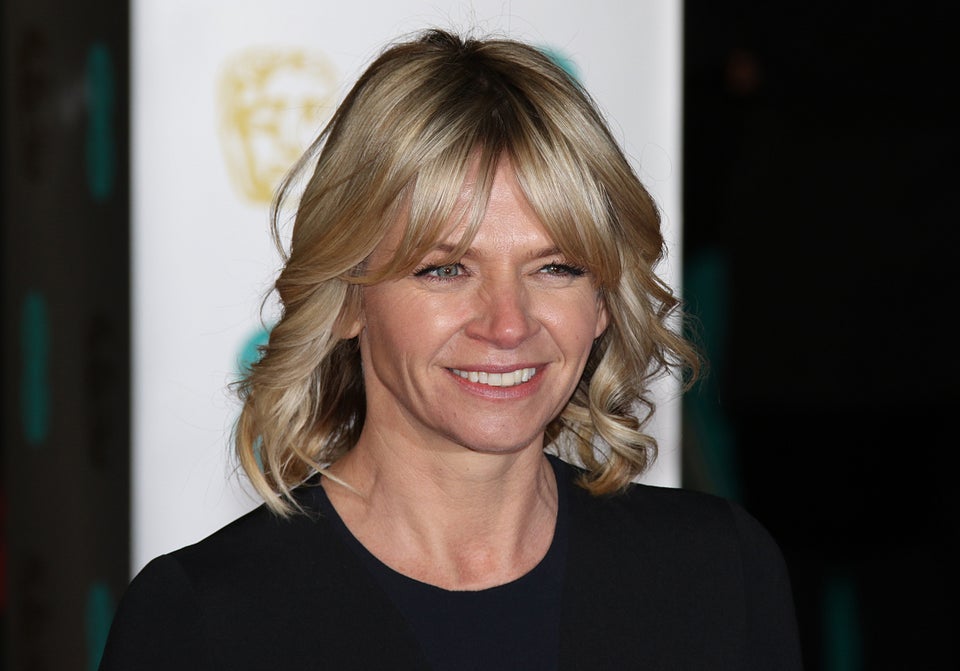 11 Famous Women Get Real About The Menopause