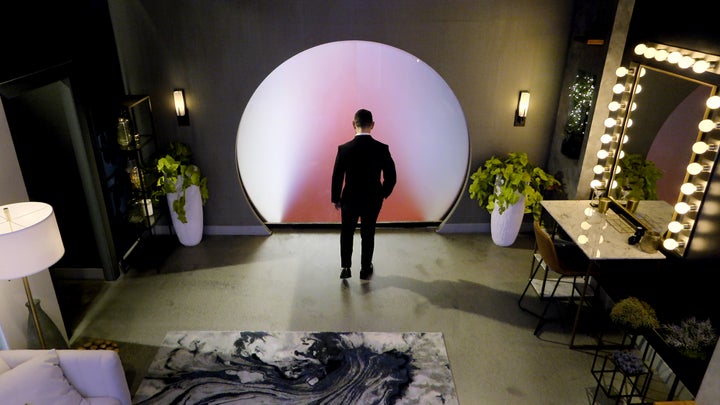 Little did we know when Love Is Blind first landed on our screens back in February 2020, that its concept of finding romance while in isolation would foreshadow the virtual dating trend that came about during lockdown.
Fast-forward three years, and the Netflix reality show is now one of the most popular dating formats on TV, with its fifth season having just launched on the streaming platform.
As we celebrate its return – and look forward the forthcoming UK version that is currently in the works – here are 11 well-kept secrets that might come as a surprise to even the biggest Love Is Blind fans…
Who pays for those engagement rings?
Chris Coelen – who created and produced Love Is Blind – told Variety that when it comes to rings, male contestants are given a choice of "10 or 12 different styles and colours".
When Jackie from season four decided to keep her ring, despite breaking off her engagement with Marshall, she wrote on her Instagram: "As for the ring, Marshall did not pay for the ring, Love Is Blind paid for all the rings."
However, other contestants brought rings to the pods with them that were passed down from their families, such as season two's Kyle, who gave Shaina his mother's engagement ring.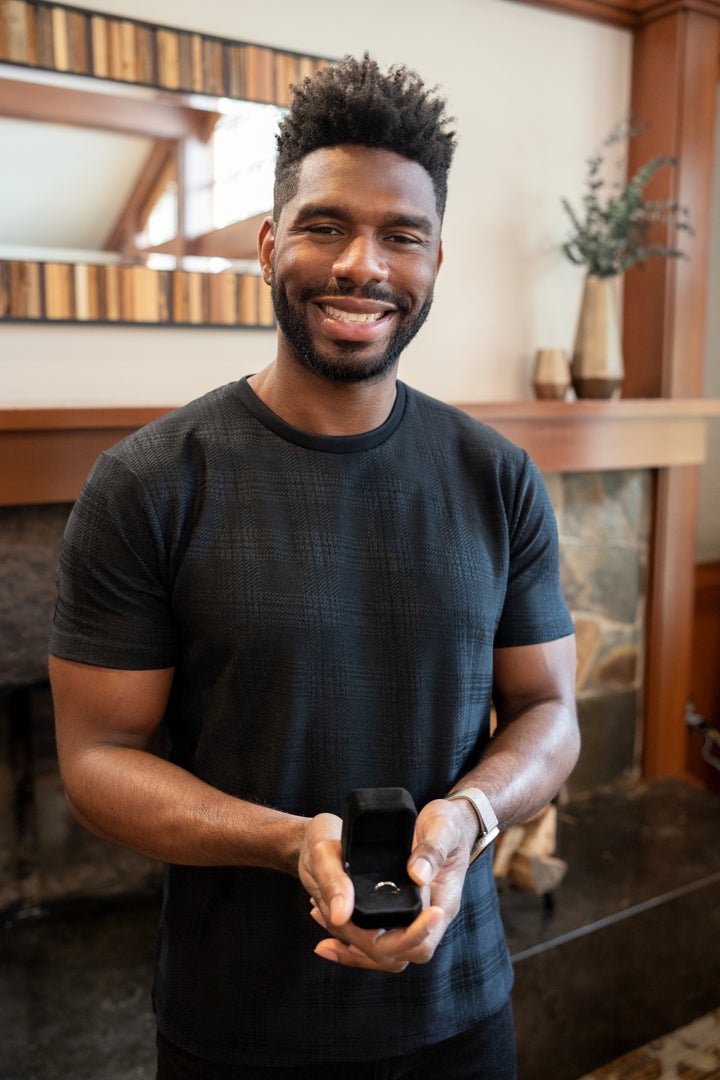 How far in advance is the show filmed?
There is a lengthy period between when the show is filmed and when it airs.
For example, speaking on his YouTube channel about the show, Cameron from season one said viewers regularly came up to his parents asking "Are you worried that Lauren is going to say no [to his proposal]?"
He added: "But they were already at the wedding a year and a half ago when it was filmed."
Do all the couples make it on TV?
During season one, the production team was shocked by the amount of engagements that occurred, and had to scale back due to budget and time restraints. Unfortunately, this meant two couples who got engaged in the pods didn't make it on TV (although it's worth pointing out that neither of them are together now).
The same thing happened when the second season saw two couples getting together, only for their stories not to make it onto the screen. In this case, both couples split before making it to the altar.
How are people cast for Love Is Blind?
Lexie from season one told Cosmopolitan: "I was contacted on Instagram about this new Netflix show, and it came at a time when I was just really fed up of dating."
Meanwhile, Cameron from the same season, said: "Lauren and I did not apply for casting. Casting from Kinetic [Content] reached out to us for the show. For me, I got text messages."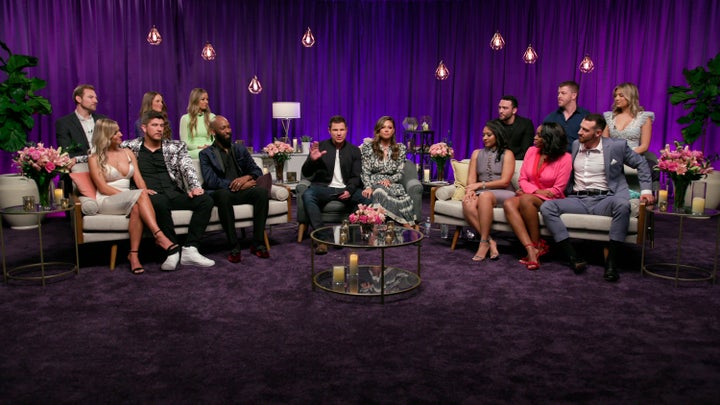 Is the show scripted?
Producer Chris Coelen has insisted the show is not scripted. In an interview with Entertainment Weekly, he said: "As a producer, I was kind of nervous, like, is anybody actually gonna get engaged? Is anyone going to make it to the altar?"
Adding to this, season one's Cameron said most of the conversations held on the show were spontaneous and organic, and that there were no scripts involved.
The only artificial thing he saw was when a producer held an iPad in the background urging him to ask a fellow contestant how his date went.
"I don't see that as a big deal, that's a question I would have asked anyways," Cameron added.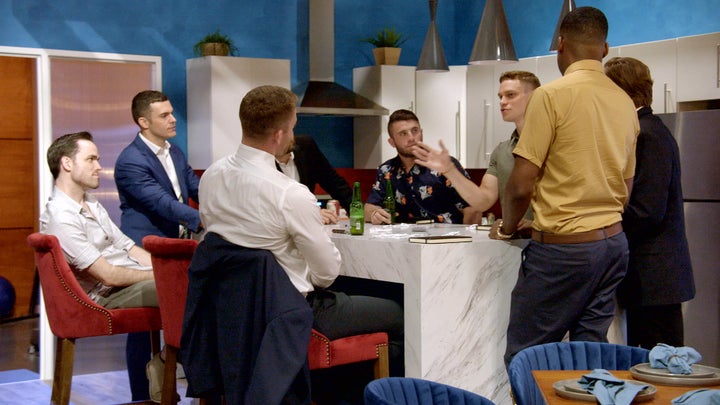 Are contestants banned from posting their relationship status online until the show is completely aired?
While the contestants are on the show, they are not allowed phone or computer access. After filming is wrapped, they all seem to keep their relationship status private online until the show is completely aired.
Chris told the LA Times that there isn't a mandate in place prohibiting them from posting their relationship update or singleton status. However, they are suggested to hold off from sharing clues.
"People are going to do what they're going to do. But I think generally people buy into the idea that this is something that they do not want to spoil for the audience," he said.
Are the pods soundproof?
In order to have private and romantic conversations, the pods are soundproof, and only the contestants on the dates can hear what is being said.
"Even if you're yelling in one pod, you can't hear it in another," Chris told Netflix Tudum. He added, "They're also each fitted with a glass roof and are tall enough — about 40 feet high — that contestants can look up and daydream."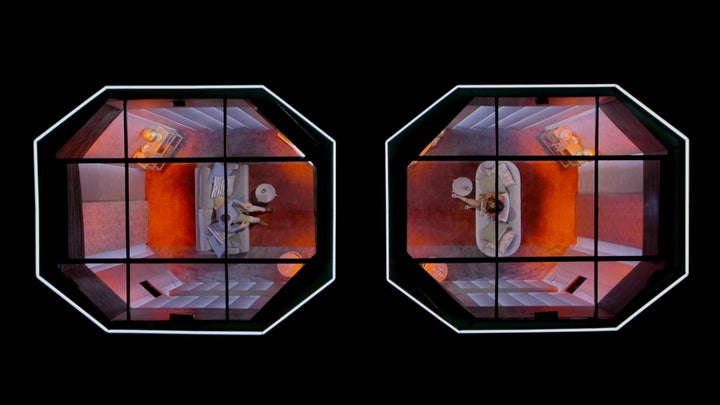 Are the weddings legally binding?
The weddings on Love is Blind are real so if they break up they would have to get a divorce. Chris told Bustle, "If they choose to get married, yes, it's a legally binding marriage."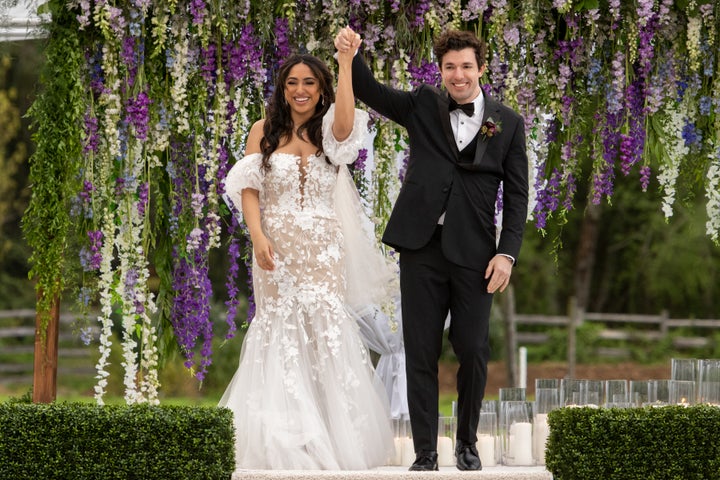 How long are the contestants actually in the pods for?
The contestants only have 10 days to find their future partner in the pods. Usually, these dates last around 15 minutes at a time.
However, when sparks do start flying, they can range from around three to four hours, like they did for Cameron and Lauren. Typically the contestants go around 20 dates during their time in the pods.
Speaking with Netflix Tudum, Chris describes the period as "10 days of 24/7 intensive therapy".
"They're trying to identify every single thing that might be important to talk about before they choose to marry someone," he added.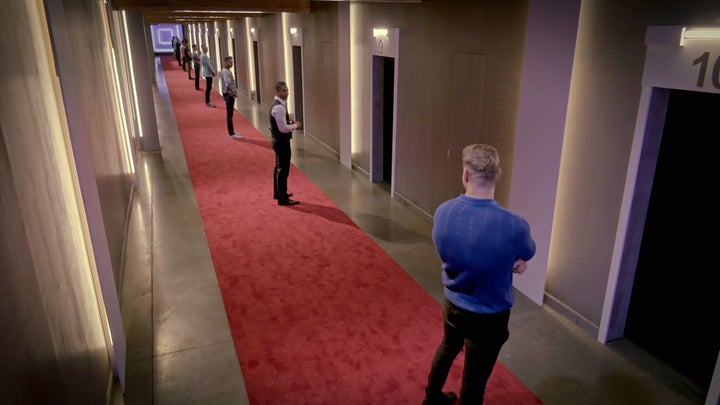 How long does it typically take them to get engaged?
Season one's Cameron said he proposed to future wife Lauren in just nine days. However, he noted that Netflix made it seem like only four days.
After couples are engaged, they then have 28 days to decide whether they want to tie the knot. Within this period, the lovebirds will go on a couples retreat, after which they are returned to the real world to see how they fit into each other's lives.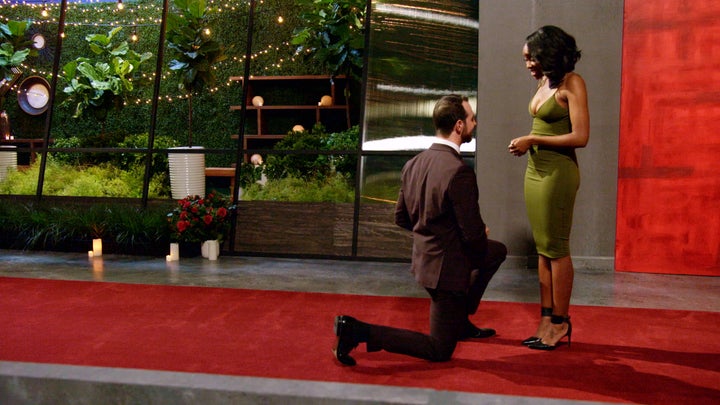 Which couples are still together?
From season one, Lauren and Cameron are still going strong, as are Amber and Barnett. When it comes to season two, all couples parted ways in the end.
From season three, Alexa and Brennon are still coupled up, and so are Colleen and Matt. From season four, the most recent season, three couples are still married – Bliss and Zac, Kwame and Chelsea and Brett and Tiffany.
The first four episodes of Love Is Blind season five are available to watch on Netflix now.