What do you want from a chocolate bar? The milky creaminess that so perfectly compliments a cup of tea? The glorious spike of artificial sugars to see you through a mid-afternoon slump? Or maybe you just want it served to you in unlimited and vast quantities.
Well, if you're after the first two, Hotel Chocolat's latest supermilk vegan chocolate bar is not for you - it features neither milk nor processed sweeteners, instead relying on 65% organic cocoa and coconut blossom nectar as the primary ingredients.
The final product is a result of months of experimentation in the company's "inventing room": chocolate-based alchemy that we're sure Willy Wonka would be proud of. But would he be so pleased with the taste?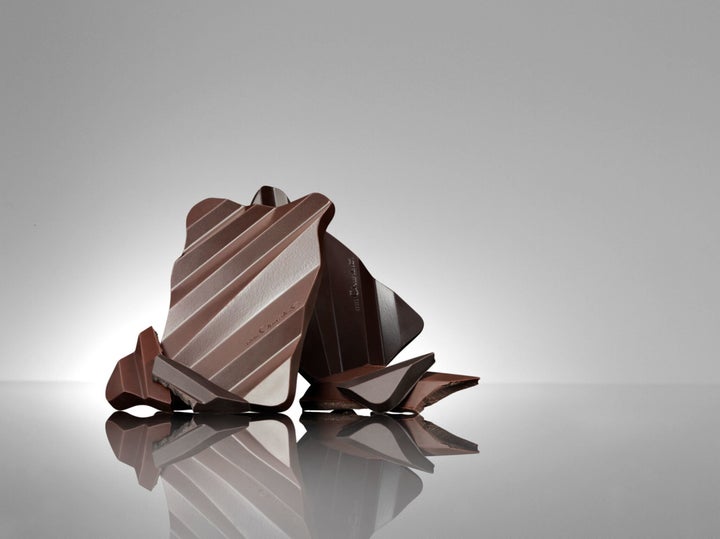 I'm trying to keep an open mind as I nominate myself as the first HuffPost guinea pig - caught in a low post-lunch moment the first bite was somewhat of a shock to the system. After being conditioned to expect sweetness from milk chocolate for more than a quarter of a century, this light-coloured bar was not dissimilar to taking a bite of dark chocolate with the lights turned off.
Not unpleasant, but not exactly what my taste buds were anticipating.
Unfortunately it also has that slightly cloying texture that vegan chocolates can fall victim to. I remind myself that providing for demand (searches for the term 'vegan' on the Hotel Chocolat website increased 60% last year) isn't quite the same as producing a chocolate worthy of being eaten.
Going back for a second bite, we've got to be scientific about this, I notice that it takes a smaller portion to satisfy my craving and I quickly reach that sickly-why-have-I-done-this stage, which has got to be a good thing for curbing consumption.
Hotel Chocolate describes the vegan supermilk experience as "a bit like having a great flat white and passing on the sugar" - and at £3.95 for 50g, it certainly costs more than a coffee - but I don't quite see it becoming a daily habit.