David Cameron has "pushed aside" victims of press intrusion and sided with media proprietors, Madeleine McCann's father has said as the prime minister was accused of failing to keep his promises on reform.
Gerry McCann accused the prime minister of being too close to media owners and said the "conflict of interest" was the only explanation for the delay on implementing recommendations from the Leveson inquiry.
Mr McCann, who won damages along with his wife Kate McCann over false stories about Madeleine's disappearance in 2007, said press victims had "no confidence" in Ipso, the new press regulator set up by the industry in opposition to one recommended by the Leveson Inquiry into press ethics.
"I don't know any victims of the press who thinks Ipso is fit for purpose," he told The Today Programme. "We have been pushed aside and the centre ground is being taken by the media owners."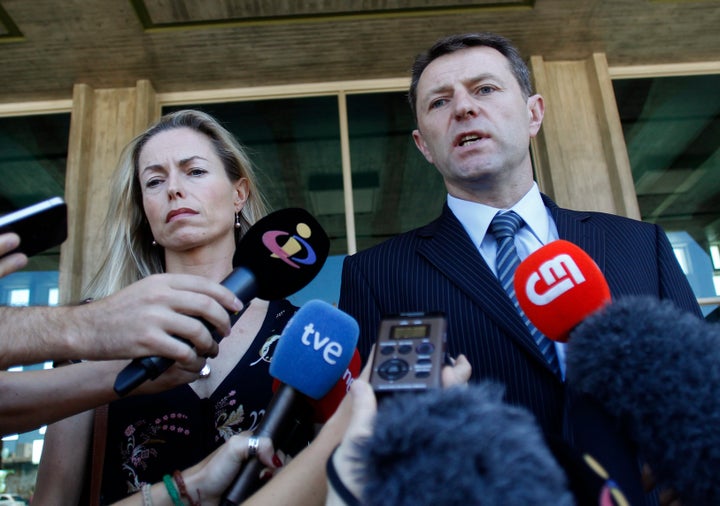 He continued: "The prime minister acknowledged previously that the relationship between media and politicians became far too cosy. he's had numerous meetings with editors of national newspapers and he's refused to meet us ... Today, we're imploring him to do the right thing."
He claimed Mr Cameron had refused to meet with victims last year while he met with senior media executives, meeting Rupert Murdoch and his editors seven times between June and December last year.
He complained that a legal change had not been implemented to force newspapers that don't sign up to the official regulator to pay libel costs, even in cases they won.
Mr McCann replied that it was meant to be an incentive to get publishers to sign up to the regulator.
"Very little has changed," he said. "It's not just about libel. It's about whether stories are true. Lives are ruined every day by the behaviour of newspapers."
Neil Wallis, former deputy of the editor of The News Of The World, accused The Today Programme of being a "mouthpiece" for Hacked Off, the victims' campaign group Mr McCann belongs to.
Mr Wallis, who was acquitted of co-ordinating phone hacking at the now defunct tabloid, tweeted his comments were "nonsense".
The victims wrote an open letter, published in the Guardian, which calls on Mr Cameron to "honour" his promises to implement a system of press regulation that has "real teeth".
Mr McCann told the newspaper: "Feelings are very strong among those of us to whom the Prime Minister publicly and privately made his pledges.
"If he does not keep his promises to implement the cross-party agreement in full, allow the Leveson Inquiry to be completed and put the needs of the public before press proprietors, we will have been betrayed by him."
The signatories of the letter - who also include relatives of people who died at Hillsborough, victims of the 7/7 terror attacks and Christopher Jefferies, who was wrongly accused of the murder of Joanna Yeates - have said Mr Cameron has refused to meet them over the issue of whether a second part of the Leveson Inquiry will take place.
The letter states: "We believe that it is not just us whom you are at risk of betraying, but Parliament, the public at large and the future victims of a press industry which was condemned by Leveson for 'wreaking havoc in the lives of innocent people'.
"If your promises are not kept, history tells us that newspapers will wreak that havoc again. It is not too late. Please honour your promises."
Ipso was contacted for comment but had not replied as this story went live.