Madge was the guest of honour at the event in Tel Aviv, performing her classic hit Like A Prayer and new single Future during the interval.
The Queen of Pop managed to stay upright, even though she was wearing a cape (of sorts) and had rather a lot of stairs to tackle, but many viewers couldn't help but notice her vocals were a little… off.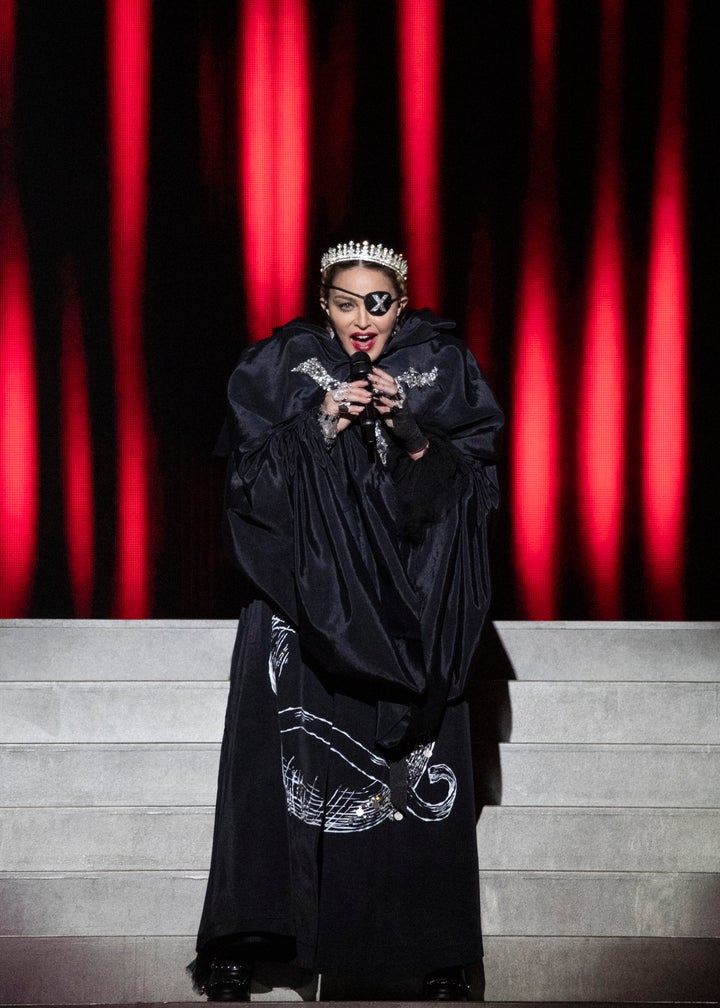 Fast forward a few days and Madonna's performance was uploaded to her official YouTube channel and, let's just say her vocals sound a lot more polished.
Maybe we'd all had a little too much wine by that point of the evening? Or maybe, just maybe, some technical wizardry had been applied to the recording prior to it being uploaded to YouTube? Maybe.
Let's contrast and compare.
Here's the original recording…
And here's the version on Madonna's official YouTube page…
And we're not the only ones who spotted the difference...
Before she'd even arrived in Tel Aviv, Madonna had already come under fire for agreeing to perform at Eurovision, with some claiming she should not have signed up to the slot given the current political situation between Israel and Palestine.
However, she used the performance to make a huge statement, ending it by showing two dancers wearing Israel and Palestine flags walking with their arms around each other into the distance.
The words "Wake Up" then appeared on the screen behind her.
Madonna previously brushed off the controversy surrounding her performance, telling Reuters: "I'll never stop playing music to suit someone's political agenda nor will I stop speaking out against violations of human rights wherever in the world they may be.
"My heart breaks every time I hear about the innocent lives that are lost in this region and the violence that is so often perpetuated to suit the political goals of people who benefit from this ancient conflict.
"I hope and pray that we will soon break free from this terrible cycle of destruction and create a new path towards peace," she added.