Tuesday marks the 70th anniversary since the death of the world's most famous pacifist, Mahatma Gandhi.
During his lifetime and since his death, his name has become synonymous with the concept of peaceful protest.
His remark: "An eye for an eye only ends up making the whole world blind" is widely considered to be one the more succinct phrases which sum up his ideology.
A lifetime of peaceful protest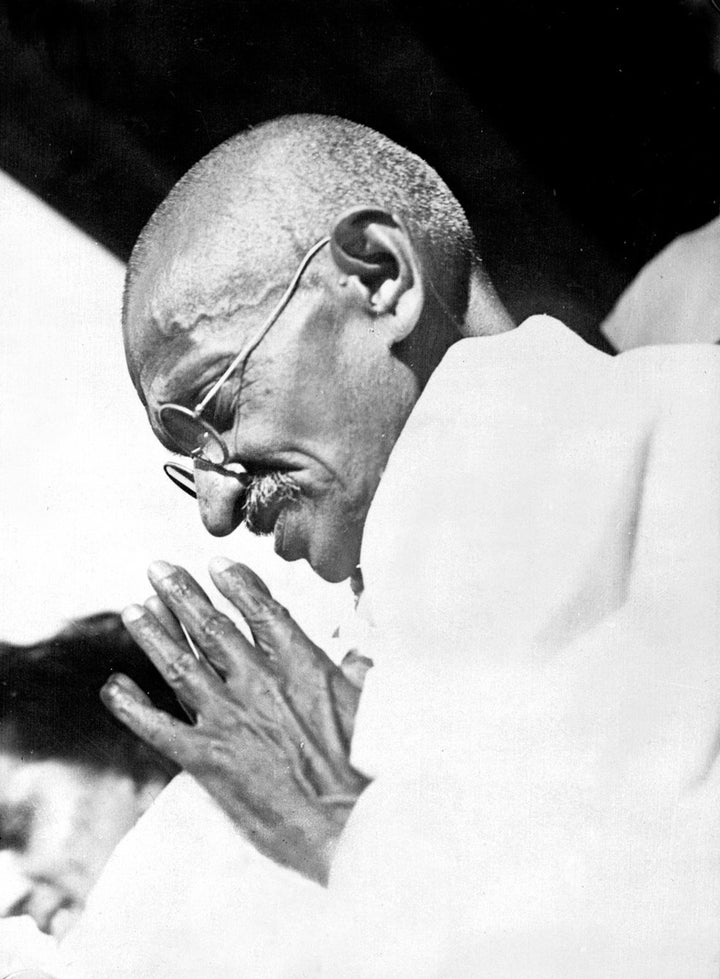 Promoter of peace and regarded by many as modern India's founding father, Mohandas Karamchand Gandhi was born in 1869, in an India that was still under British colonial rule.
During a lifetime dedicated to non-violent acts of civil disobedience that helped eventually free India from British rule, the devout Hindu became known as Mahatma, meaning Great Soul.
After the First World War, Britain cracked down on Indian civil liberties, convincing Gandhi of the need for self-rule and inspiring his long-running peaceful civil disobedience campaign. By 1930, Gandhi was a figurehead for the country's struggle for freedom and he was invited to London for a Round-Table Conference.
India won independence from Britain in 1947, in large part, thanks to Gandhi's efforts. Though to his dismay, the former empire was partitioned into Hindu-majority India and Muslim Pakistan at the insistence of Muhammed Ali Jinnah, the head of the Muslim League.
A London legacy
Gandhi came to London aged 19 in in 1931 to study law. It was here that he read Henry David Thoreau's Civil Disobediance, which is cited by many as having inspired his life-long principle of non-violent protest.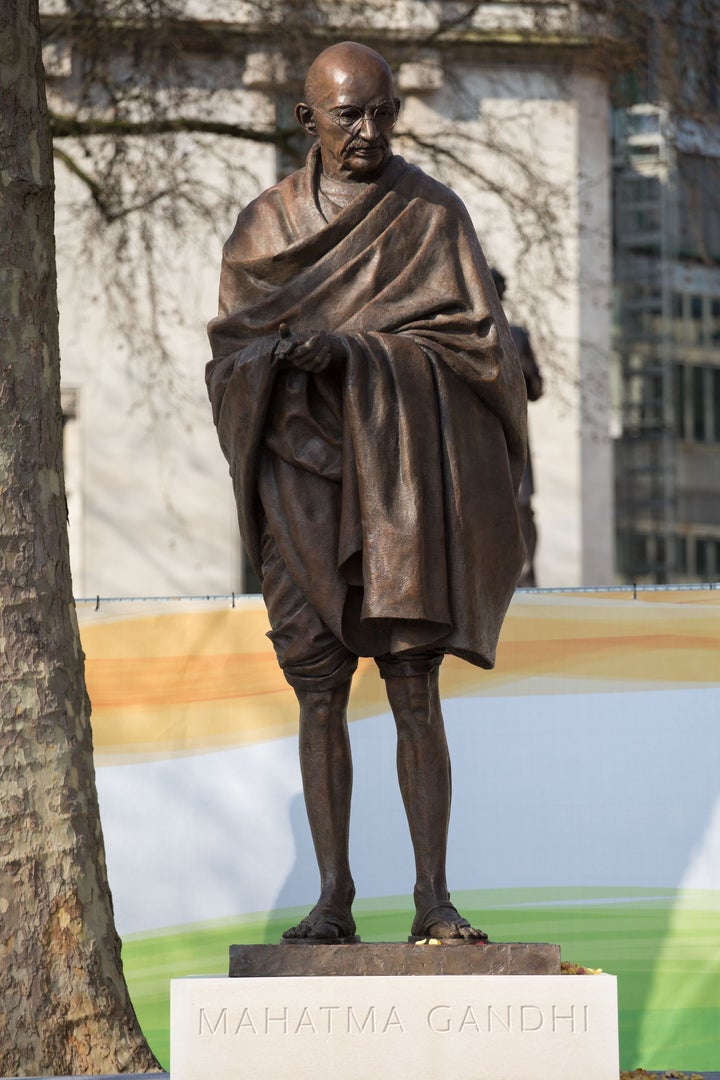 He stayed in London's East End is honoured with a statue in the capital's Parliament Square overlooking the Palace of Westminster. In an ironic twist, Gandhi's statue stands alongside those of men who defended the British empire he had helped to destroy.
In particular, Winston Churchill, a man who strained to thwart Indian independence and who despised Gandhi and everything he stood for. He famously called him a "seditious Middle Temple lawyer, now posing as a fakir of a type well known in the East, striding half-naked up the steps of the Vice-regal palace."
Prison and fasting
Gandhi founded the Natal Indian Congress to agitate for Indian rights in 1894, thus beginning his politics of peaceful protest. In 1906 he announced he would go to jail or even die before obeying anti-Asian law. Thousands of Indians joined him in his civil disobedience campaign and he was jailed twice.
Going to jail was, in fact, one of the most effective tools in Gandhi's non-violent arsenal, alongside fasting (and often a combination of the two).
According a TIME report on his death in 1948, British authorities often freed him from jail when he began a fast "lest a massive anger at his death in their hands engulf India". The same report quotes Gandhi as stating: "I always get my best bargains behind prison bars."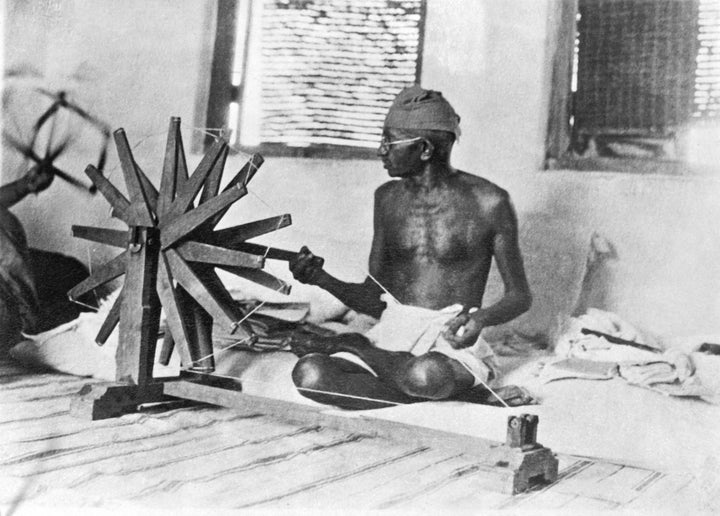 It was during Gandhi's numerous prison visits that he became known for using a spinning wheel – called a charkha in Hindi – to make his own clothes. Imprisoned from 1922 – 1924 for launching a campaign of non-cooperation with the British authorities, Gandhi practiced what he preached whilst urging Indians to boycott British goods and make their own if they could.
Was Gandhi a racist?
Some historians have made the controversial argument Gandhi was racist, following research of his time in South Africa at the turn of the 20 century where he campaigned against the discrimination of the Indian minority there.
Although his philosophy of peaceful protest would later inspire the African National Congress in its resistance to white Apartheid rule, a handful of historians say Gandhi himself was no believer in equality between races, at least not earlier in his career.
In his book, Gandhi: The True Man Behind Modern India, broadcaster Jad Adams quotes him as referring to black people as "kaffirs", a deeply offensive term, in a speech in 1896: "Ours is one continual struggle against a degradation sought to be inflicted upon us by the Europeans, who desire to degrade us to the level of the raw kaffir," he quotes him as saying.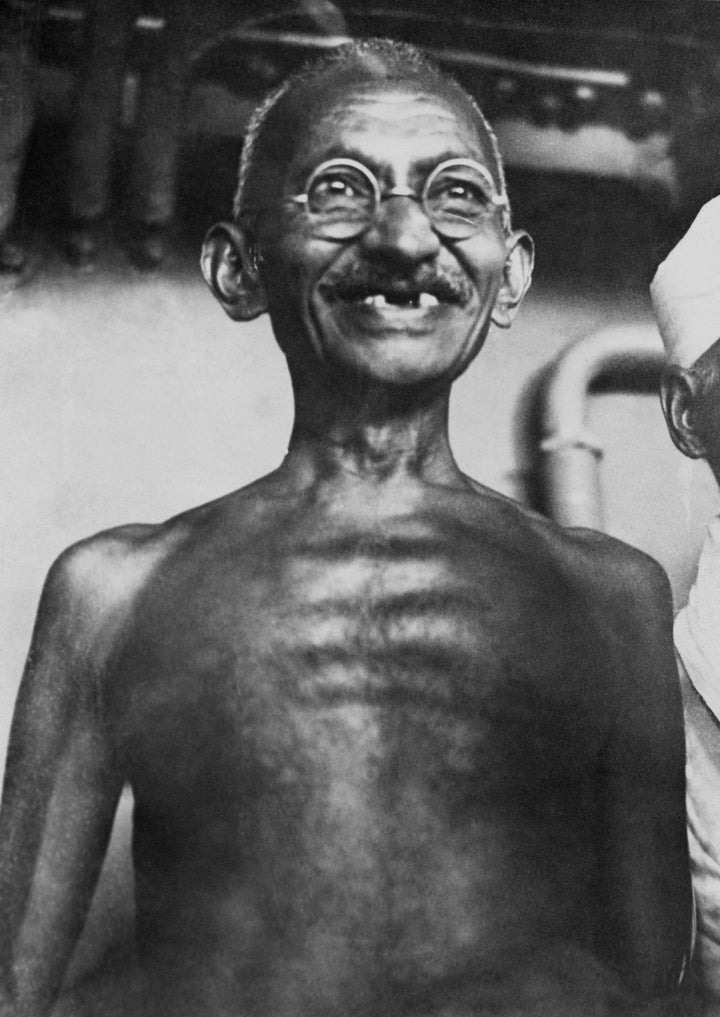 "And whose sole ambition is to collect a certain number of cattle to buy his wife with and then pass his life in indolence and nakedness."
He later seemed to have changed his views, saying stereotypes of Africans as "barbarians" are wrong, the author wrote.
Ramachandra Guha however argues in his 2013 book Gandhi Before India that "to speak of comprehensive equality for coloured people was premature in early 20 Century South Africa." The BBC also cites Gandhi's biographer and own grandson Rajmohan Gandhi as stating the then young and inexperienced Gandhi was undoubtedly "at times ignorant and prejudiced about South Africa's blacks."
In 2016 Ghana announced it would remove a statue of Gandhi from its main university because of his "alleged past racist comments", though it paid tribute to his role as a civil rights leader.
A brutal end
A year after India had won its independence, Gandhi was continuing his efforts to achieve reconciliation between Hindus and Muslims and travelled to Delhi in January 1948 where he began a fast for Muslim rights.
On his way to a prayer meeting he was attacked by a Hindu nationalist who was angered by his vision of an open, pluralistic country and shot him at point blank range three times in the chest.
That night Prime Minister Jawaharlal Nehru announced to the world that the "light has gone out of our lives."