Frank Dewhurst, 84, had known for years that his neighbour's kidneys were failing, but it wasn't until he saw a sign in her front garden that he realised the gravity of the situation. "I am type O and I need a kidney transplant. Please help me," it read.
After talking it over with his wife, Dewhurst decided he wanted to donate his own kidney to his 72-year-old neighbour, Linda Nall.
Nall had no idea Dewhurst was going to offer her an organ when he knocked on her door that day – she thought he wanted her to remove the sign from the garden.
"When he told me he wanted to give me his kidney, I was shocked," Nall said. "It's an incredible thing he has done for me and I am so grateful."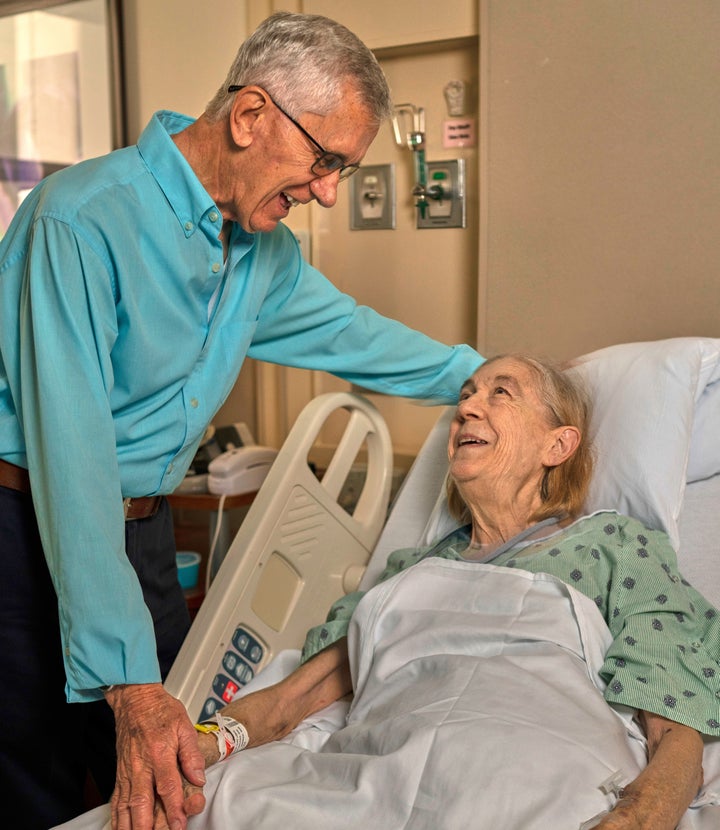 Dewhurst had to undergo a number of tests before being cleared to donate his kidney to Nall, who lives just six doors down from him.
The 84-year-old left Houston Methodist Hospital, Texas, within 48 hours after surgery and is already back to exercising and resuming normal activities.
There is a common misconception that older people cannot be organ donors because of their age, but this is not true. Donors are assessed on their own health and the suitability of the kidney for the intended recipient.
More than 200 people over 70 years old have become living donors in the United States since 1995, said Hassan Ibrahim, chief of kidney diseases at the hospital. "On average, over 60% of kidneys from living donors last greater than 10 years in comparison to 46% from deceased donors," he said.
"This is why we encourage patients to find a living donor whose odds of never having kidney problems after transplant exceed 99%."
Lisa Burnapp, lead nurse for living donation at NHS Blood and Transplant, said: "Mr Dewhurst's example shows that people of all ages can potentially donate a kidney and, in his case, for the benefit of a complete stranger. There have been similar instances in the UK where people in their 80s have become successful living kidney donors."
After her surgery, Nall said she couldn't wait to spend more time with family and friends, and socialise more. "I have lived a long time not being able to eat what I want to eat and do what I want to do," she said.
"I am going to make the most of Frank's generous gift and live life to the fullest. I cannot wait."