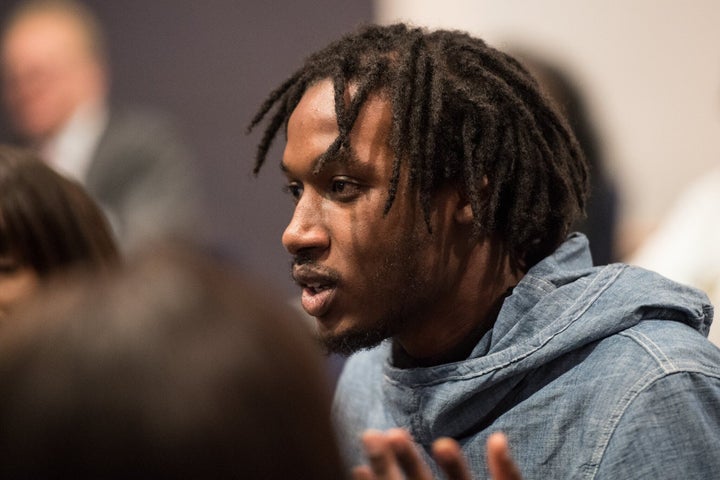 Chadwick Jackson says his situation has shown him "the rotten underbelly of not being considered a citizen of this country". He has lived in the UK since he was 10. It's his home, and the place where his family and friends live. Yet he is facing deportation to Jamaica, a country he can barely remember.
Jackson's case is not unique. A failure to keep up with the administration around his immigration status, coupled with run-in with the police over a train ticket, have left him facing deportation – but there are many similar stories in the Caribbean community.
When he arrived at Heathrow Airport from Jamaica in 2002, Jackson remembers being slightly in awe. He was 10 years old, and had heard a lot about Britain, the country which was now home to his mother and other siblings, who had left Jamaica three years earlier.
It was a chilly British summer day in July. Jackson was flanked by his two older brothers; they were all excited and exhausted after their first time travelling on a plane.
Hardly equipped for the weather, in just a tan-coloured t-shirt with dark jeans and sandals, Jackson's mother scooped him up into a winter coat at the airport before taking him to Handsworth in Birmingham, where they lived as a family.
Jackson had what would be described as a normal childhood in the UK. He was a high-achiever, getting 10 GCSEs from his local secondary school, and received his national insurance card in the post at the age of 16 like everyone else.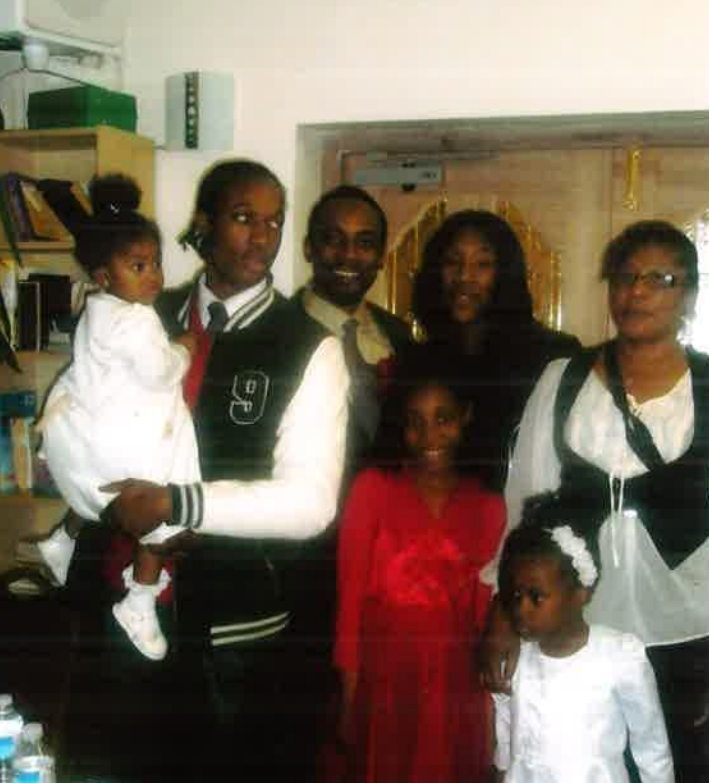 With aspirations to become a film producer, Jackson was offered a place at the National Film and Television school to sit a one-year course in 'Creative Business for Entrepreneurs and Executives'. He was excited to start what he hoped would be a career in the media.
In order to gain entry to the course, the 27-year-old presented his Jamaican passport, proof of address and a national insurance number.
But that's when things started to change for Jackson. After his leave to remain expired weeks in the course, he was unable to complete it and eventually dropped out.
"I kind of took my eye off the ball while trying to build a proper life here," he told HuffPost UK. "How many balls can you keep your eyes on when you're in that situation? Before my leave expired, I was preoccupied with trying to live my life, moving house, paying rent, trying to earn a living and build a career to make something of myself. It just all got on top of me."
Because his immigration status was unclear, he found himself unable to work. When the time came to pay the £2,500 for his indefinite leave to remain application, he was unable to raise the funds.
In February, he boarded a train from Bristol with his girlfriend. When he was asked for his ticket, he says his phone battery had died, and he was unable to show his e-ticket. An argument ensued, and he was arrested. Up to this point, Chadwick had no criminal record.
He was taken to a police station where they processed him and took his fingerprints. At that point Jackson was told that he was in the country without leave to remain.
The Home Office served him with legal documents stating that he should report to them on a monthly basis, in a town some way from where he lived.
HuffPost has seen the Home Office legal document presented to Jackson on that day. It advised him that is liable for removal to Jamaica at any point for "failing to regularise his immigration status".
Jackson is currently living with a friend, without any income of his own, or a mobile phone. He has limited resources and is unable to afford the costs of the journey to another town to report, as he is bound to do by the Home Office. He is waiting to hear whether he will be charged for his unpaid train ticket – if he is convicted, he could be deported immediately.
""It's a situation where you can see the rotten underbelly of not being considered a citizen of this country."
"This is not a dignified life," Jackson said. "At this age, I shouldn't be living like this. I am not saying I am entitled but this shouldn't be happening at all.
"It's hideous and I've been around the length and breadth of this country, seeing how black people and migrants are treated daily; it was never conducive for us to be in this country and the bad treatment of Jamaicans, in particular, is actually perpetual.
"I'm frustrated. I've never felt like I was owed anything in life and have always worked hard to try and make something of myself".
Unsure of the nature of the legal documents he had been given and fearful of what might happen, Jackson attended a free immigration clinic held by lawyers at the library in Birmingham.
Given his lack of funds and inability to legally work, the firm – Vestra Lawyers –agreed to represent Jackson on a pro-bono basis. They asked the Home Office to allow him to remain in the UK on the grounds of his right to a private life here under the European Convention on Human Rights.
They argue that there are "very significant obstacles" to him reintegrating in to Jamaica, given that he has spent most of his life in Britain.
Though his siblings and a handful of people have offered support, the 27-year-old says he feels isolated.
"The people that you try to explain the situation to either don't care or don't get it; the people who should know better and can do right by you often seek to take advantage.
"It's a situation where you can see the rotten underbelly of not being considered a citizen of this country. I've felt isolated; this situation is not pretty. It's dark and depressing".
"I've felt isolated; this situation is not pretty. It's dark and depressing."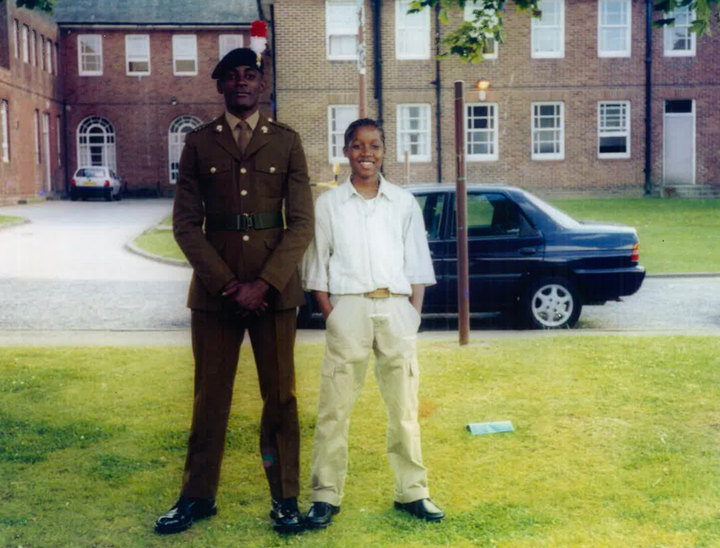 Immigration rules usually make allowances for someone who has spent at least half their life living continuously in the UK, but only if they are aged 18-24 or if they have lived in the country continuously for 20 years.
Jackson has lived in Britain for 17 years, just shy of the required two decades. And because he is 27, he cannot be considered for leave under the premise of being a youth.
Under the 'hostile environment' immigration policies brought in under Theresa May's tenure as Home Secretary in 2012, it was made harder for people who have overstayed, like Jackson, to be granted leave to remain in the UK.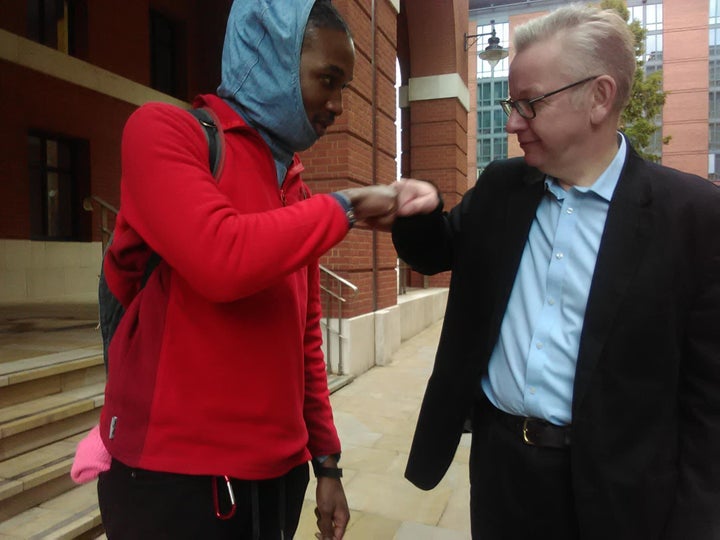 A Home Office spokesperson told HuffPost UK: "Each case is assessed on its individual merits, taking into account the length of time a person has lived in the UK as well as the strength of their social, cultural and family ties to the UK."
Jackson believes the treatment faced particularly by Jamaican immigrants is "irrational, unfair and heavy-handed".
"You can understand how those so-called Yardie gangs came to be because of the level of racism put forward against us," he says.
"I'm living in the inner city right now and I see how drugs and guns end up here. It's a life I actively go out of my way to avoid, though; I'd rather be broke than get involved in a life of crime.″