A fit and healthy surfer who thought he was suffering from 'man flu' had actually suffered a stroke – and went on to have two more.
Ryan Ogden's then-girlfriend of just a year, primary school teacher Dee, 36, effectively became his carer, attending physiotherapy sessions and helping him move his limbs.
Now, the couple are married and have a one-year-old daughter, Addie.
Ryan, 36, told how the couple, who met in August 2011, enjoyed kayaking and water sports before he fell ill in August 2012 and then again in August 2013.
With Dee's help, the physiotherapist had to twice re-learn to walk, stand, drive and eat.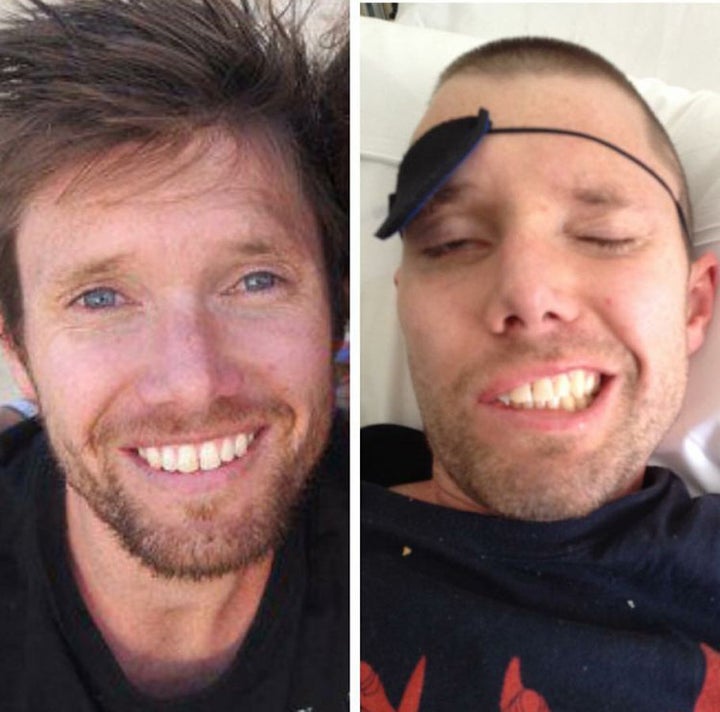 "I thought it was man flu but actually I was on my death bed," Ryan said.
"I went from being perfectly healthy and loving life with Dee, to nearly dying."
Ryan, of Torquay, Victoria, Australia, was at work in August 2012 when he started feeling tired.
He went home and over the next week developed tingling in his arm.
After five days he went to his local GP, who referred him to St Vincent's Hospital in Melbourne for an MRI scan.
It revealed a bleed in his brain stem. He had suffered a hemorrhagic stroke - blood vessels were leaking blood into his brain.
"I learnt I had malformed blood vessels in my brain stem which I'd been born with," he said.
"Doctors kept a close eye on me and I was given strong, anti-inflammatory steroids."
He was allowed home but a month later he suffered a second stroke.
"I started developing very, very similar symptoms so went straight back to hospital," he said. "I'd been warned it could happen again."
This time surgeon Peter McNeill decided to carry out a risky operation, repairing the blood vessels.
After seven hours, Ryan woke up and Dee was by his side, with tears rolling down her cheeks.
"At first I thought it was bad news, but they were happy tears," he said.
But the road to recovery was long with Ryan undergoing physiotherapy for months.
"I'd do hand and speech therapy," he explained. "I felt like I was doing it constantly. It was really tough. The fatigue was terrible."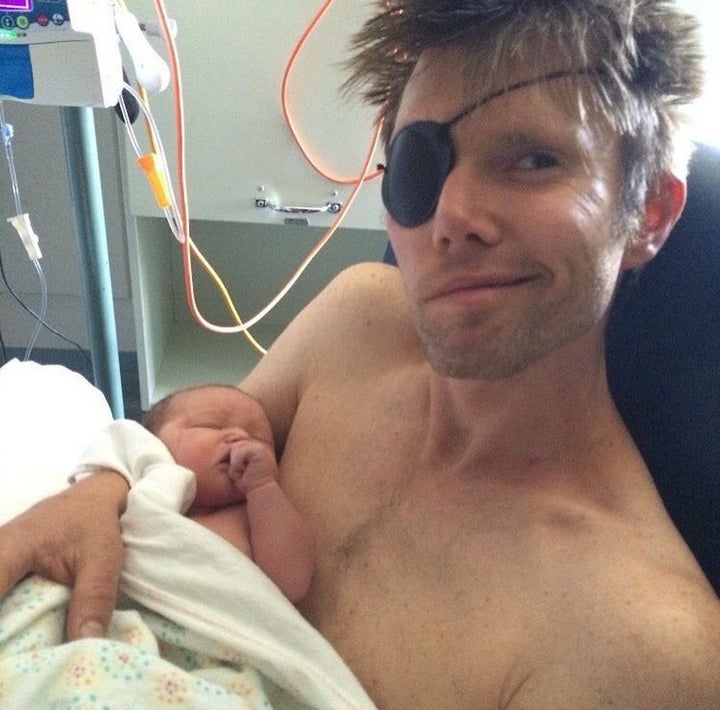 Ryan learned to walk again within a few months but he also had some trouble talking and his coordination was severely affected.
"Dee and I worked so bloody hard," he said. "We worked our bums off to get me walking, using a knife and fork, doing everything."
Then, almost exactly one year after Ryan's first stroke, he suffered a third stroke and it was his worst one.
"I just remember I was on the phone to my mum Lee who lives in Melbourne, and I said I thought I might have had another stroke.
"I couldn't sleep, my arm was numb. I was whacked.
"In the morning I asked Dee to drive me to the hospital. I knew I'd had a third stroke."
At St Vincent's Hospital in Melbourne a scan revealed he's suffered another stroke – and this time it was even bigger.
"The patch that had been keeping my blood vessels together had come undone," he said. "I was told there was a two in 10 chance that this could happen again.
"I went into shock. Dee was very upset.
"I remember telling myself, I'd done it before and I could do it again.
"I'd always considered myself pretty lucky but I was just 33 and had my third stroke."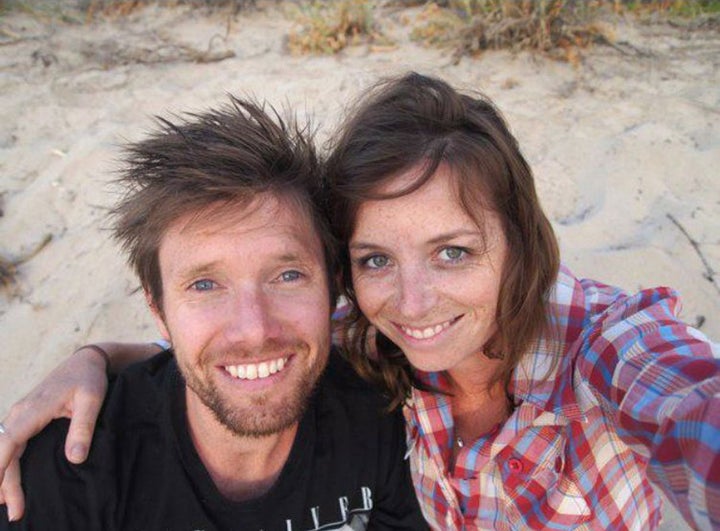 Within a day Dr McNeill and his team had performed the same surgery.
"I joked to him, 'No worries, but do a better patch up job this time,'" he laughed.
But because the bleed was bigger, his recovery took longer.
"My balance, coordination, face and eye were affected," he said. "Although I've got vision in my right eye, I can't blink.
"I wear a patch but I have double vision and that is difficult to deal with. I'm also in a lot of pain."
Now, Ryan can walk, talk and drive an assisted car. However, he has very poor balance. His right hand side is fine, but he can't feel his left hand side.
In March 2015 Dee, who'd taken months off work to look after Ryan, married him in Victoria.
Then, months later, Addie arrived.
"We didn't think that we'd be able to have a baby because my body had been through a lot of stress," Ryan said.
"Actually Dee was pregnant at the wedding – we didn't know.
"Now I've returned to work as a physiotherapist. Things are looking up.
"Life is very different but it's great. Dee is my heroine. She could've walked away. But she stuck by me. She's amazing."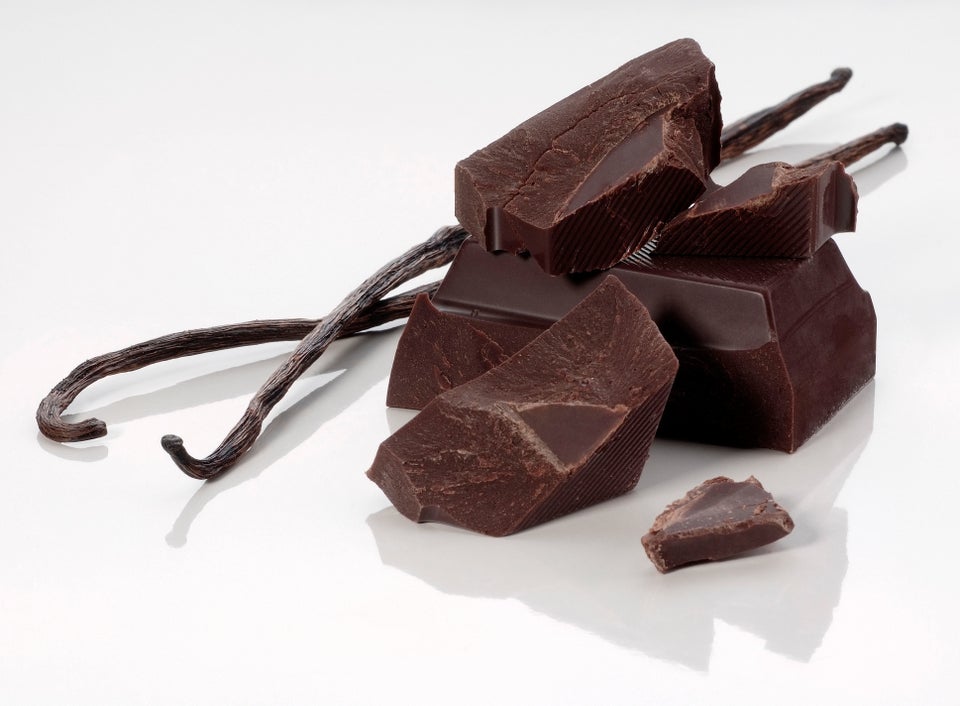 Foods That Lower Stroke Risk
Related