When planning when to pop the question, it's important to pick the perfect moment.
That's why Kevin Peakman decided to ask his long-term girlfriend Andrea Diaz to marry him in hospital moments after surgery allowed her to hear for the first time.
The emotional moment was caught on video and has since gone viral.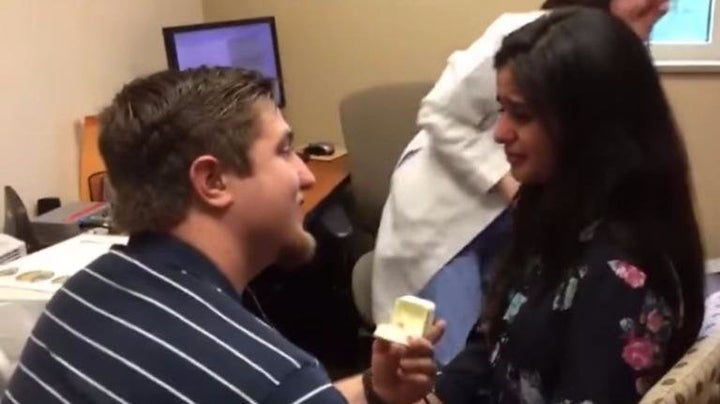 But the surprises did did not stop there, as her boyfriend got down on one knee to ask for her hand.
"I love you so much and you're my best friend, baby," Peakman said. "I wanted to make the first thing you hear me asking you to marry me."
Diaz does not hesitate to say accept, wrapping her arms around his neck and kissing him: "Yes! I like the ring. I can hear your voice!"
The Mississippi Medical Centre, where the surgery took place, post the video to Facebook with the caption: "After receiving a cochlear implant, patients of UMMC ENT and Communicative Sciences audiologist Dr. Vicki Gonzalez are sometimes overcome with emotions when the device is turned on and the patient can gain or regain hearing.
"Andrea Diaz is one such example. She recently received an implant and became very emotional when the new device was activated, under the watchful eye of her mother and Kevin Peakman, her boyfriend. However, the day's life-changing moments didn't end there."