A top charity whose role it is - among other things - to reduce stigma around people with HIV, has spoken out after a man was reportedly refused a tattoo because of his condition.
Rob Curtis claims he had an appointment booked with Malvina Wisniewska at famous London tattoo shop Sang Bleu in Dalston.
However, after he disclosed his HIV status the shop's receptionist told him Wisniewska no longer "felt comfortable" completing the piece.
Dr Michael Brady, medical director of the Terrence Higgins Trust, said Curtis' story is a reminder of the discrimination people with HIV still face.
"People living with HIV are regularly subjected to stigma and discrimination due to outdated and incorrect fears about HIV transmission - in this case, through tattooing," he said in a statement given to HuffPost UK.
"Although HIV can be transmitted through shared needles, there are no documented cases of HIV transmission due to tattooing.
"Any reputable tattoo parlour should already be taking precautions to protect their customers against infections, without exception – for example using fully sterilised equipment and single-use, disposable needles."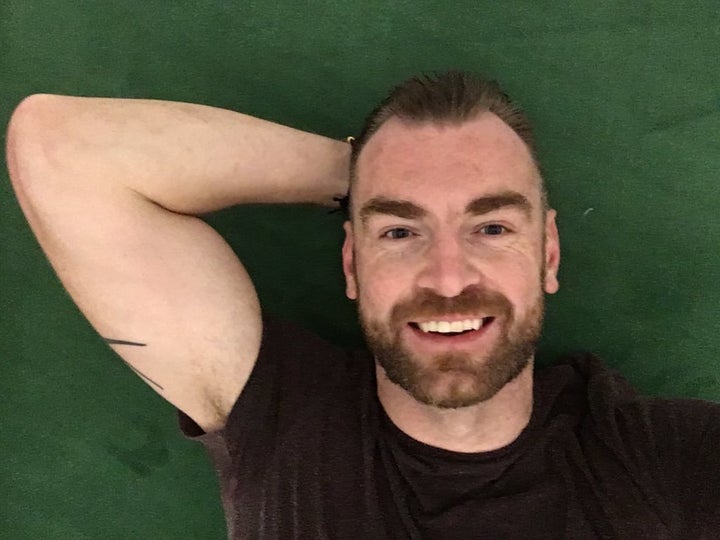 Speaking to The Huffington Post UK, Curtis said being turned away at Sang Bleu was both "disappointing and hurtful".
"I was completely shocked that the woman refused to see me to tell me herself," he said.
"I was also really shocked that this would even be an issue. I had told the studio that I was HIV+ and taking anti-viral medication which means it's not possible to infect someone else.
"The artist should have known this, so I felt really disappointed that she was letting her stigma get in the way of her art."
There are no documented cases of HIV transmission due to tattooing and Dr Brady added that if a tattooist is adhering to hygiene precautions, "there is no medical or legal reason why they should turn away someone who is living with HIV" and it is illegal to do so under the Equality Act 2010.
"Not only that but, crucially, people who are on effective HIV medication are uninfectious and cannot pass the virus on – through needles or any other means," he said.
Curtis has raised concerns that while stigma continues to be prevalent in society, so will HIV.
"The sad thing is that the more people feel stigmatised about being HIV+ the less likely they are to be tested and treated," he said.
"Ultimately that's bad for everyone - getting and staying on antiviral treatment prevents other people from catching HIV too, so the more open and accepting people can be, the more likely we can prevent further infections."
Speaking to The Huffington Post UK, Maxime Plescia-Buchi, tattoo artist and owner of Sang Bleu London, said the shop welcomes customers who have HIV.
"We regret the distress caused to Rob and are investigating his complaint which we take very seriously. We are in communication with him to resolve this matter," he said.
"The artist declined to perform the tattoo for personal reasons which we are looking into. She is not working at the studio whilst the investigation is ongoing.
"The studio immediately offered the services of another artist as we do not discriminate against people with HIV."
He added that he has personally tattooed many people who have HIV, as have many other staff at the studio.
"This has been an isolated incident which does not reflect the studio's anti-discrimination ethos or any of our policies," he said.
"We are reviewing our training and procedures to ensure nothing like this happens again."
Curtis told HuffPost UK he'd still like to receive a face-to-face apology from the artist and would like the studio to change its policies to prevent this kind of treatment from happening again.
His tattoo would have cost £1,000, so he's also called on the tattoo shop to donate £1,000 to a charity supporting people living with HIV.
The Terrence Higgins Trust said anyone who is concerned they have been discriminated against due to their HIV status can call their helpline, THT Direct, on 0808 802 1221.
"The team will be able to advise you about your rights and signpost you to next steps," they said.
"You can also alert the local council or contact the Equality and Human Rights Commission."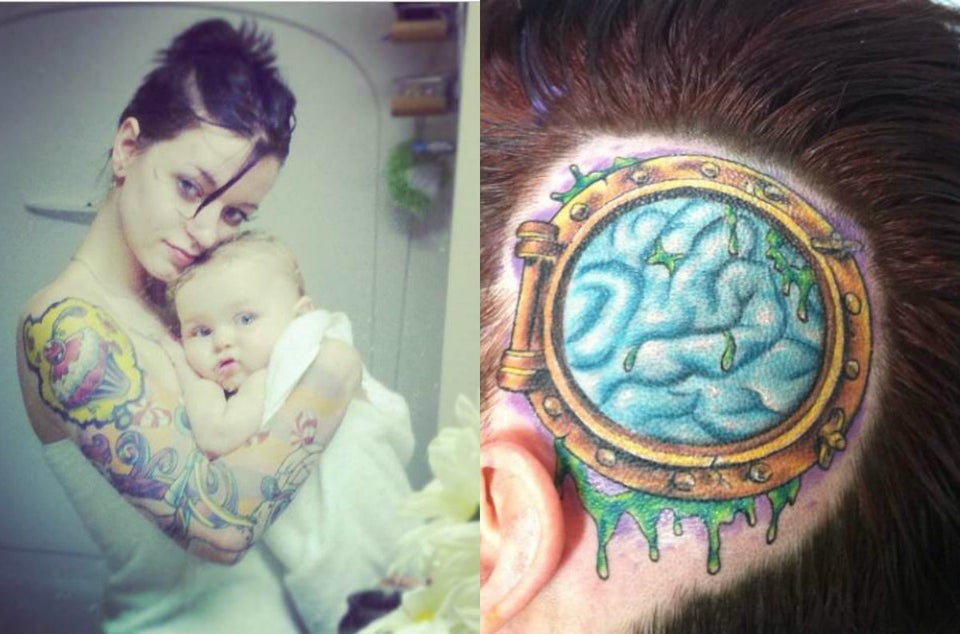 Tattoos And The Stories Behind Them