A mum has written a poignant open letter to her son in the wake of the Manchester attacks saying she cannot always protect him, but she will teach him how to be brave.
Blogger Mummy Mumbles addressed the letter, shared on her Facebook page, to her "baby boy". In the emotional post she discussed the fears she has for her son.
"I fear that these incidents are only going to happen more and more as you get older and it makes me so sick to think I cannot protect you from the barbaric individuals who do things like this," she wrote, sharing the letter on 24 May.
But she continued the letter by encouraging her son to "go out and do everything".
The mum wrote: "As your mother, who loves you so much it hurts, I have this message for you.
"Do everything you want to do. Go everywhere you want to go. See everyone you want to see.
"And you may think that is a strange thing for me to want you to do. But my reason is this: All your life, my job is to protect you. Protect you from monsters.
"Most of those monsters, I can keep away from you, scare off, reassure you have gone away and won't come back.
"But not these monsters. These monsters do horrible things all over the world.
"And as a parent, that is the hardest thing in the world for me to come to terms with and admit to you."
The mum said while she can't protect her son, she can "sure as hell" teach him how to do that himself by living his life to the best he can.
"Never be afraid to enjoy yourself and live your life to the fullest," she wrote. "I cannot guarantee that one day, you may not come face to face with their horrors and destruction.
"But remember this: They cannot kill strength. They cannot kill determination. They cannot kill love.
"And your generation is going to be the strongest yet. You are going to be the most determined to beat this."
The mum reminded her son to "look for the goodies, my darling", adding: "Look at those who, like last night's attack in Manchester, are helping others.
"Look for the doctors, the nurses, paramedics, hospital staff, police, emergency services who are at the scene and working to save and protect people.
"I will teach you to be brave yourself. We will hold your hands and lead you through all of this. We will show you the heroes always beat the villains. We promise."
The mum's post was shared nearly 80,000 times in less than 24 hours and had more 52,000 likes and 2,000 comments.
"This is so beautifully written and had me in pieces by the end," one mum commented. "I pray my three little boys go out and enjoy life to the fullest and experience everything their heart desires.
"I always tell them that the most important value to have in life is kindness. My heart feels so heavy today."
Another mum wrote: "Wow this is amazingly written and very powerful. I am going to share this with the social care team I work in, we support families with children under 11. Strength, love and determination must shine through."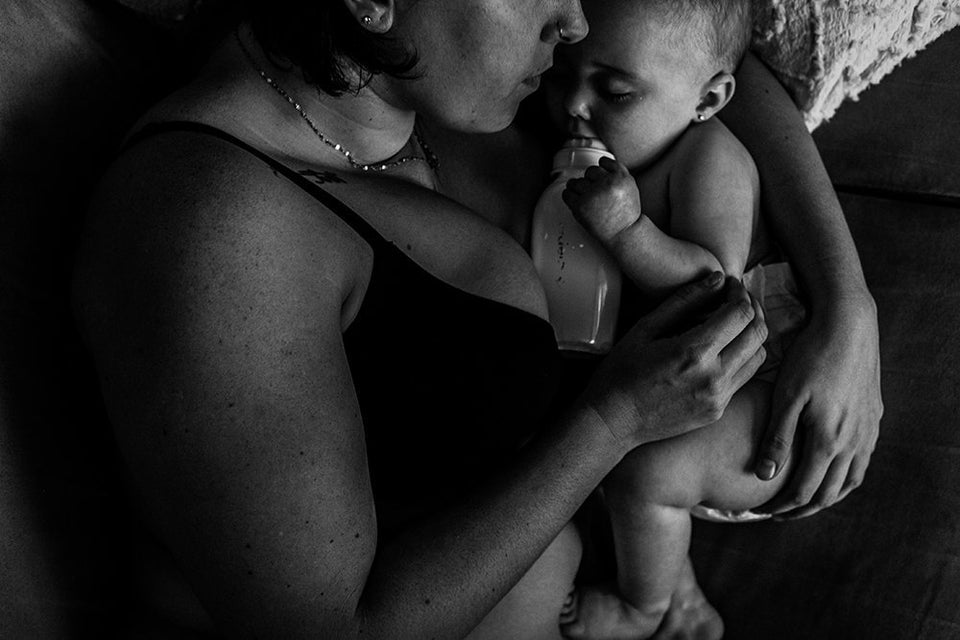 'Fed Is Best' Celebrates Mums Feeding Babies