The Guardian newspaper has been praised for putting a picture of two female footballers on its front page, in a decision fans said could help "inspire the next generation".
The picture of the team's 2-0 victory over Chelsea Ladies is thought to be the first time a game from the FA Women's Super League has been on the front page of a national newspaper.
"Rightful coverage, great result," said one supporter, while another said there had "never been a better time to be involved in the women's game. Who said it will never catch on!"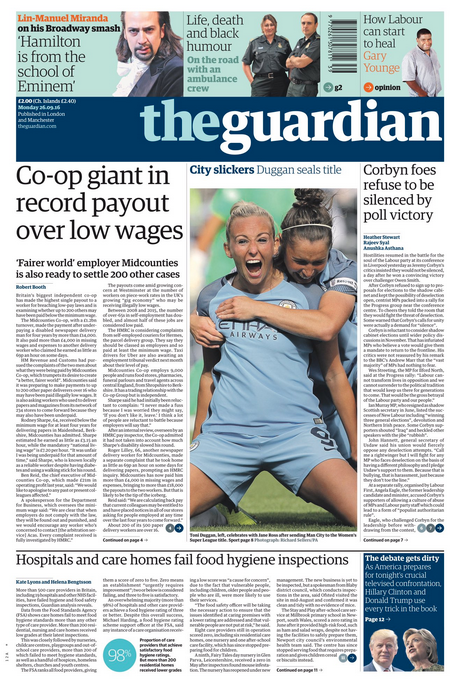 Others hailed the choice as a "huge step forward" for women and girls' sport, while sports author Gary James said the women's team had come from "a 1988 match report in a Manchester suburb newspaper to front page of the Guardian".
The i newspaper also included a jubilant picture of the pair on the front page of its sport section on Monday, and was lauded for the decision.
But not everyone felt the same way. Others claimed women's football was not "what most people want to read", and had "dreadful viewing figures".
Others who did support the picture being used, said that the wider media needed to follow suit for a bigger change to occur.