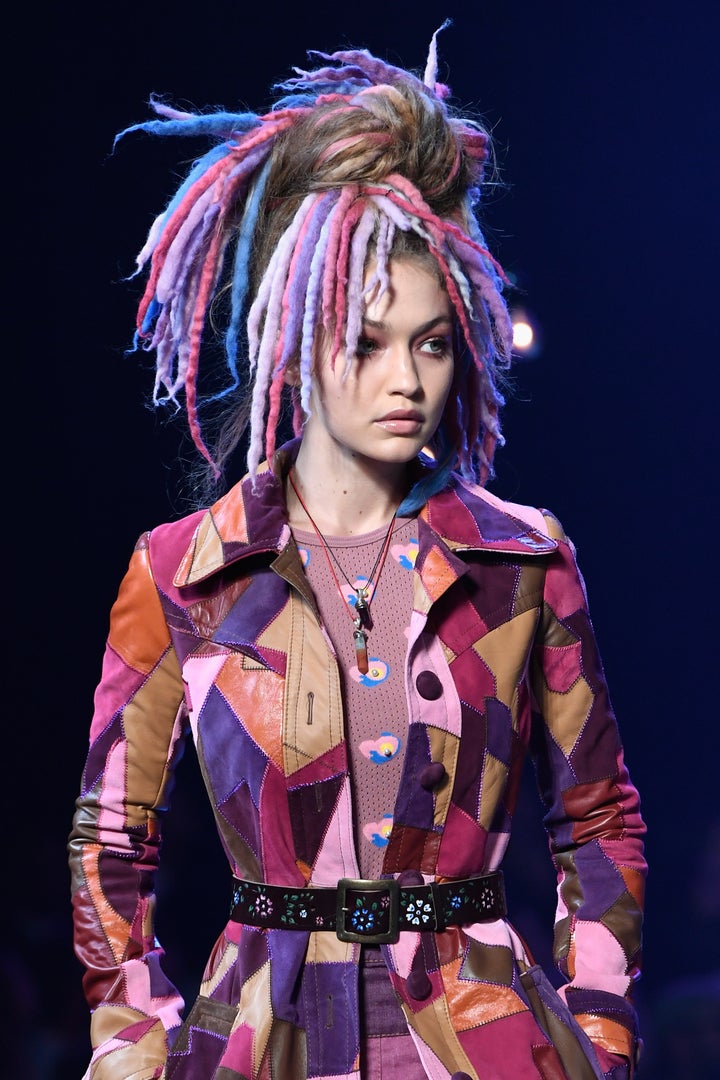 "I don't really think about that," he said. "I take inspiration from every culture.
"Style comes from clashing things. It's always been there — if you're creative, if you make food, music, and fashion, whatever, you're inspired by everything. It's not homogeneous. Different cultures mix all the time. You see it on the street. People don't dress head-to-toe in just one way."
He went on to insist that Rastafarian culture hadn't been an influence and that the look was inspired by Lana Wachowski, who recently starred in one of Marc Jacobs' campaigns, as well as 80s icons Boy George and Marilyn.
Jacobs is now facing a backlash on Twitter, with people calling him out on the use of dreadlocks and the lack of diversity among the catwalk models.