Brazilian photographer Marcos Alberti decided to create a project with two of his favourite things: friends and wine.
The result is something really quite special.
The '3 Glasses Later' series shows what people look like after drinking - you guessed it - three glasses of wine.
Alberti takes the first photograph as soon as his guest arrives at his studio, then snaps another after each glass of wine they drink.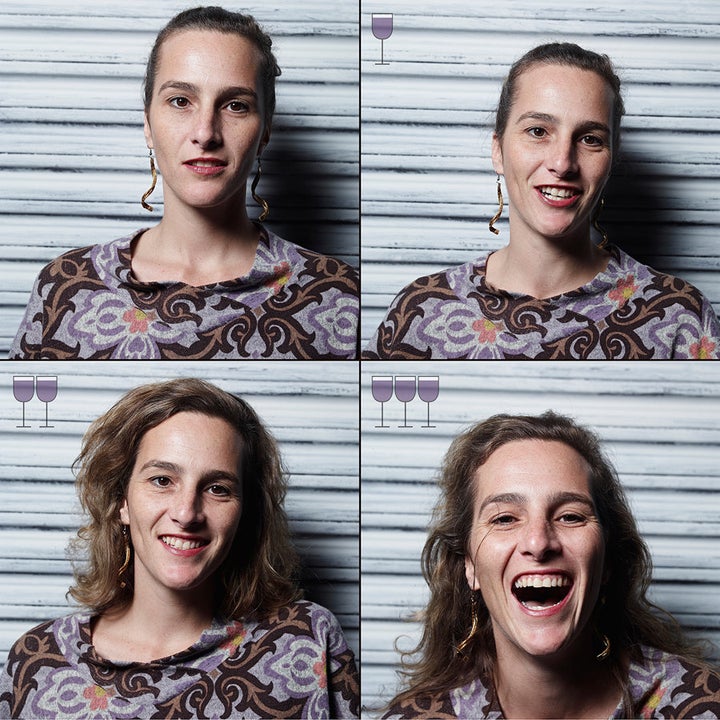 Although the project started as a bit of fun among friends, Alberti soon realised he was on to a good thing.
He's now expanded the series to include people from all walks of life, including the fields of music, art, fashion, dance, architecture and advertising.