Labour has called on Tory MPs to back Marcus Rashford's plan to extend free school meals over holiday periods or else see the issue put to a Commons vote on Wednesday.
The warning of an Opposition Day motion came as No.10 again refused to commit to the England footballer's proposals to tackle child hunger in England.
The party had warned that unless ministers changed tack a vote would take place on Wednesday, with Conservative backbenchers faced with a choice of backing Rashford's plan or either abstaining or voting against it.
Shadow children's minister Tulip Siddiq wrote to every Tory MP on Monday night asking them to support the plan to provide additional support to over 1.4 million children in every school holiday until Easter.
In her letter, she wrote: "Labour have said that if the Government does not urgently U-turn, we will force a vote in the House of Commons on Wednesday – this will mean that you and your colleagues will have to take a clear stance on this issue."
The move came as the party's 72-hour deadline passed for a response from the government to announce a U-turn.
Labour wants the government to extend free school meals, starting with the October half term which begins next week in most places in England.
The Labour government in Wales has already pledged £11m to provide additional support until next Easter's school holidays.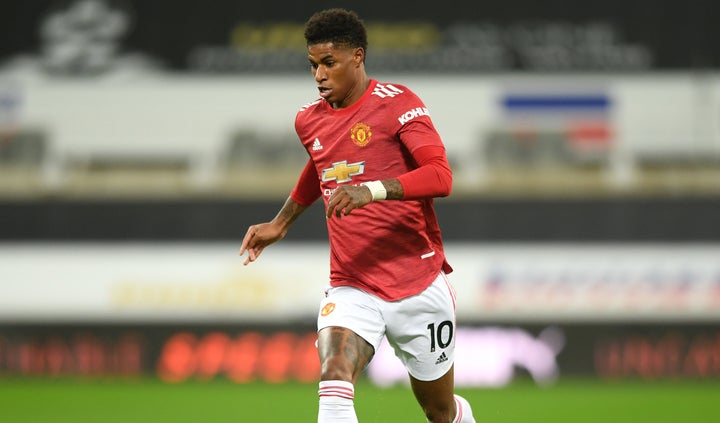 On Saturday, Rashford challenged Boris Johnson to honour his election pledge to "level up" the UK by introducing a comprehensive package to end child poverty and hunger.
He called for major changes to the welfare system, including an end to the Tories' two-child cap on Universal Credit and an increase in the value of healthy eating vouchers for pregnant mothers.
Rashford has amassed nearly 300,000 signatures in just over two days for his online parliamentary petition demanding urgent action to stop children going hungry.
No.10 Downing Street sparked anger last week when it flatly rejected his proposals, claiming that "it's not for schools to regularly provide food to pupils during the school holidays". It repeated its stance on Friday.
Siddiq said: "Families across the country are worrying about how to make ends meet, but the prime minister is ruling out giving over a million children food support over the holidays.
"Every Conservative MP now has an opportunity to make it clear that they will support the families in their constituency who are worrying about how they will put food on the table in the weeks ahead."
Full text of Tulip Siddiq's letter:
Children across your constituency are eligible for free school meals, and this number will increase as unemployment rises. Many of these children are growing up in very difficult circumstances – in families with low incomes at a time when jobs across the country are at risk.

Parents were more likely than other working people to be furloughed, and as the Job Retention Scheme ends this month ahead and is replaced by the inadequate Job Support Scheme, many more families could see their incomes fall sharply. I am sure you would agree that we must do everything we can to support children growing with these unprecedented challenges.

That is why Labour have called for all children who are eligible for free school meals to receive them in every school holiday until next Easter, starting with the October half term, which is now just days away. This would provide additional support to families on low incomes and help to ensure that all parents can put food on the table for their children, whatever their circumstances. This policy would support the many families in your constituency who are struggling to make ends meet.

I was deeply disappointed that the Prime Minister's spokesperson rejected this proposal out of hand last week, saying that it is not the role of schools to provide food in the holidays. This shows a shocking ignorance about the role schools have always played in supporting pupils and their families, and it is not a good excuse for failing to provide any free school meals support over the holidays. It is absurd for a government that rightly extended free school meals over the summer to argue that schools should not be supported to do this just because the Prime Minister and Chancellor no longer want to foot the bill.

I believe that it is essential that the Government changes course as a matter of urgency so that children do not have to go without food over the holidays. I am sure you recognise that free school meals are an important means of support for families across your constituency, many of whom will be worrying about how they put food on the table over the half-term and Christmas holidays.

Labour have said that if the Government does not urgently U-turn, we will force a vote in the House of Commons on Wednesday – this will mean that you and your colleagues will have to take a clear stance on this issue. I hope that you will join me in calling for the extension of free school meals during the holidays, and that you will vote for it this week if that proves to be necessary.

I look forward to your urgent reply, which I'm sure will be of interest to your constituents.

Best wishes,

Tulip Siddiq MP