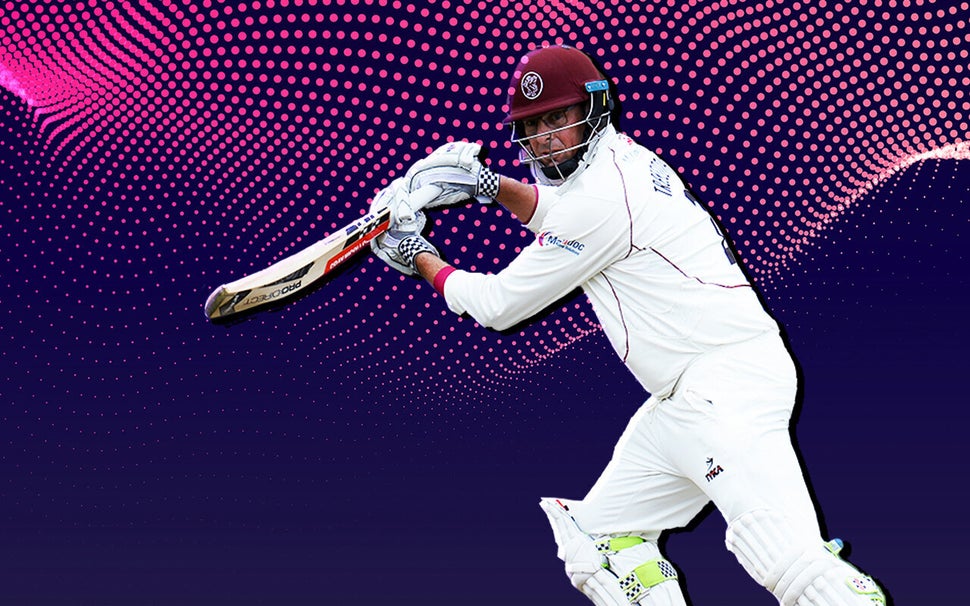 Head In The Game sees athletes across a variety of disciplines speak candidly about their mental wellbeing – from occasional periods of poor mental health to ongoing, sometimes debilitating, struggles with mental illness. They also share coping mechanisms and the support they've turned to during their lowest points.
"It's a lack of sleep, constant tremors and a shaking feeling," cricketing legend Marcus Trescothick says of the mix of anxiety and depression he's struggled with since childhood. "It's not being able to eat or drink properly, not feeling comfortable in any environment and, in your own mind, just mulling over the worst thing that can happen, constantly, seeing the bad in every situation."
The feeling is hard to explain, Trescothick says – and it never quite goes away, Even when sleep offers some release, he's rarely afforded a full night of rest.
"You're waking up the next day not feeling refreshed, or in control, because the anxiety will kick in from 3, 4, 5 o'clock in the morning and live with you until you go to bed at 10 or 11 o'clock that night," he says. "It's a constant feeling of being on edge, and uncomfortableness, and generally unhappy – there's no hiding place from it." When the depression inevitably hits, the former cricketer feels his mood plummet into sadness. Sometimes he will he cry.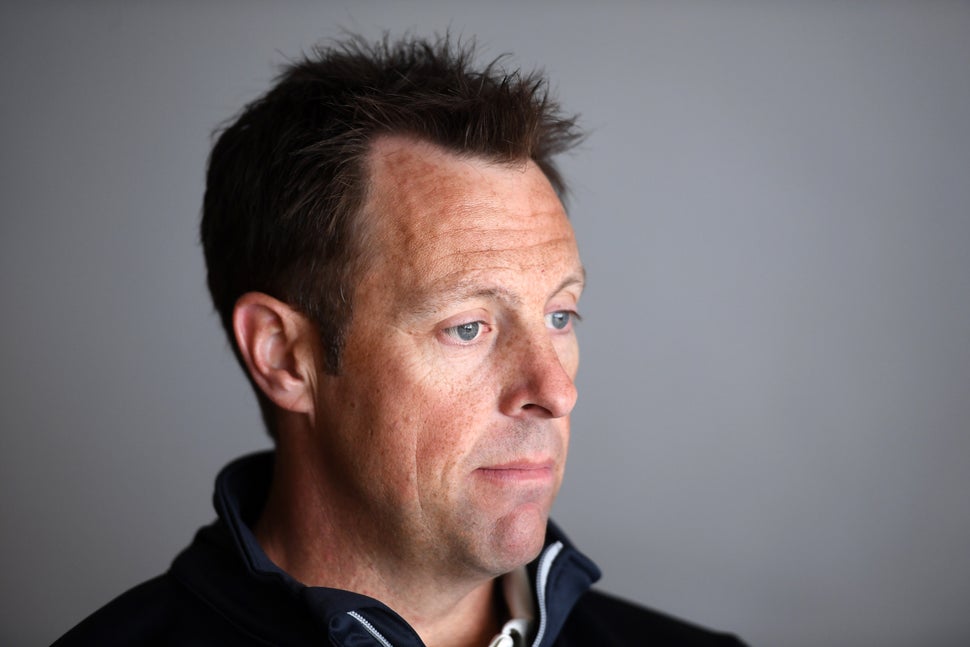 Ever since growing up in Bristol, Trescothick has lived and breathed cricket, but also struggled with his mental health. But despite illness getting in the way of some of his biggest career highs, internationally, Trescothick has found his workarounds. And with the help of medication and therapy, he has managed his mental health and illness, and continued to succeed on home soil.
Getting to this point wasn't easy. In 2006, Trescothick, then 30 and acting captain of the England cricket team, suffered a breakdown on tour in India and was forced to fly home. "Things were developing in my personal life – like having children – and I think that made a big impact," reflects the father-of-two.
"Suddenly I had this very young child around and it was like: what the hell do I do? I was trying to get to grips with it." His anxiety and depression had been "behind the scenes for a long, long time," he says. Becoming a father, then leaving to spend long bouts away from his family "just made it a lot worse".
Later that year, Trescothick was part of the famous Ashes squad in Australia but became so overwhelmed that once again he had to fly back home. Newspapers hinted at a stress-related illness. "Trescothick will miss the rest of the Ashes tour, and his career as an international cricketer is now, surely, in serious doubt," the Guardian reported at the time.
When he attempted another tour overseas in 2008, this time to Dubai with the Somerset cricket team, Trescothick had another breakdown in the corner of Dixons at Heathrow Airport. The announcement of his retirement from international cricket followed soon after.
He became the first high-profile active cricketer to go public with his depression and anxiety, an experience he wrote about in his book, Coming Back To Me. "I needed to tell people my own story," he says now of his motivations. "I needed to right a few wrongs that had been written about me in various media outlets. I needed to tell the truth, and I needed to not be hiding away from it anymore."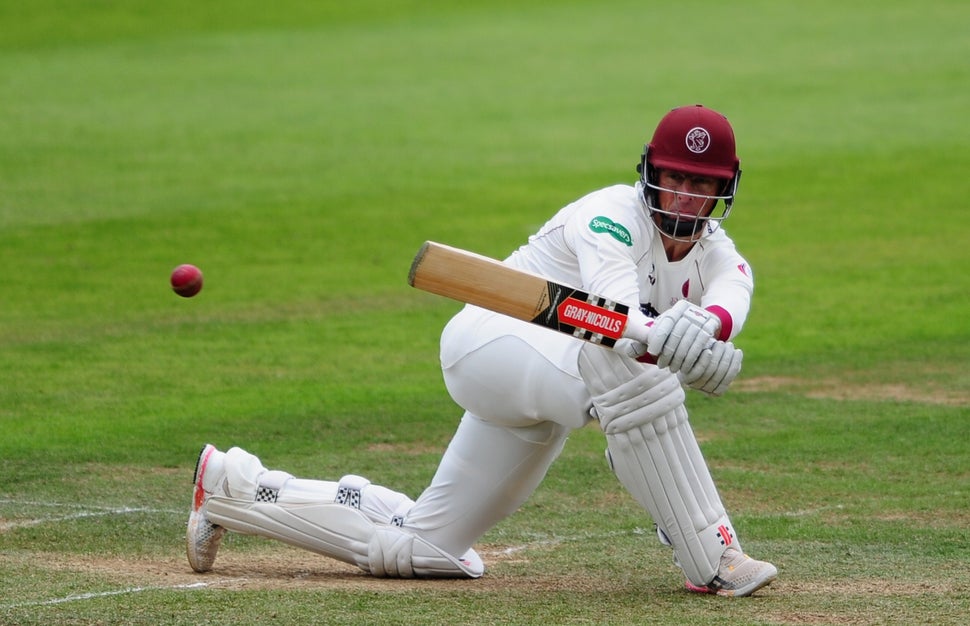 Trescothick, now 44, and fully retired from the sport, says he had struggled with poor mental health from a young age but took years to understand it. As an 11-year-old staying away from home to play cricket, he thought what he was experiencing was just homesickness. But in hindsight: "The anxieties were exactly the same, the feelings were the same, the emotions were the same."
When the diagnosis of anxiety and depression finally came in his early thirties, it was like a fog had cleared. "It gave me a bit more clarity, first and foremost, because once I was in the place where I was – and it was a fairly tough place at that time – I needed something to be able to give me a bit of direction, just to make me understand exactly what was happening," he says.
"Once you put a name to it, you can almost start understanding what the process is to get better."
Flying back from India after that first breakdown in 2006, all he could think was "something is drastically wrong, take me to hospital, someone needs to look after me," he recalls. "Once you put a name to it, then you can almost start understanding what the process is to get better, and coping with it, and then you see the journey ahead to see how you're going to get better."
English cricketers are almost twice as likely to die by suicide compared to the average English male, a 2001 study found, with a higher suicide rate than players of any other sport. Asked if the nature of international cricket contributed to his poor mental health, Trescothick, who is now settled in Taunton, Somerset with wife Hayley and their two kids, says not in his case.
"I don't blame any of what goes on – or I don't attribute any of the blame – to my health problems, but it doesn't help," he says. "You're travelling to New Zealand, the jet lag takes a good week or 10 days to get over. You spend a lot of time away from home, you're talking 300 nights a year, away from your house, either in hotels or foreign countries."
He does acknowledge the particular pressures of the sport. "I've spoken to people since – and this is not my case – but for them it's their trigger," he says. "So of course there are factors that come with professional sport that could contribute to people's poor mental health – the pressure, environment, the up and down of emotions from success and failure, all the signs that would breed towards causing trouble. But it's so individual to everybody, isn't it?"
For him, the anxiety has always been the bigger challenge, more so than the depression – "but you've got to try and treat the two at the same time," he says.
As far as treatment goes, Trescothick has accessed cognitive behavioural therapy through the Professional Cricketers' Association and takes two medications – an antidepressant and an anti-anxiety tablet.
"I played around with them – being on them for a period of time and then coming off them for a period of time," he says of his meds. "Gradually I worked out I was getting too many ups and downs, and I needed to have a maintenance dose and be on it full-time, and that's really made a big difference.
"The combination of two different tablets has really helped me. I know people are reluctant with medications, but for me it's been a massive help because I've seen the difference of what it does when I'm on, and when I'm not on, them."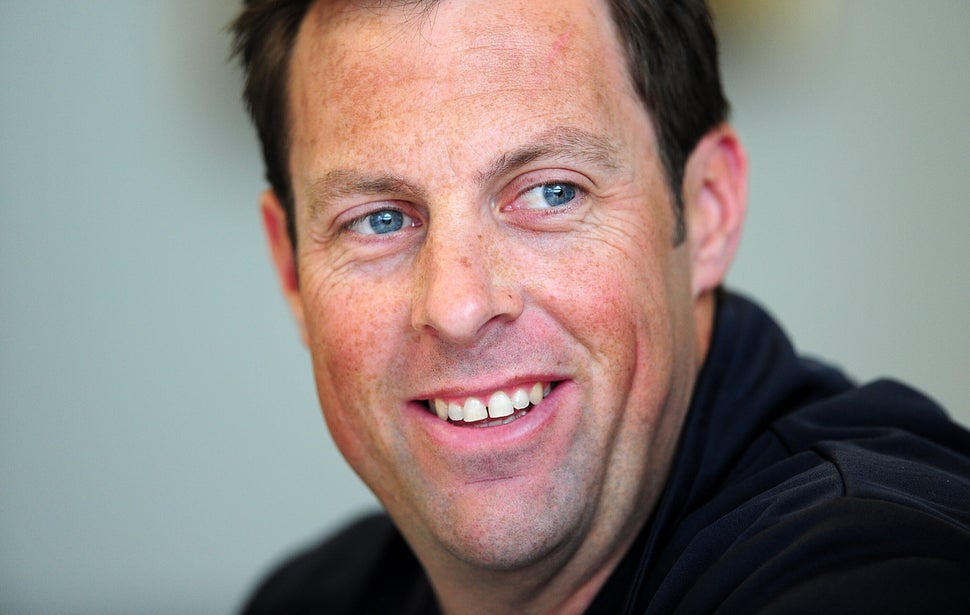 He's of the belief that treatment for a mental illness should be tailored to the individual – and that people should try different strategies to see what works for them. "I don't think it's a set way of saying 'right you have to have this medication and you have to have this therapy'," he explains.
"It's more: 'Ok, let's combine it with maybe mindfulness and yoga and all these sorts of things.' Find your own solution. It's playing around, working out what you can do and understanding where you can go with it, really, that makes it benefit for you."
His illness still rears its head "fairly regularly", he says, but he has learned a lot about it, and the more he understands it, the more he is able to manage it. If he begins to feel like "an attack is coming", the first thing he will do is amend his medication, and then let his counsellors know that he needs to see them.
"Quite often I throw myself into stuff, try and keep busy to get my brain distracted more than anything else, because it's the constant going over in your head that really grinds you down," he says. "If I can get out of that, focus on other tasks, and try and stay in the moment of what is actually going on, that definitely helps me also.
"You do get control of it quicker, it's still unpleasant when the anxiety kicks in – but you do learn to get a grip of it quicker. It's a nice feeling to know you can get on top of it and put it to bed quickly before it gets too dangerous."
Visit HuffPost UK's dedicated Head in the Game site to read our full series of interviews with sports people about their mental health and wellbeing.


Useful websites and helplines:
Mind, open Monday to Friday, 9am-6pm on 0300 123 3393
Samaritans offers a listening service which is open 24 hours a day, on 116 123 (UK and ROI - this number is FREE to call and will not appear on your phone bill.)
The Mix is a free support service for people under 25. Call 0808 808 4994 or email: help@themix.org.uk
Rethink Mental Illness offers practical help through its advice line which can be reached on 0300 5000 927 (open Monday to Friday 10am-4pm). More info can be found on www.rethink.org.