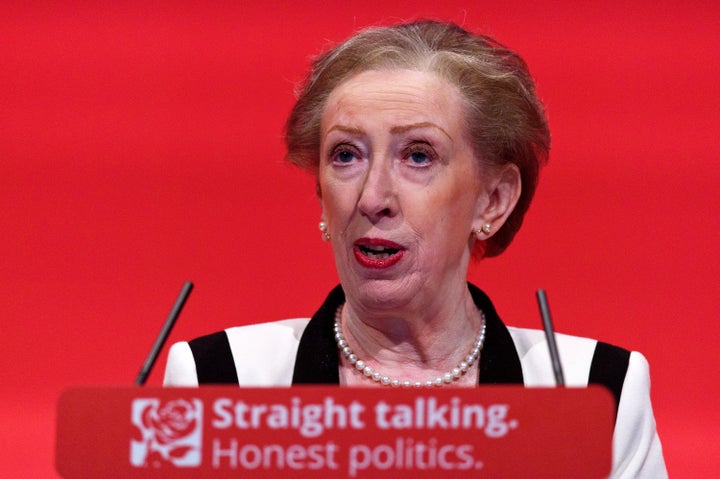 Jeremy Corbyn's personal "fan club" is damaging Labour, a former acting party leader has warned.
Dame Margaret Beckett said on Monday it appeared some of the thousands of people who had joined Labour had done so just to support Corbyn and nothing else.
She told BBC Radio 4's Today programme:"In principle everyone should be happy that more people are wanting to join the party, as long as it is the Labour Party they're wanting to join.
"We have had examples of people saying 'I want to join the Labour Party because of Jeremy but of course if he ceases to be the leader I shall leave'. Those are not members of the Labour Party, those are members of a fan club."
"It's perfectly nice and legitimate thing to be a member of a fan club and they may get a great deal of satisfaction from it but that doesn't mean you belong to the Labour Party.

"I'll be sorry to think that vast numbers of those people in fact do not really want to be in the Labour Party, they just want to support Jeremy."
Dame Margaret also dismissed any suggestion Corbyn was being unfairly targeted in the leadership contest with Owen Smith.
"This is not about persecuting some innocent little saint who happens to have become the leader of the Labour Party," she said.
"This is about whether or not we have an alternative to the present government which otherwise will be set free to wreck people's lives, as I fear that they will."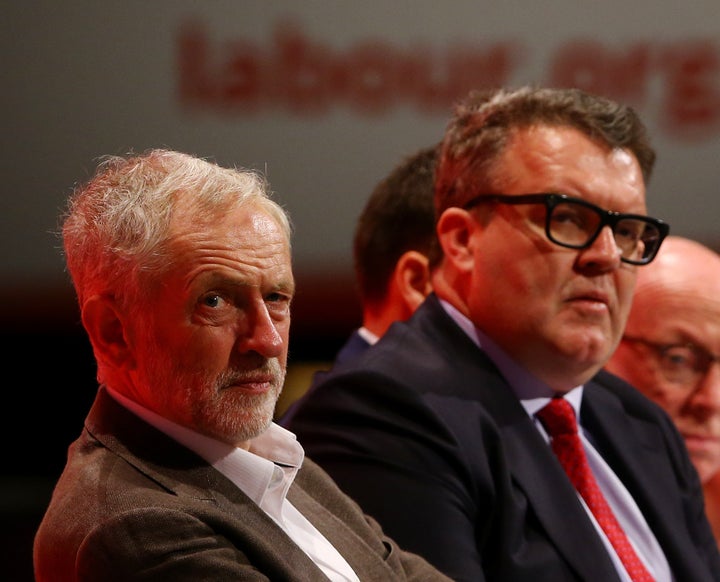 Corbyn has directly attacked his elected deputy Tom Watson over his claims that "Trotsky entryists" are manipulating young party members to boost support for the Labour leader.
The pair's relatively peaceful public relationship erupted into a war of words last week with allies of Corbyn accusing Watson of peddling "baseless conspiracy theories".
The deputy leader replied with a dossier which he claimed backed up his comments.
But Corbyn has now personally accused Watson of talking "nonsense" as the Labour leadership contest grew increasingly intense.
In an interview with the Observer, the Labour leader said of Watson: "I read about his letter to me in the media. And it appeared to be a rehash of a book (journalist) Michael Crick wrote 20 years ago about alleged entryism into the Labour Party at that stage.
"I just ask Tom to do the maths – 300,000 people have joined the Labour Party.
"At no stage in anyone's most vivid imagination are there 300,000 sectarian extremists at large in the country who have suddenly descended on the Labour Party.
"Sorry Tom, it is nonsense – and I think he knows it's nonsense. Let's get on with campaigning Tom. Thanks."
Watson hit back, insisting the evidence was "incontrovertible".
He told the newspaper: "The overwhelming majority of new members joined the Labour Party because they want to build a fairer and more equal society. But there is clear and incontrovertible evidence that a small group of Trotskyite activists have taken leading roles in the Labour Party or are seeking to do so.
"They are also explicitly targeting Young Labour and Labour student clubs with the aim of recruiting new members. That is beyond dispute. We can't deal with this problem until we acknowledge it exists."