A dad had to have both of his feet and right hand amputated after leaving work thinking he had "man flu".
Mechanic Mark Camamile, 33, came home early after feeling sick when his mouth suddenly started turning blue and he was struggling to breathe.
He rushed to hospital with wife Wendy, 32, but his ears and nose began to turn black and he passed out at Queen's Medical Centre, Nottingham.
The dad-of-two was put into a medically-induced coma after he was diagnosed with pneumonia which developed into a rare form of septicaemia.
While unconscious he was transferred to the Queen Elizabeth Hospital, in Birmingham, where he had both feet amputated.
When he woke up four weeks later covered in bandages he was dealt a further blow when a surgeon told him he would have to amputate his right hand immediately to save his life.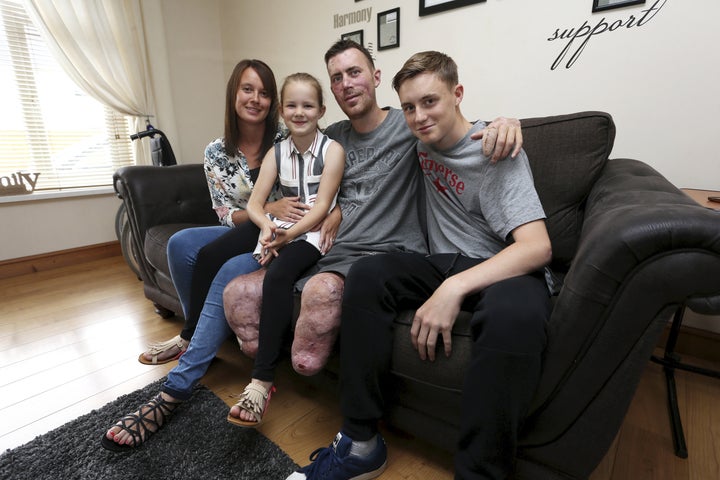 Mark was first admitted to hospital on October 1 last year and has now returned home Clifton, Nottingham, where he lives with Wendy and their children - Kealen, 15, and seven-year-old Chloe.
He said: "As daft as it sounds, I wasn't too bothered about my feet because I still had my hands at the time.
"I was still out of it and I didn't take it in properly. It really hit home when the surgeon said they had to amputate my right hand because I knew I wouldn't be able to go back to work.
"I'm hoping to go back to work. That's my goal. I was always working - I just want to provide for my family.
"It's catch 22 because I need to go back to work to earn money but I can't without my hand, but I need money to get a new and working hand."
Mark, who has worked at Sytner BMW, Nottingham, for eight years, was discharged from hospital in February, but still has to visit three times a week for physiotherapy and check-ups.
He has two prosthetic legs, but his artificial arm is purely cosmetic and his colleagues are appealing to raise £27,000 to get him a bionic hand.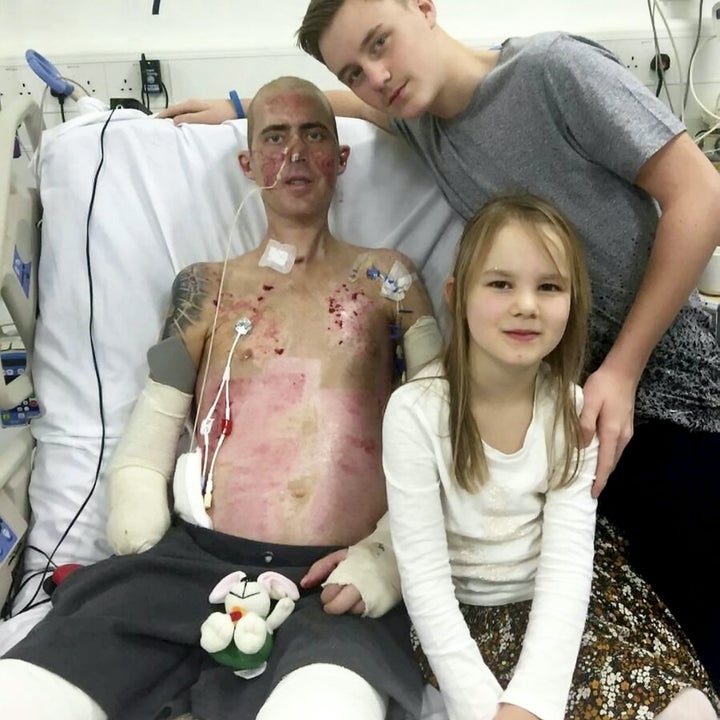 Wendy said: "We have gone from being a normal family, married with children, to having our lives completely changed overnight.
"I didn't think he was going to make it through the night. I just dropped to the floor because it was so devastating.
"We'd been together since we were teenagers so it was all I'd ever known. I didn't know what to tell the children but I let Kealen go and see his dad because it might've been the end."
Richard Johns, 33, of Langley Mill, Notts, set-up the fundraising page and it has already raised more than £2,300.
He said: "He was very independent beforehand as he did a lot of mechanical work.
"He is such a nice guy and he's remaining positive but he has been down. I can't imagine what he's gone through. If he gets the hand it will change his life quite dramatically."
A friend said: "Mark is a great bloke and what has happened is just so awful but he's determined not to let it effect his life.
"He thought he had man flu but ended up almost dying. He's got a wonderful family and good friends around him who will support him all the way."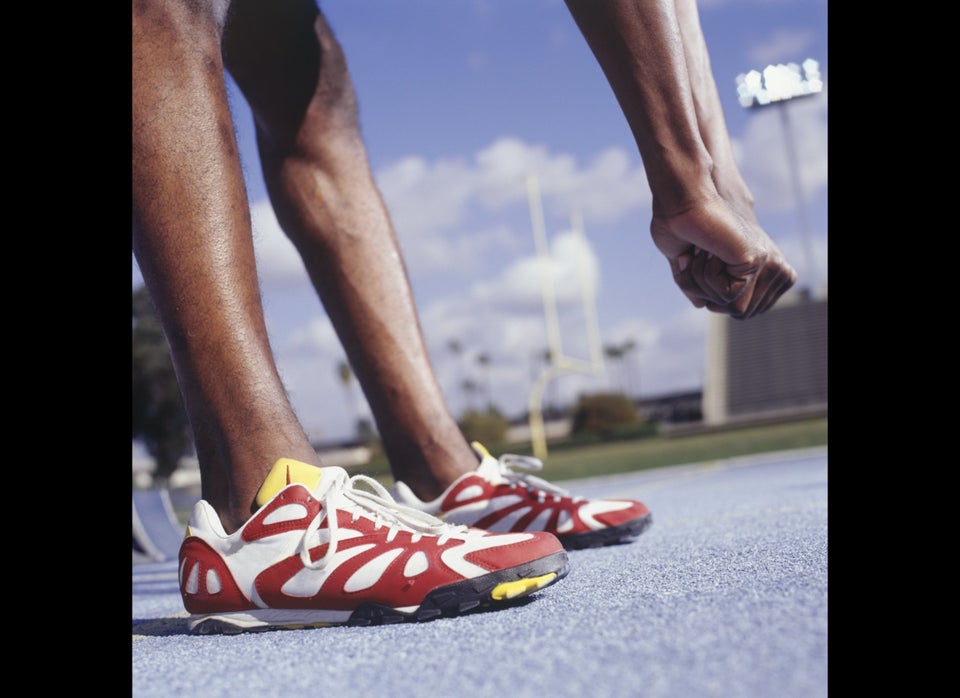 21 Rare Diseases
Related