"He's not my Luke Skywalker," Hamill, who originated the part in the iconic space opera four decades ago, proclaimed of his role in the new movie.
"The Last Jedi" shows the character in hiding, and Hamill appeared to take issue with that.
"I said to Rian, I said 'Jedis don't give up.' I mean, even if he had a problem, he would maybe take a year to try and regroup, but if he made a mistake he would try and right that wrong, so right there, we had a fundamental difference, but, it's not my story anymore," Hamill, 66, said in an interview posted by Spanish-language movie site SensaCine recently. "It's somebody else's story, and Rian needed me to be a certain way to make the ending effective."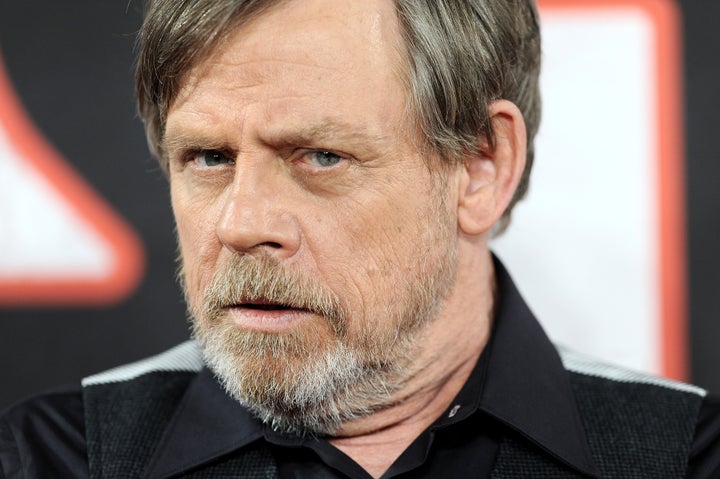 Hamill added: "I almost had to think of Luke as another character. Maybe he's Jake Skywalker, he's not my Luke Skywalker."
Still, Hamill's comments appear to confirm that so-called creative differences were shaking up the galaxy far, far away long before the film's release.
"I still haven't accepted it completely, but it's only a movie," Hamill said. "I hope people like it. I hope they don't get upset. And I came to really believe that Rian was the exact man that they needed for this job."
Hamill may still have to prepare to defend himself.
This article has been updated with additional details on the source of the interview and a fuller clip of the interview.
Related