The M&S version promises to cover the whole body "without compromising on style" and is available in two colourways priced at £49.50 each.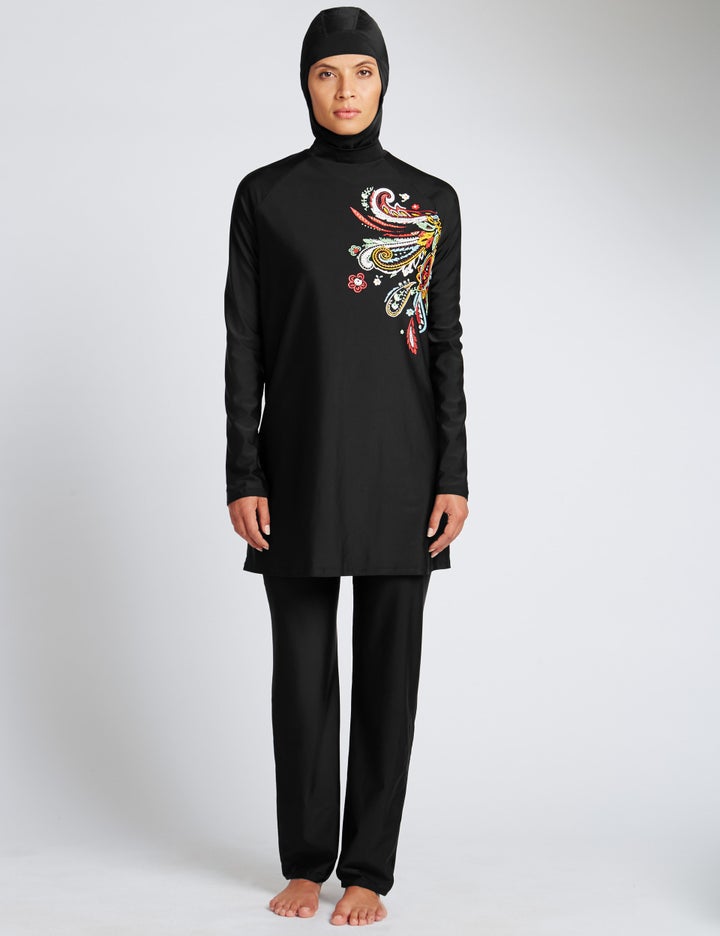 The burkinis have been on sale in M&S branches in Dubai and Libya for the past three years and finally launched in the UK last year.
They are said to be "lightweight so you can swim in comfort" and come in sizes eight to 22.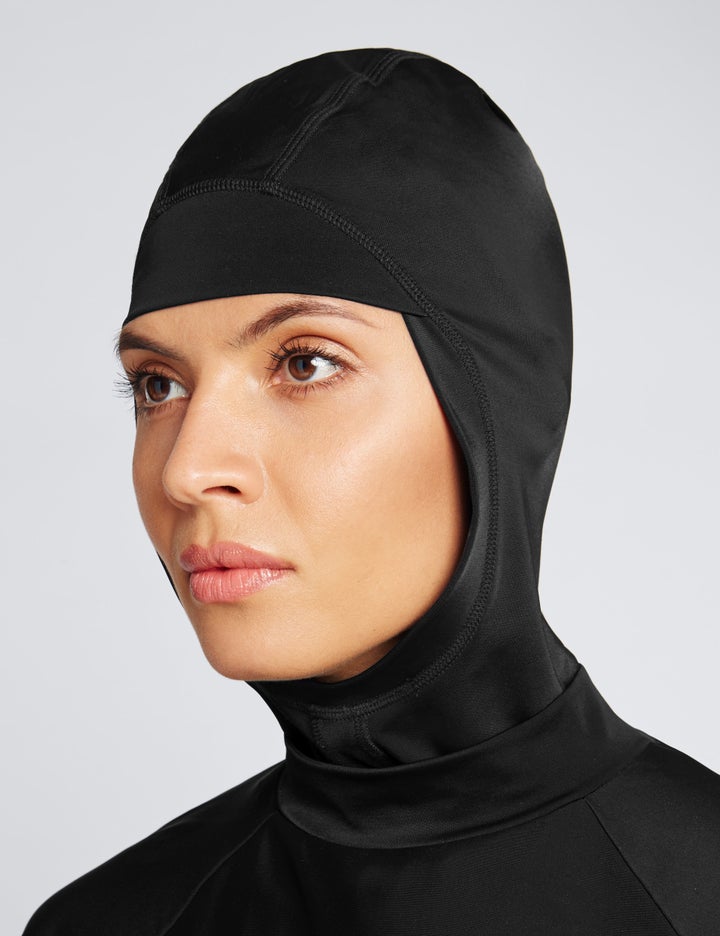 Brands like H&M, Dolce & Gabbana and Uniqlo have all recently launched collections of modest fashion, including hijab and abaya.
Speaking to The Huffington Post UK, Uniqlo hijab designer Hana Tajima said: "People have been so open to the idea and also really understanding that's it's not just about Muslim fashion, it's about a different aesthetic and a different take on what beauty is.
"We have made a lot of progress socially, but its not quite reflected in the fashion industry yet - but I feel like there's a real desire to do that."