As the Mars Reconnaissance Orbiter flies over Mars, its HiRISE camera captures high-resolution photos of the planet's rugged surface.
But, impressive as that service is, it's not necessarily the most convenient way of getting a glimpse of the Red Planet.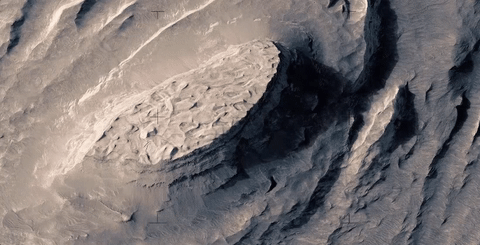 In a bid to bring the images to life, Jan Frodjman, a Finnish filmmaker, has transformed the HiRISE imagery into a stunning video.
He told Wired that it was a "very slow process" that required him to colourise the black and white photos before stitching them together and rendering them as frames in a video to create the 3D effect.
The project could have been carried out by a computer program, but Frodjman was determined to stick together the images manually.
The mesmerising end-result took three months to create.