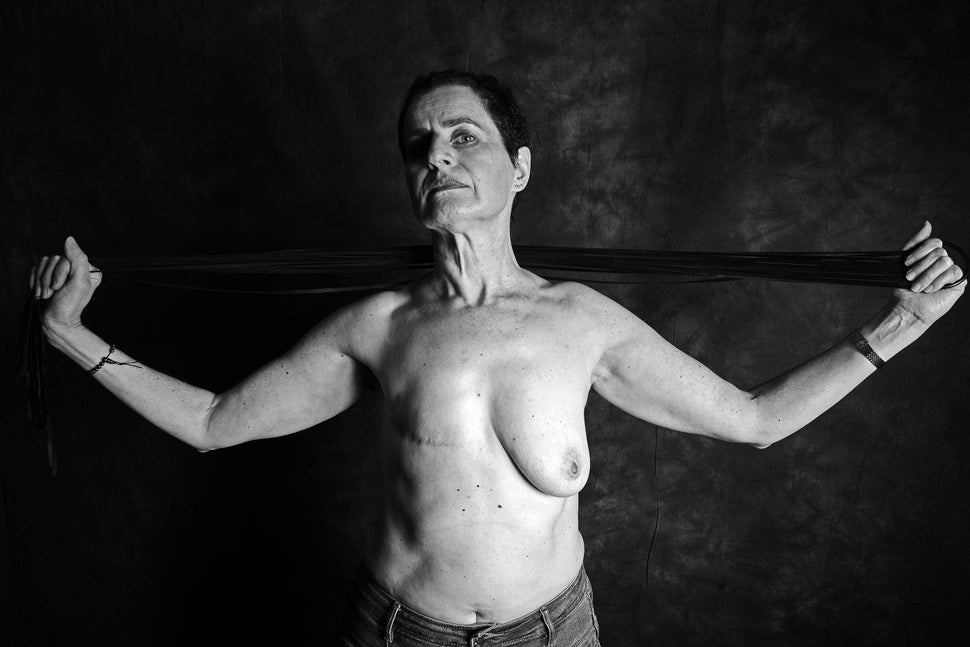 Women who were diagnosed with breast cancer have taken part in a candid photoshoot revealing their mastectomy scars to the world.
The portraits, photographed as part of the Stand Up To Cancer campaign, showcase a range of women, many of whom overcame low self-esteem and negative body image to stand before the lens.
Some of the women are living with cancer now, some of them have been given the all-clear, while others are living with incurable cancer - but they all agree on one thing: they're no longer letting the disease take control of their confidence.
York-based photographer Ami Barwell, 39, who shot the project, said: "I wanted to shoot this project to raise awareness and show the defiance of women who remain equally as beautiful without breasts.
"The photographs show that, despite what they've been through, these women are empowered. They are strong, happy and sexy."
The photo series has been released to mark the beginning of Breast Cancer Awareness Month, starting 1 October. It features the likes of Gillian Trim, 55, from London (pictured below) who was diagnosed with breast cancer in 2015 and has had a double mastectomy.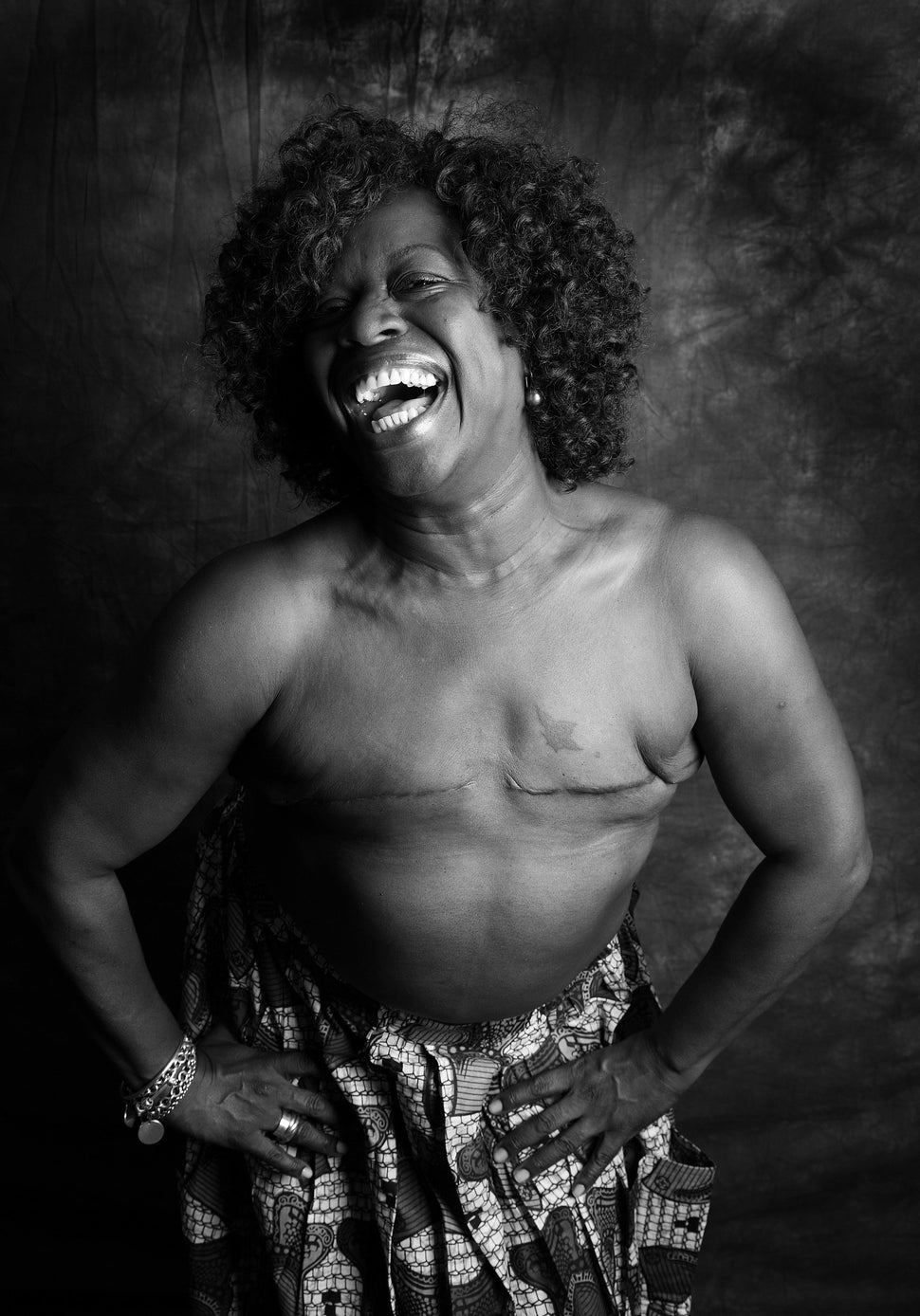 "I want to show those women who are going through their cancer journey that it is doable, not easy, but with time and acceptance you can get through it. We are still sexy and beautiful. It's also something I had wanted to have done, a picture to celebrate my journey and have a reminder as to how strong I proved myself to be."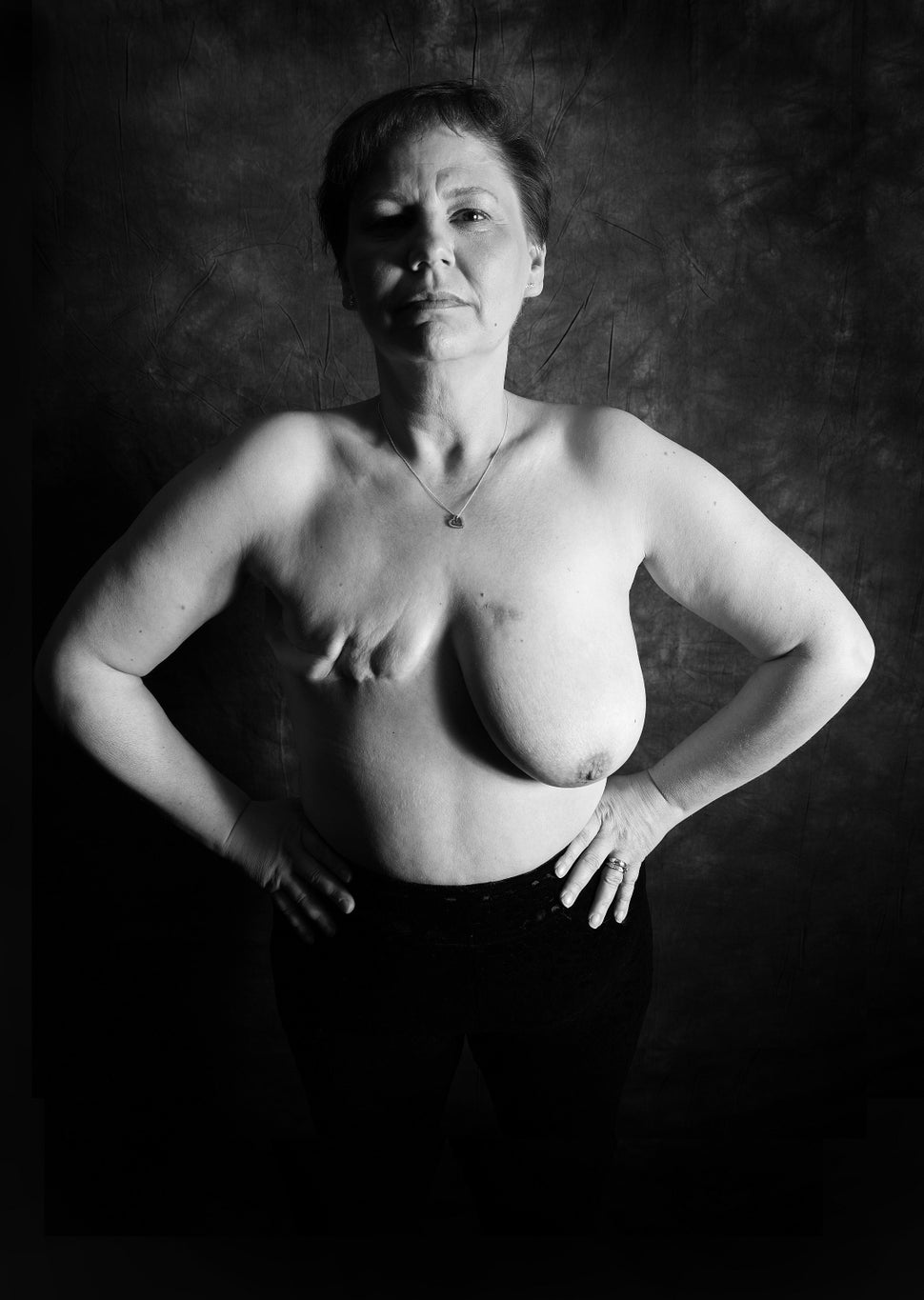 Joanna Reynolds, 46, Newcastle upon Tyne
"Some women I know both personally and professionally have struggled with their body image following breast cancer surgery and treatment. I wanted to show that women can still celebrate their bodies after cancer."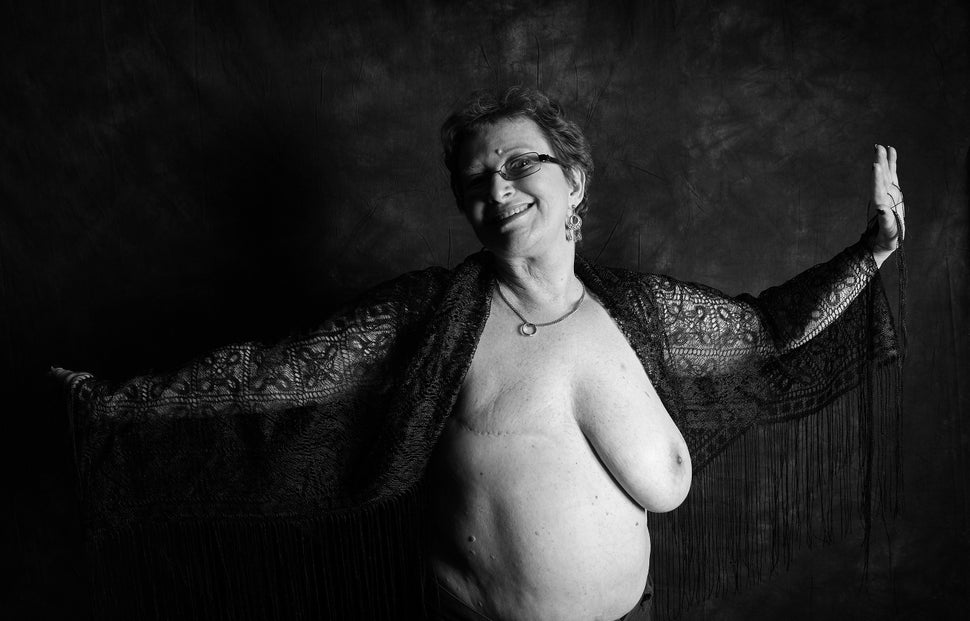 Caroline Harper, 59, Norfolk
"I want other women to know that having reconstruction is not the only option and I love the freedom of being flat."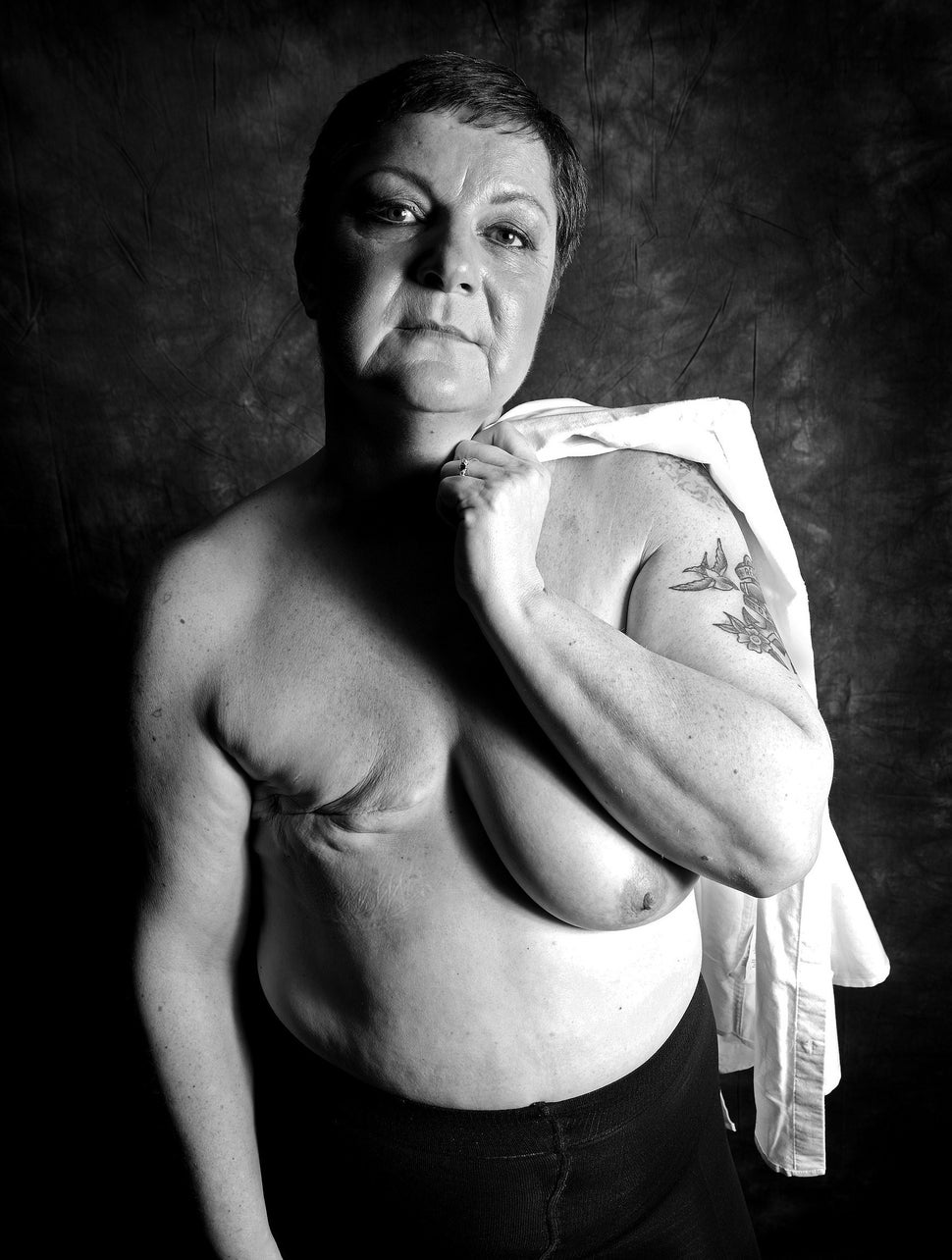 Mel Johnston, 46, Merseyside
Mel was diagnosed in 2014 with breast cancer that had spread to her lymph nodes. She had treatment including chemotherapy and surgery, but last year, doctors discovered the cancer had spread to both lungs. It is now incurable.
She said: "I'm so proud to be part of this project. Stand Up To Cancer is all about sticking two fingers up at cancer and I think Ami's captured that beautifully.
"I wanted to be involved partly because, when it comes to new experiences, the word 'no' is no longer in my vocabulary. Since having cancer I want to embrace every opportunity that comes my way and really live life to the max. But I also want to demystify mastectomy scars. I'm still a woman and I wanted to show that breasts do not define my sexuality or gender. I'm still me despite having a part of my body missing."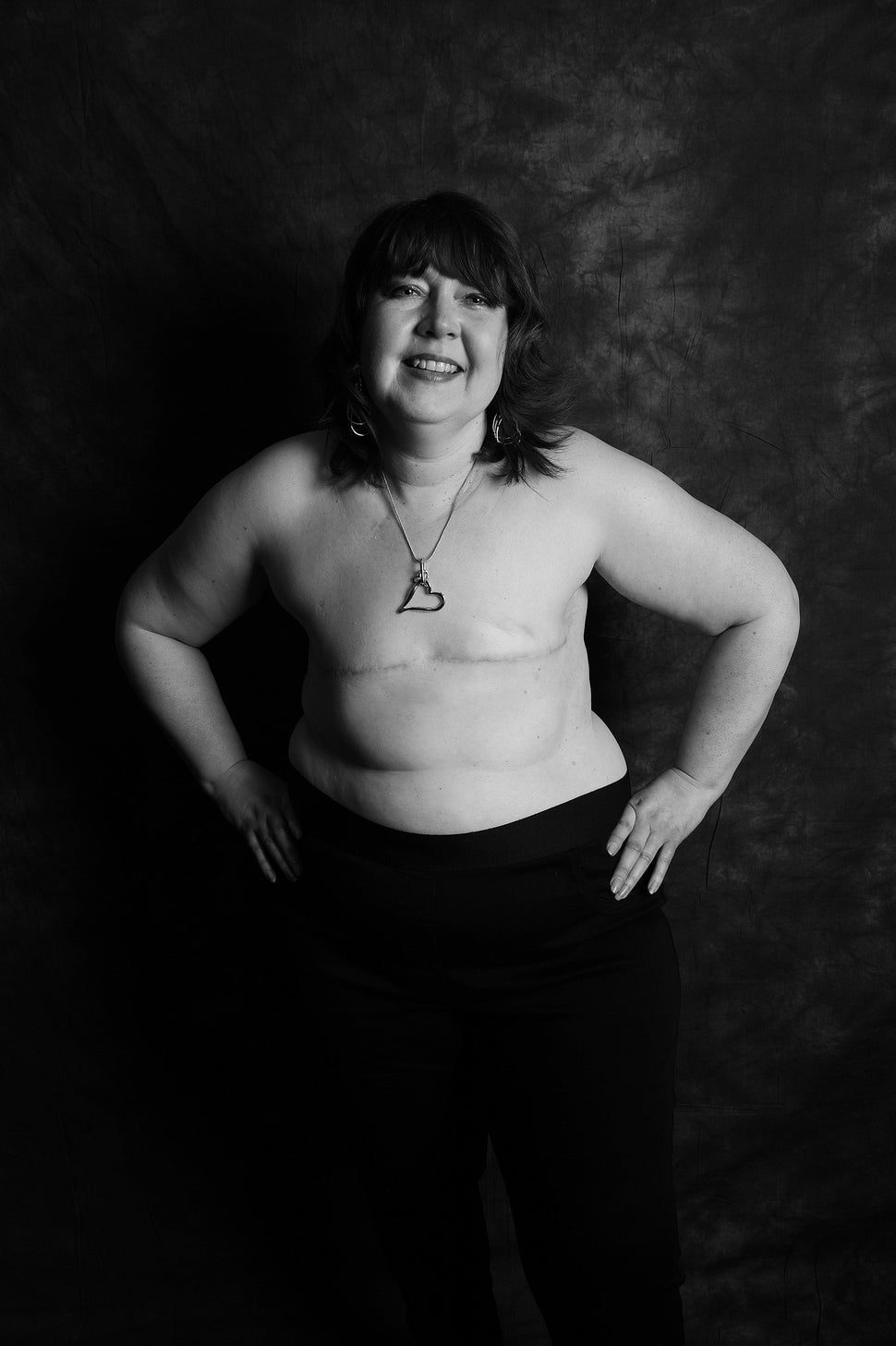 Clare, 48, North Lincolnshire
"I wanted to get involved to help raise awareness of breast cancer and to show that choosing to live flat is a positive choice."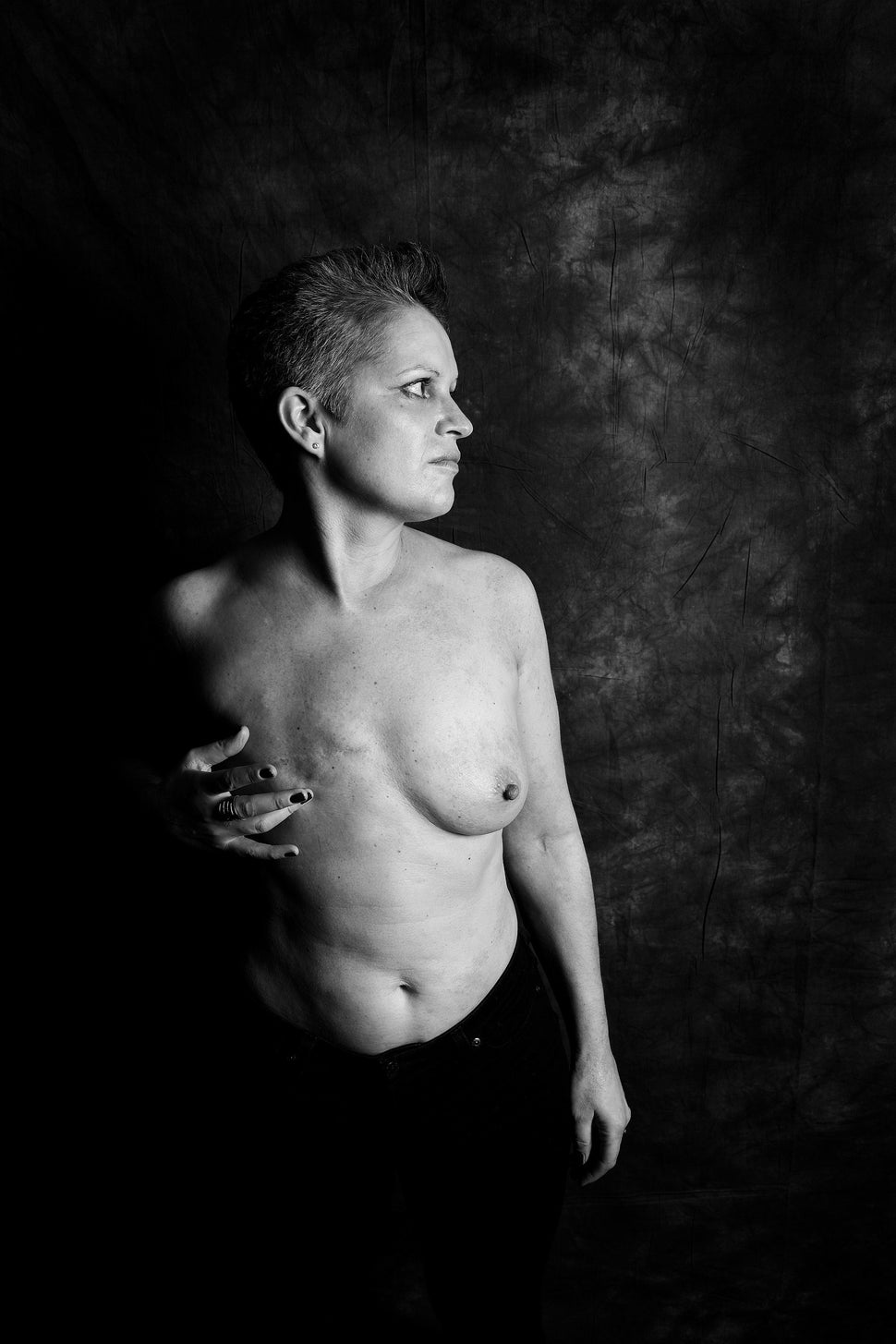 Lucy Verinder, 44, Wakefield
"This project shows women that the world doesn't end because you have to have a breast removed (or both) - that life can go on."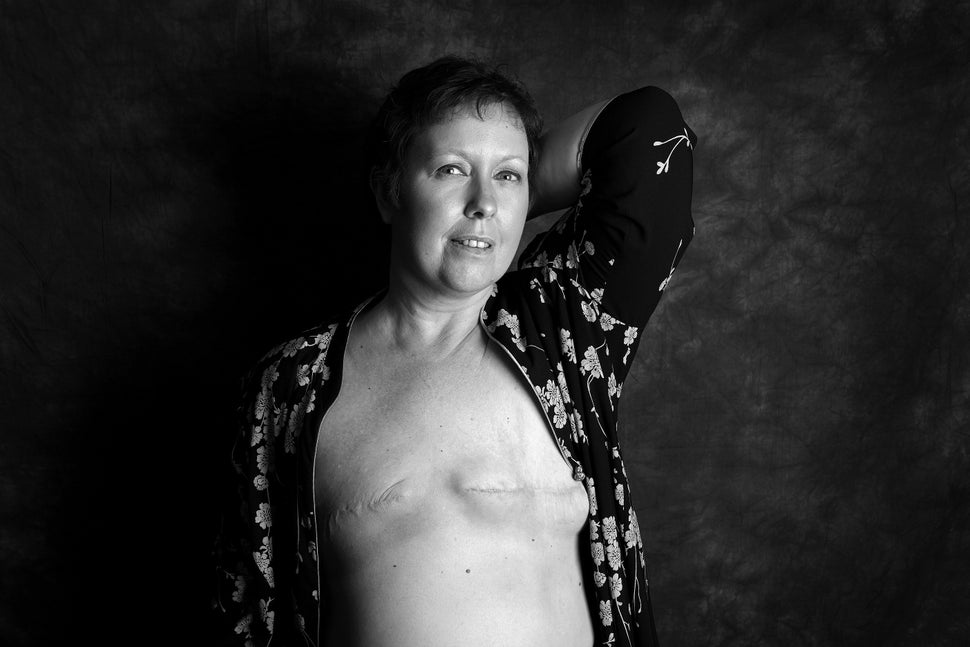 "I never wore my prosthetics as they never felt right to me. I was on holiday with my family when I saw the photos for the first time. It was profoundly emotional. I'd been very worried that I wouldn't like the images - I rarely like photos of myself. On the contrary, I loved Ami's photos. For the first time since treatment, I felt feminine and attractive. Before I saw the images, I had been struggling to put on my swimming costume. However, the images gave me the boost I needed to see myself in a more positive light. Much to the delight of the children, I was able to go swimming with them for the rest of the holiday."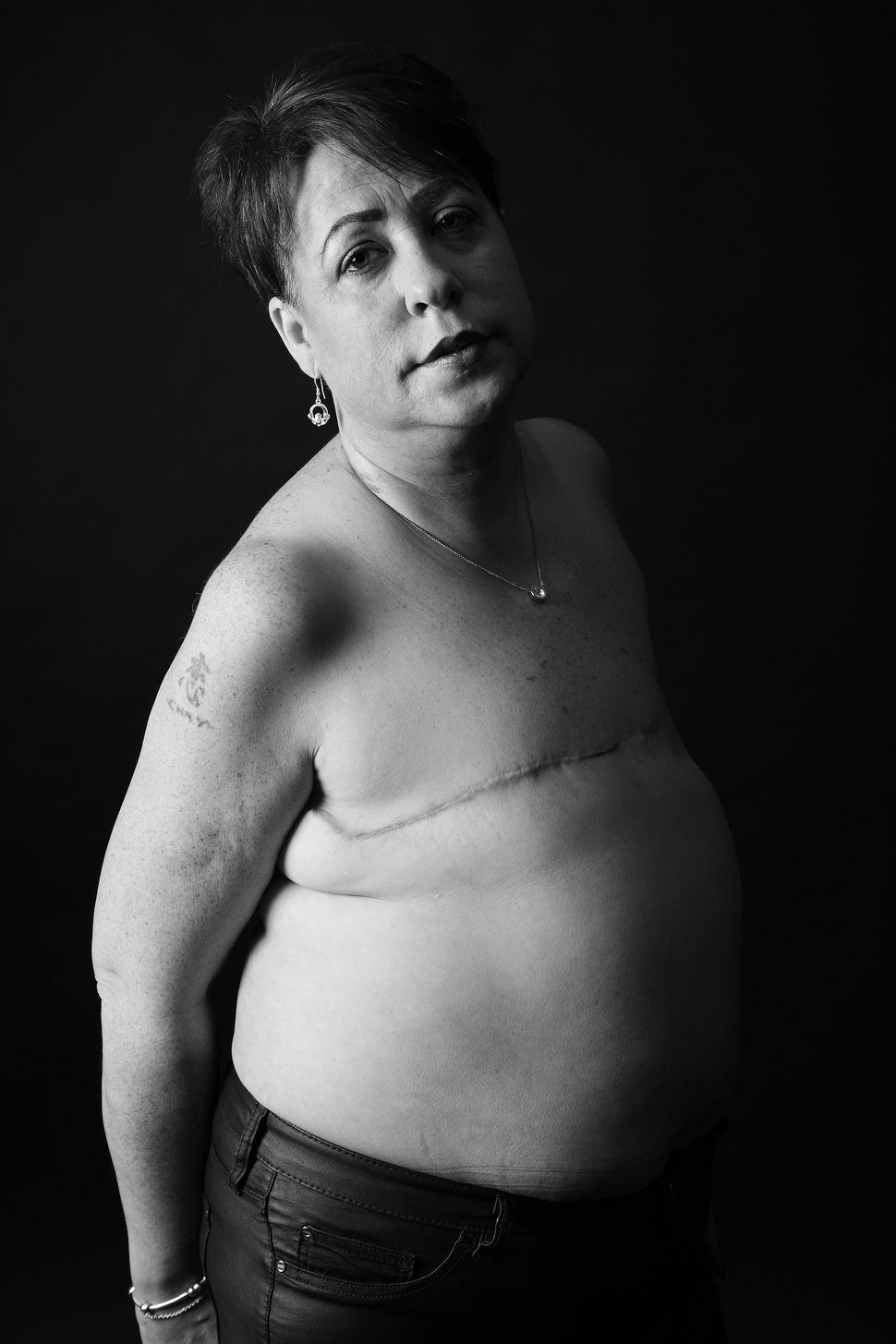 Fiona O'Donnell, 44, Northampton
"I feel so proud of the pictures. If I manage to save just one life having taken part, then I've achieved something."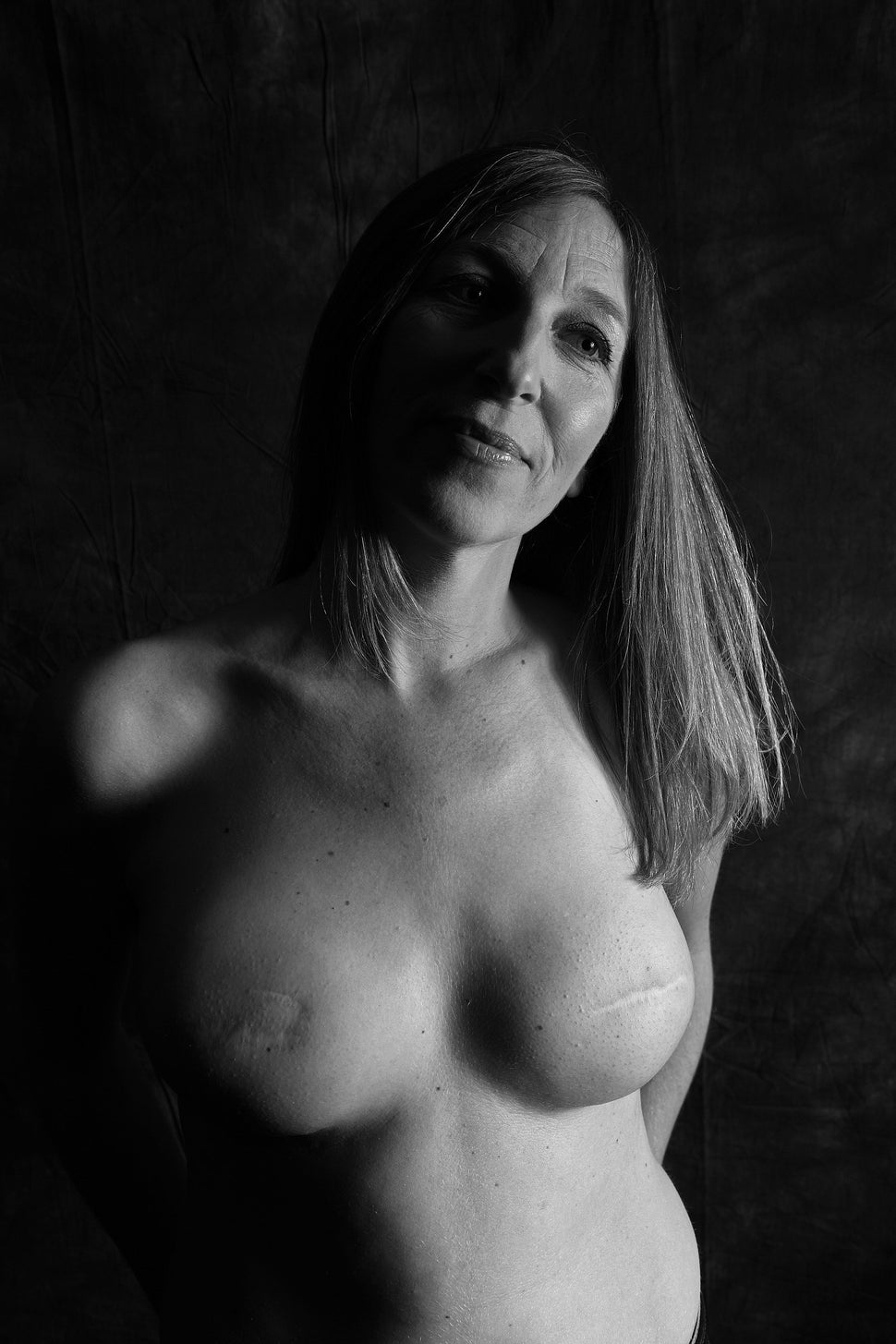 "I think we all want to feel useful and, whilst going through cancer was horrific for me and those closest to me, it feels so good when you're given the opportunity to do something positive with that experience."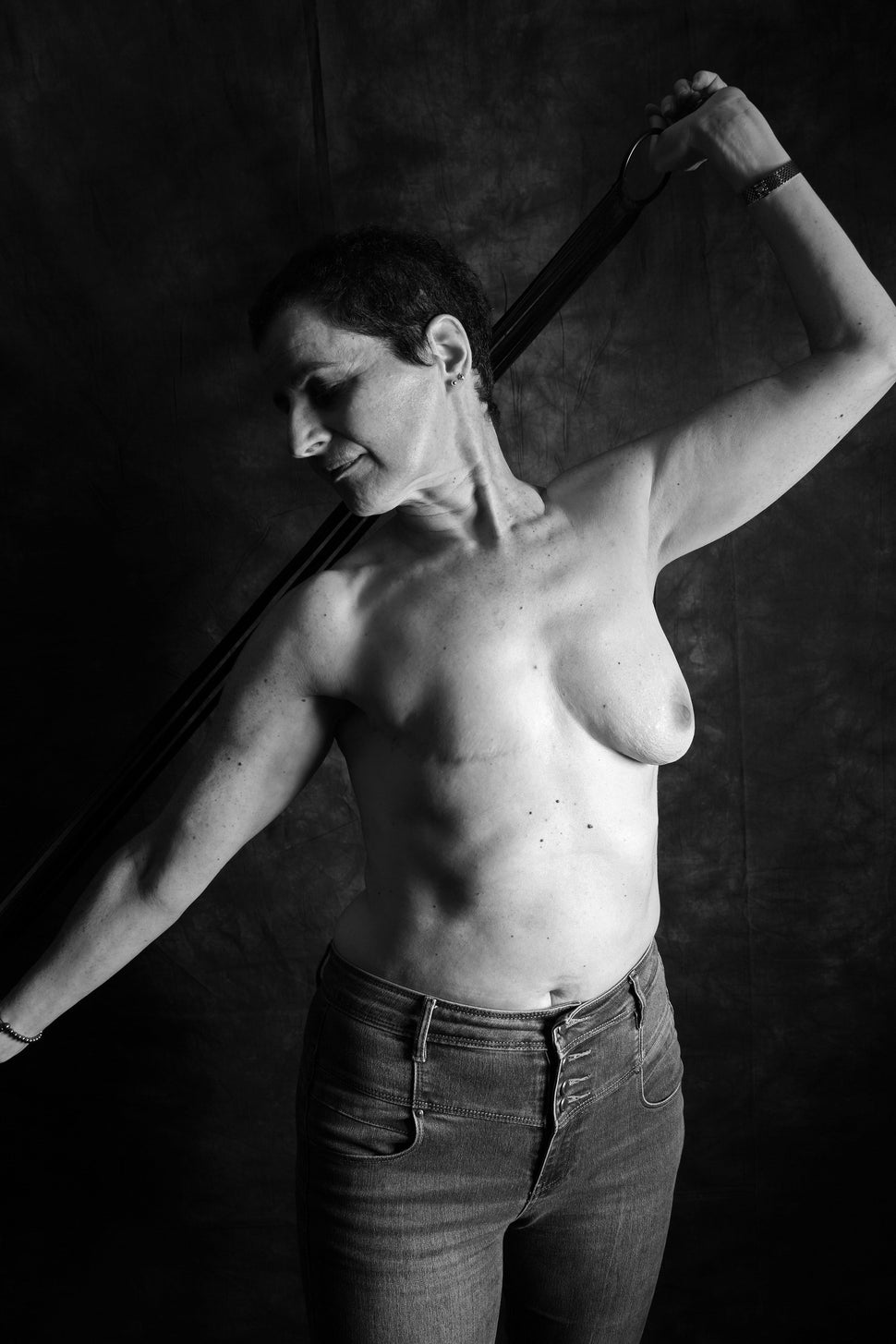 Deborah Williams, 53, Worcestershire
"By sharing my photos publicly I hope that awareness of breast cancer is raised and that no matter what scarring there is, we're still beautiful women. I felt empowered and thought to myself, 'this is not something to be afraid or ashamed of but something to celebrate!'"
Stand Up To Cancer's campaign will be fundraising throughout October. So far, it has funded research trials into developing drugs to stop cancer cells 'shape-shifting' and spreading, using a simple blood test to uncover individual cancer's weaknesses and target treatments, testing a new type of drug to see if it can stop breast cancer from coming back, and using Artificial Intelligence to analyse how advanced a cancer is.
Rachel Carr, head of Stand Up To Cancer, said: "We're honoured to share this incredible project showing truly inspirational women. And we're grateful to all of them for being part of it. Ami's powerful images perfectly capture their strength and defiance.
"We've made amazing progress against cancer over the past few decades, but we know that one in two people in the UK will receive a cancer diagnosis in their lifetime, so we can't afford to slow down.
"We hope these images will inspire the nation to join the rebellion and help fund our ground-breaking research so that we can help save more lives, faster."
If you or someone close to you has been affected by cancer and you've got questions, you can call Cancer Research UK's nurses for free on 0808 800 4040, open Monday to Friday, 9am to 5pm.
Related