In a bid to avoid last year's hiccup (when Louisa Johnson's 'Forever Young' barely bothered the UK top 10), Simon Cowell is pulling out all the stops to try and ensure this year's 'X Factor' winner's single is a hit.
Matt Terry has now released 'When Christmas Comes Around', the first original song to serve as a winner's single since Shayne Ward's 'That's My Goal' back in 2005.
Not only is it a festive tune, which should surely help boost sales this festive season, it doesn't hurt that it was co-penned by Ed Sheeran, either.
The track is now one of several contenders for this year's Christmas top spot, which will be revealed on 23 December, but he has competition from a few other big names if he wants to be the first 'X Factor' act to claim the accolade since Ben Haenow.
Here are just some of the other artists in the running…
Cruz Beckham
Kicking off our list of *ahem* artists who could bag this year's Christmas number one is David and Victoria's son, Cruz Beckham, who is making his debut as a recording star over the festive season.
After teaming up with Scooter Braun, the man responsible for little-known underground star Justin Bieber's success, Cruz has unveiled 'If Every Day Was Christmas', a charity single in support of Global's 'Make Some Noise'.
The 11-year-old's move into music hasn't sat well with everyone, but the track is cute enough that we can imagine people downloading it in their droves.
The Christmas number one spot is usually occupied by an emotional choir or a power ballad sung by someone the nation has seen go on a "journey", so this collaboration with Diplo might seem like a bit of a curveball.
But given that they've also roped in R City, Selah Sue and man of the moment Craig David, we could imagine this track defying everyone's expectations and clinching the top spot, particularly as its release date is so close to Christmas.
Similarly, a song written specifically to accompany a film about a BDSM-infused relationship mightn't exactly scream "deck the halls", but cast your mind back to Ellie Goulding's 'Love Me Like You Do' back in 2014, and it's safe to assume that 'I Don't Wanna Live Forever' is probably going to be a mahoosive hit.
Could the addition of Zayn be what Taylor Swift needs to rack up her first UK number one? Watch this space.
Little Mix
Listen, we're big fans of 'Shout Out To My Ex' here at HuffPost HQ, but new single 'Touch' is a proper jam.
The group performed it live for the first time during an appearance at 'The X Factor' final - not exactly Lady Gaga's "dive bar" tour, is it? - meaning millions of people saw them strutting their stuff. We'd love it if Little Mix followed their girl band predecessors Spice Girls and Girls Aloud by snatching that Christmas number one spot off the back of their performance.
Louis Tomlinson
The same 'X Factor' final also saw former One Direction singer Louis Tomlinson debuting his first solo single, 'Just Hold On!, a collaboration with house musician Steve Aoki.
His 1D bandmates both made the top 10 with their own debut offerings away from the boyband, but we'll have to wait and see whether Louis can match the success of Zayn Malik with his track.
In the past, Mariah has done her darndest to try and keep her festive hit 'All I Want For Christmas Is You' fresh. In 2009, she gave it a dance mix. A year later, she released the 'Extra Festive' remix, featuring what Wikipedia dubbed "softer bell ringing and stronger drumming". The following Christmas, she even teamed up with Justin Bieber for the 'SuperFestive!' version, which appeared on his festive album, 'Under The Mistletoe'.
In the age of streaming, though, all Mariah needs to do is sit back, sip on a snowball and wait for those royalties to roll in. It's already reached number six in the UK singles chart without promo - and with her new E! reality series making headlines, could it give her the push needed to get her the coveted title?
Clean Bandit
Know what, though? That Clean Bandit tune has been number one for five weeks already - and the hype around it doesn't look to be dying down. We certainly wouldn't be mad if they managed to hold onto the top spot over Christmas.
The Christmas number one will be revealed on Friday, 23 December.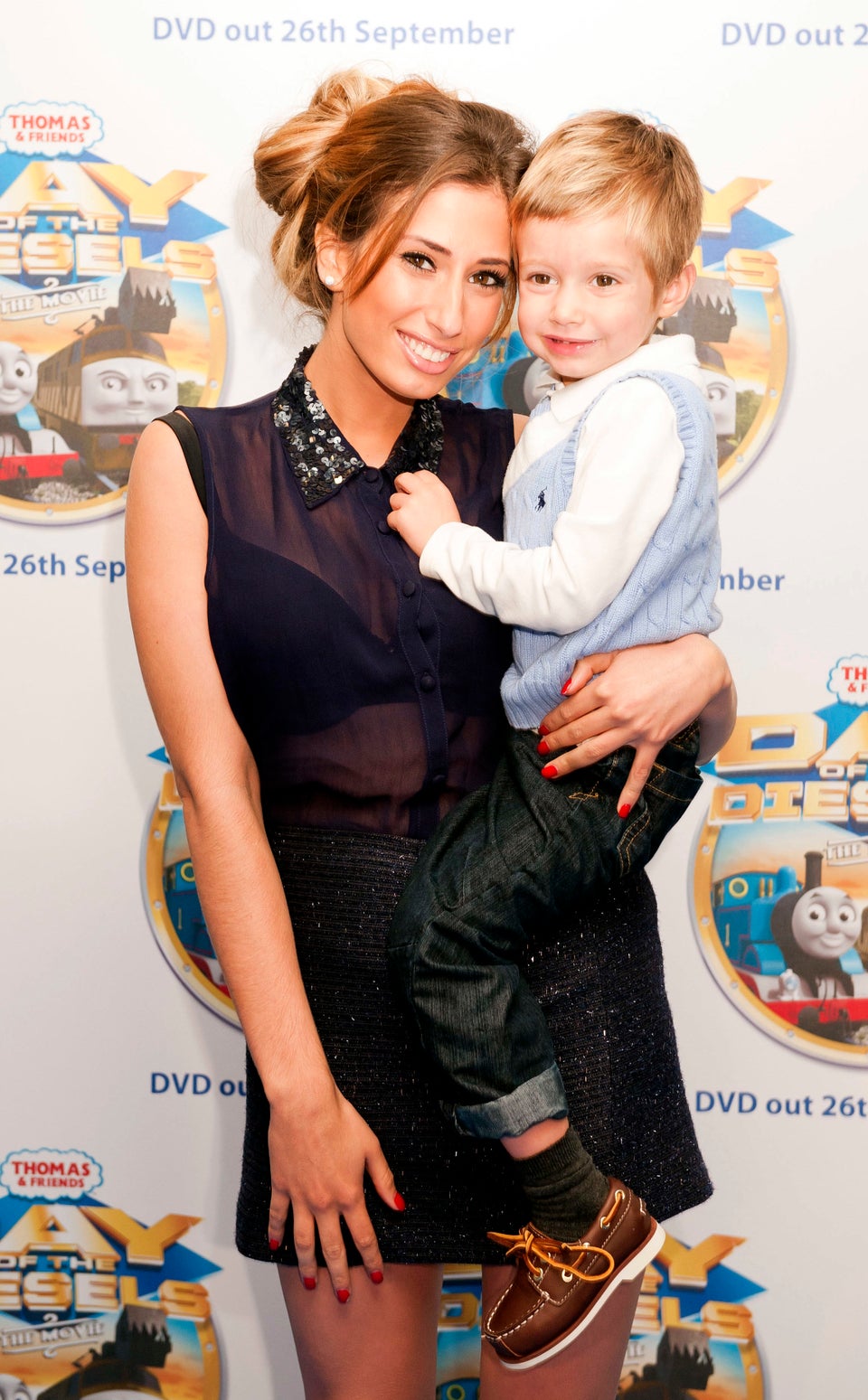 'X Factor': Where Are They Now?