Theresa May is refusing to give MPs a chance to reform Northern Ireland's strict abortion laws, amid warnings from the DUP that she needs their backing for Brexit.
The Prime Minister is under pressure from senior ministers to look again at the issue after Ireland voted overwhelmingly this weekend to end its constitutional ban on terminations.
But as a senior DUP figure said May would "regret" any move to liberalise the law, No 10 made clear on Tuesday that the Prime Minister saw abortion as a matter to be decided in Belfast and not Westminster.
May's government has been propped up by the Democratic Unionist Party's 10 MPs since she lost the Tory majority in the 2017 general election.
DUP chairman Lord Morrow said that there would be "consequences" if the PM caved in to demands for reform, while Northern Ireland Assembly member Jim Wells warned "there are three crucial votes on Brexit coming up and the Tories need the DUP on board to get them through".
Asked if the Government would consider allowing MPs a Commons vote on a possible referendum in the province, the Prime Minister's official spokesman insisted it was a 'devolved' issue to be decided by the Northern Ireland's government.
"That issue would be for the people of Northern Ireland and would need to be decided by a functioning executive," he said. "We are of the view that this is a devolved matter."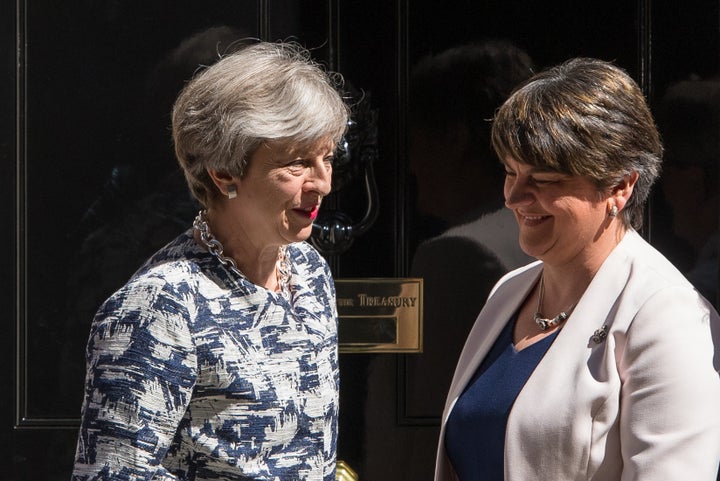 Campaigners point out that the Northern Ireland Executive has been suspended for 18 months and they argue that it is up to Westminster to act to give women in the province the same rights as those in the rest of the UK.
More than 140 MPs are backing plans by Labour MP Stella Creasy to amend a forthcoming domestic violence bill to align Northern Ireland with British law.
Commons Leader Andrea Leadsom is latest senior minister understood to be in favour of reform, along with International Development Secretary Penny Mordaunt and Skills Minister Anne Milton.
The PM's spokesman said the practice of holding free votes on abortion at Westminster remained unchanged, but he suggested that would not be relevant for a devolved issue.
Story continues below poll...
"Where Westminster has had votes in relation to this in the past, there has been a free vote. But I'm not going to comment on hypothetical amendments."
He added that while the PM had made clear the Irish referendum was "an impressive show of democracy" it was "important to recognise that the people of Northern Ireland are entitled to their own process, which is run by locally-elected politicians".
"Our focus is restoring a democratically-accountable devolved government in Northern Ireland so that locally-accountable politicians can make decisions on behalf of the public they represent."
DUP MLA Jim Wells told the Belfast Newsletter that it was unlikely the PM would jeopardise her confidence and supply arrangement with the DUP.
"I think if Theresa May was going to pick a battleground against the DUP it wouldn't be this one," he said.
"The government requires the DUP votes when it comes to getting Brexit through. There have been 54 votes on Brexit over the past year and 49 of them have been won by 10 or fewer votes, so it indicates our DUP MPs are playing an absolutely critical role in delivering the will of the people.
"I'd be fairly confident the prime minister won't want to touch this particular issue at the minute."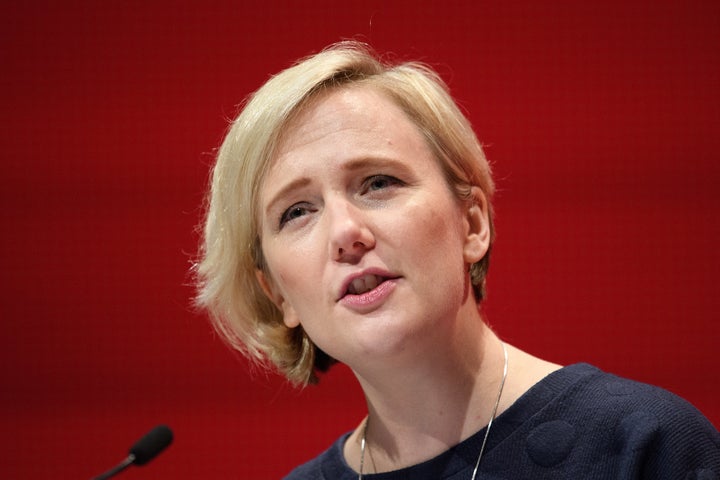 Lord Morrow told the Belfast paper that he didn't think May would risk harming relations with the party.
"If she allowed the Tory party to have a free vote on this then she would have to accept the consequences.
"I think it is something she would regret. But it is not something I think she has any intention of doing. Why would she risk losing the support of the DUP? She would not be foolish enough to do that."
A DUP spokesperson said: "The areas covered by the confidence and supply agreement are detailed in the document agreed between the DUP and Conservative Party in 2017.
"The Conservative Party does not apply any whip on votes relating to the issue of abortion. The DUP is a pro-life party and we will continue to articulate that position."
Labour's Shadow Attorney General Shami Chakrabarti has said that the issue is a "test" of May's own "feminism".
Pressed on the point, No.10 said that the PM's record on the gender pay gap, modern slavery and other issues stood for itself.
A source told the Evening Standard: "Mrs Leadsom is very supportive of the calls for Northern Ireland to be brought in line with the rest of the UK and thinks it demonstrates why it's crucial for the Northern Irish executive to reach a deal as soon as possible so they can address the issue."