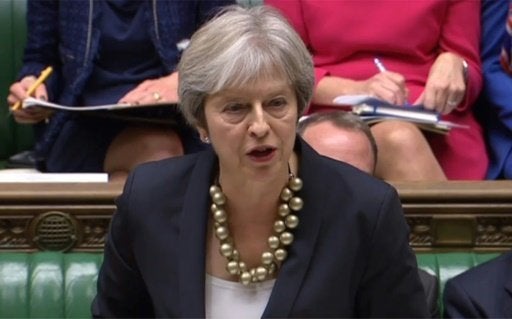 Theresa May has been accused of putting her fear of being toppled by Tory Brexiteers above tackling acid and knife attacks after a key Commons vote on crime-fighting legislation was shelved.
The Offensive Weapons Bill, which contains tougher new sentences for violent crime, had been due complete its remaining stages on Monday night.
But it was withdrawn at the last minute amid worries that several of her backbenchers would rebel against the government.
Nearly 50 Brexiteers and pro-shooting MPs – including two DUP MPs – had earlier backed an amendment to block a proposed ban on high-powered rifles.
Late on Monday, it emerged that the bill was being pulled and would be rescheduled after next week's Budget.
Government sources suggested the shift was due to a crowded Parliamentary timetable caused by urgent questions, but Labour swiftly expressed dismay that the legislation had again been shelved.
The plans had already been delayed by a week for similar reasons, and amid scepticism that May didn't want to do anything to upset Brexiteers in her party during sensitive talks with Brussels.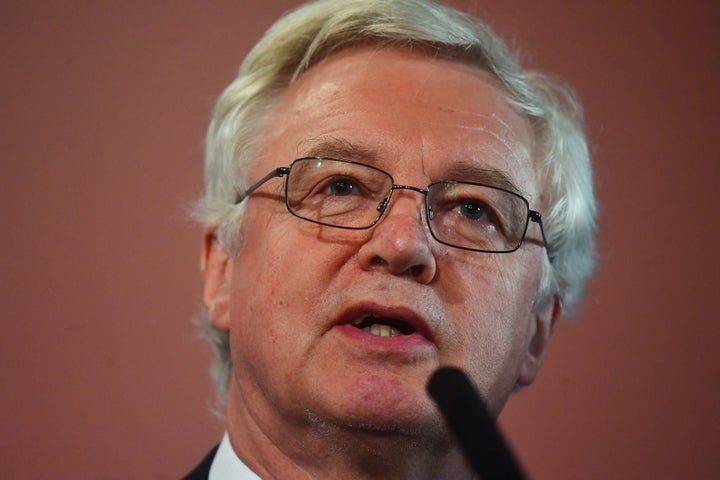 Labour MP Neil Coyle told HuffPost UK: "May has twice dumped legislation to tackle acid and knife attacks.
"Her government is more scared of its own backbenchers and their threats to the prime minister than they are willing to stand up for the vast majority who want more measures to reduce violent crime."
His party colleague Tulip Siddiq said she worked for weeks going through the bill's committee line-by-line.
The MP, a member of the anti-Brexit Best for Britain campaign, added: "These ongoing delays caused by the government's paralysis risk putting fear of Theresa May's own pro-Brexit back benchers ahead of the fight against acid and knife attacks.
"If it's all about timetabling then why wasn't this rescheduled for Tuesday or Wednesday this week? This Tory government is a shambles."
The legislation seeks to outlaw .50 calibre sniper weapons, which are so high-powered that they can kill from more than a mile away, because police fear terrorists getting hold of them on the black market.
Earlier this year, Tory veteran Geoffrey Clifton-Brown argued the weapons were too heavy to be used for criminal purposes and banning them would be disproportionate and discriminate against law-abiding, licensed gun owners.
Shadow Policing Minister Louise Haigh said: "For the second week running, legislation intended to respond to the surge in violent crime has been pulled thanks to Tory shambles over Brexit.
"This is symptomatic of a Tory government that is in chaos and unable to govern in the national interest."
The move came as May also sidestepped another Tory rebellion by pledging to make the UK's proposals for the Irish border after Brexit legally binding, claiming it would render the EU's own plan unnecessary.
Haigh seized on the fact that former Brexit secretary David Davis and Brexiteer backbencher Jacob Rees-Mogg had joined the firearms rebellion.
"If you think that hijacking an important firearms debate for a proxy row over Brexit is acceptable, you're not fit for public office," she tweeted.
Shadow Communities Secretary Andrew Gwynne was similarly scathing.
Tory sources hit back that there was a mix of Brexiteers and Remain-supporting MPs who had signed the amendment, proving it was more about the issue of firearms rather than the EU.
Labour Brexiteer Kate Hoey tweeted: "Nothing to do with Brexit. Numerous Remain supporters have signed probing amendment."
Without Labour support, the rebel amendment had no chance of success but the suspicion is party whips are keen to avoid any discontent before the Budget.
Earlier, during her Commons statement on Brexit, May claimed that there had been a "substantial shift" in the EU's willingness to engage with her ideas on the problem of the Irish border.
Lead rebel Steve Baker withdrew his own amendment on the Northern Ireland border issue on Monday night.