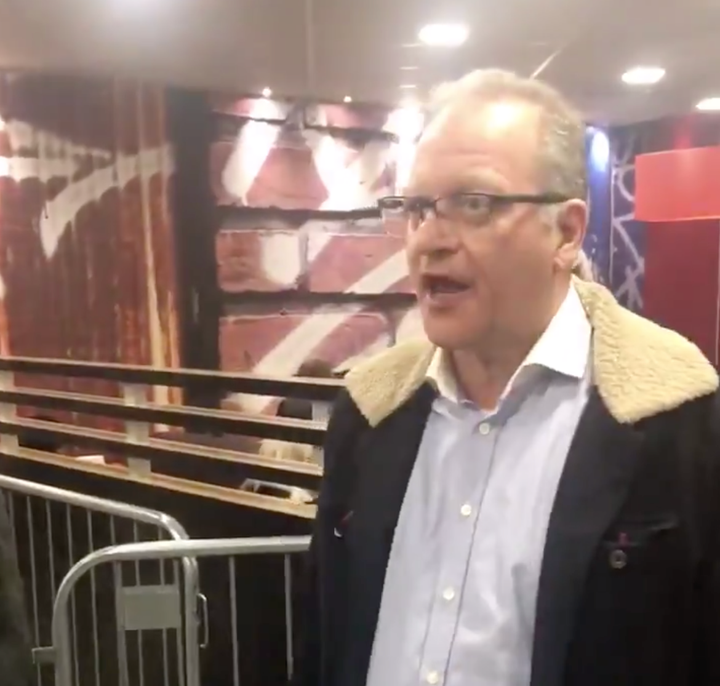 A fast food restaurant has condemned footage of a man hurling racist, xenophobic and sexist abuse in one of its London branches.
The video is being widely circulated across social media and sees a white male pacing inside McDonald's on Brixton Road, south-west London, complaining about the establishment being run by "bloody immigrants".
He goes on to berate customers as "weak feminists", declaring "that's why the country is f****d, England is f****d. Feminists and immigrants."
It was tweeted on Friday night at around 10pm by Alex Parvenu, who tagged Lambeth Council, the police and various MPs, writing: "A guy ranting about immigrants, feminists & white males creating civilisation. Can we find out who he is? Dude was being pretty misogynistic & racist."
"The world is built by white men. You don't like it, do you?", the culprit asked asked Parvenu - a black male, who he referred to as "bruv".
The clip has been viewed almost 100K times since it was uploaded.
The man continued to verbally abuse staff and customers until he is escorted from the premises by an employee.
A McDonald's UK spokesperson told HuffPost UK: "We can confirm an incident took place in our Brixton restaurant at around 8.30pm.
"After being abusive to staff, the customer was asked to leave the restaurant and after continuing to be abusive was escorted out by another member of staff. We are supporting our team who were working at the time."
The spokesperson added: "Behaviour like that is not condoned in our restaurants".
The Metropolitan Police is aware of the incident and confirmed that Lambeth officers are currently investigating the matter, we can reveal.
"Police have received a report of a public order offence inside a fast food restaurant at Brixton Road at 2200hrs on Friday, 11 January," a spokesperson confirmed.
"A male within the venue was verbally abusive toward people using abusive language and making racial slurs."
Efforts are being made to identify the male and no arrests have been made, so far.