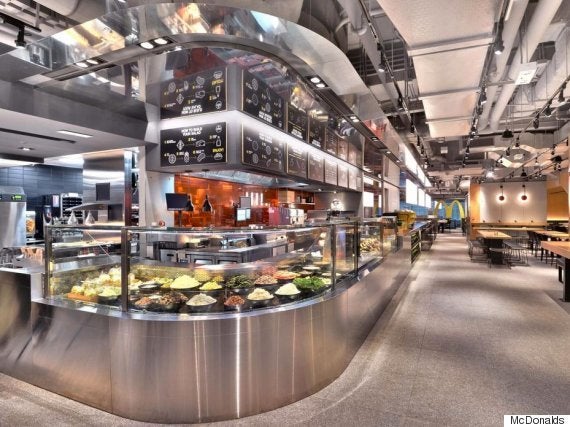 McDonald's has unveiled its new-look restaurant and we have to admit, we're rather impressed.
Sleek stainless steel surfaces replace the drab interiors of the past and Ronald McDonald is nowhere to be seen.
The first of the new restaurants, branded McDonald's Next, has just opened in Hong Kong.
Staff have been trained to provide customers with table service and have been given fancy new uniforms too.
McDonald's Next will still offer the company's classic fast food meals, but customers can also choose from fresh ingredients at the brand new salad bar.
The salad bar consists of 19 different salad ingredients including two choices of salad base greens, two kinds of cheese, three sauce flavours and the choice of couscous or quinoa.

The Hong Kong restaurant also features touch screens, a digital wall with information about food and phone charging stations.
According to The Independent, a spokesperson from the fast food chain has described McDonald's Next as "a milestone of McDonald's evolution to a modern and progressive burger company".
Related