People in the UK are more frequently using illegal drugs to "enhance sexual experiences" than those in the US, Australia, Canada and the rest of Europe.
Combining drugs with sex is now common practice among Brits, according to the Global Drug Survey of roughly 22,000 people – with MDMA, cocaine, cannabis and alcohol the most popular drugs of choice.
The findings, from the largest study to date to investigate the relationships between sex and drugs, also lays to rest common misconceptions about the LGBTQ+ community being the most regular users of drugs in the bedroom.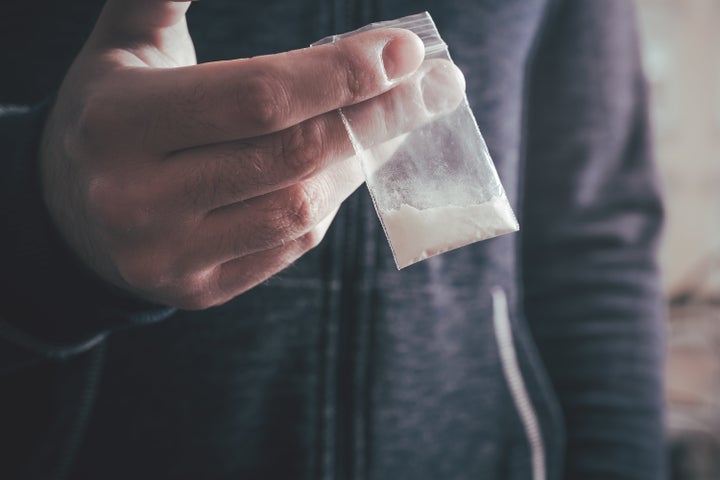 Dr Will Lawn, lead author of the study, said: "While using drugs in combination with and to specifically enhance the sexual experience tends to be associated with gay and bisexual men, we found that in our sample, men and women of all sexual orientations engaged in this behaviour."
But Lawn did caveat this by saying there were differences in the usage between heterosexual and homosexual sexual partners.
Respondents took part in an online survey that asked them about whether they used drugs to specifically enhance their sexual experience, and how these drugs affect the sexual experience.
The study found alcohol, cannabis, MDMA and cocaine were most commonly used, while GHB/GBL and MDMA were rated most favourably.
Respondents said that taking MDMA increased "emotionality and intimacy" the most, while GHB/GBL increased "sexual desire" the most.
Drugs typically considered as 'chemsex' drugs – methamphetamine, mephedrone and GHB/GBL – were more commonly used by gay and bisexual men in combination with sex.
Although the findings suggested usage was high, the team of researchers warned that the sample is probably overestimating prevalence, because the survey was self-selecting. However they did say that the learnings around usage across all communities should inform messaging about safety and drug use as well as harm reduction messages.
"Harm reduction messages relating to substance-linked sex in general should... not only be targeted towards gay and bisexual men, as they are relevant to all groups," says Lawn.
Senior author Professor Adam Winstock, founder and director of the Global Drug Survey added: " Previous studies have rarely compared men and women, and people of different sexual orientations.
"Furthermore, by appreciating how different drugs affect sex we can tailor our harm reduction messages. These pragmatic messages can save lives."