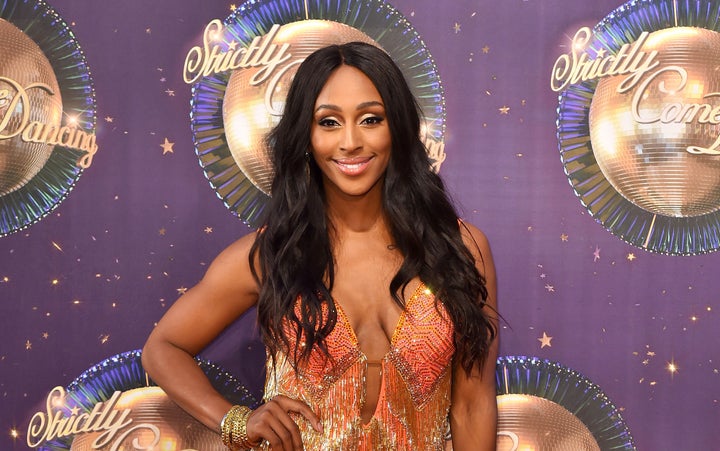 Strictly Come Dancing is unequivocally the most joyous show on TV. The costumes, the live band, Claudia Winkleman's dad jokes, the excessive use of sequins - not to mention the show-stopping routines - have all helped the show earn its place in the nation's heart.
However, there is something that has left an increasingly bad taste in this Strictly superfan's mouth over the past few weeks and that's the media's treatment of Alexandra Burke.
The former X Factor champ was an early favourite to win the series having wowed the judges and viewers at home with her skill and enthusiasm as a dancer, but things have changed in recent weeks. Her fall down the bookies' odds and appearances in the dance-off seem to have coincided with a barrage of negative headlines about her.
Alexandra has faced many accusations of diva behaviour, feuds with co-stars, fall outs with her dance partner and furious backstage meltdowns, to the point where it has begun to feel like there is an ugly agenda against her.
It may seem trivial to be picking apart stories about a light entertainment show, but we must consider the wider narratives such headlines are contributing to - specifically in the way we write and speak about women of colour. Much of the coverage around Alexandra sees her painted as aggressive, disagreeable and difficult to get on with, and play into larger unacceptable but prevalent stereotypes black women often face.
Danielle Dash penned a blog on the topic of misogynoir in relation to X Factor contestant Gifty Louise for HuffPost last year, and it is clear to see the parallels between how she and Alexandra have both been talked about.
As Danielle explains: "The problem is the British public have been programmed to only recognise two emotions in black people, black women especially; anger and joy…
"The Angry Black Woman is a stereotype and a trope often used to depict black women, it exists alongside The Strong Black Woman or The Sassy Black Woman as boxes black women are placed in to stop us from being seen as full human beings."
And when you look at these headlines, you can see how people's' perception of Alexandra as a human being could have been limited. Interestingly, when she has shown her vulnerable side, she has seen herself accused of 'fake crying' or doing it to get votes.
Now, regardless of what prompted each of these emotional responses, some people seem to be forgetting that this is a daughter who is grieving for her mother. A daughter that lost her mother in the week the series launched, but vowed to carry on to honour her memory. So whether she sheds a small tear or turns into a complete hysterical mess of a Saturday night, I think she's earned that right to cry or be upset. If we can (rightly) celebrate Ore Oduba's tears of joy last year, we shouldn't be vilifying Alexandra for displaying her emotions, and let it stand in the way of her going as far as she possibly can in the competition.
No other of this year's Strictly contestants seem to have faced such scrutiny either, and while her link to The X Factor always meant she was going to generate more press interest than some of her lesser-known co-stars, it is intriguing to note negative headlines have appeared while she has also been limiting the press's access to her.
Alexandra has only taken part in a few interviews with the media due to her mother's death, and didn't appear at the show's press launch in September, not wanting to face questions about the topic.
This sends out a pretty clear message that Alexandra is fragile and needs to be treated with care and respect - something which seems to be have been disregarded by certain outlets in pursuit of a juicy story.
A lot of these have placed focus on her so-called 'tense' relationship with dance partner Gorka Marquez, but when HuffPost was one of the few publications to speak to the pair last month, it was clear to see there was no feud there. Sat there chatting to them, they appeared to be best of friends, laughing and joking, and taking the mickey out of one another. Of course, celebrities are sometimes very good at making journalists see what they want them to, but having also spotted the pair backstage during rehearsals when they were not surrounded by press, PRs or production members, this chemistry was in fact even more apparent, and it's a shame this side of things is never reported.
"We got really upset about that as it came from the Pride of Britain and we shared something from the training room when we were having a joke and a laugh and they took it out of context. Then it's like, 'I'm never letting you in again'," she said. "It was really sad, because it made me look like a horrible person. I'm telling you, every single [report] isn't true. It's laughable."
This is something that she has been forced to echo again, as more claims about their partnership have hit the papers.
I guess the only way we can ensure we change that is by picking up the phone and voting this weekend, and showing her the support she actually deserves.