"Stupid" and over-cautious guidance from national health chiefs who "frankly don't know much about cannabis" is leaving GPs without the support they need to prescribe the drug, a consultant has warned.
Desperate families of epileptic kids in the UK are paying thousands of pounds a month for medical cannabis because the NHS is cautious about handing it out.
But the problem isn't just doctors' reluctance. Foggy guidelines, a lack of experience and what some fear are financial interests could all be keeping the drug from those who say they need it most.
Meanwhile, there are fears that sufferers are being driven to buy unlicensed or dangerous drugs on the black market.
"We have used all our savings and we are now having to fundraise to pay for the oil," one mother told HuffPost UK.
Another said: "Having a child with a disability is very difficult and we have to fight for them every day. Then when families find a product that alleviates their child's symptoms, they are not able to access it."
When legislation was introduced last year making it possible for people to legally access medical cannabis, campaigners and families were given fresh hope.
But the numbers of patients actually getting their hands on it are very low as figures show just 18 NHS prescriptions have been issued for unlicensed cannabis medicines since the Government legalised such products a year ago.
Many families and those fighting for greater access to cannabis as a medicine have been further frustrated by guidelines published this week by the National Institute for Health and Care Excellence (NICE), which they have described as "disappointing" and "restrictive."
NICE, the drugs advisory body, looked at cannabis products for several conditions and issued guidelines. Two cannabis-based medicines to treat epilepsy and MS – Epidyolex and Sativex – have been approved for use by the NHS in England.
Campaigners say the guidance doesn't take into consideration cannabis medicine derived from the whole plant extract, which they say benefits more patients.
And they have been angered by NICE guidance saying there is not enough evidence for cannabis medicine to treat chronic pain, and recommending it should not be offered except as as part of a clinical trial.
So why are so many medical specialists still reluctant to prescribe cannabis medicine more than a year since the new legislation?
HuffPost UK spoke to a number of doctors and experts and discovered many doctors are actually supportive of the idea of prescribing medical cannabis – but feel their hands are tied and they are constantly blocked.
Fear and stigma
One medic who knows all about the resistance to prescribing medical cannabis is Dr Dani Gordon. She treated thousands of patients with cannabis medicine in Canada and was one of the first doctors to prescribe it.
Dr Gordon, a specialist in cannabis medicine who qualified in the US and Canada, now lives in the UK and is involved in mentoring and training the first UK cannabis doctors as well as carrying out critical research and guest lecturing on the topic.
She told HuffPost UK the reasons why many UK doctors are reluctant to prescribe cannabis medicine are complicated, but that much of it stems from fear.
"We had the same thing in Canada when medical cannabis was first prescribed," she said. "When I first added it to my practice, I did not tell other people as I thought I might be judged. There was a stigma."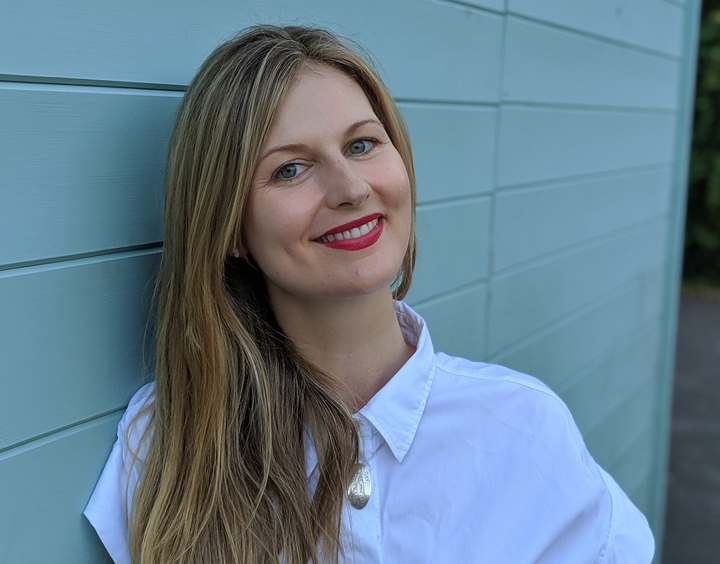 Health Canada took a neutral stance on cannabis as a medicine and developed a comprehensive document about it, meaning the ultimate decision on whether to prescribe was left to doctors.
But she believes the NICE guidelines have put UK doctors in a difficult position. "The NICE guidelines are basically saying: 'Don't prescribe it for chronic pain,' and this is really hampering UK physicians," she explained.
"They may only be guidelines but physicians train for 15 years – it is their livelihood. Going against the guidelines would be frowned upon.
"Physicians are scared and that's a big issue. They are scared about going against the guidelines, especially when they know nothing about cannabis medicine themselves."
Dr Gordon describes medical cannabis as "one of the most helpful tools in my toolbox" when it comes to the quality of life of patients.
She said: "Overwhelmingly, cannabis is probably the single most helpful quality of life medicine I have seen for many different types of chronic symptoms where other conventional drug therapies have failed.
"I have seen the difference it made to depression, chronic pain, anxiety, epilepsy, insomnia and auto-immune conditions and came across so many amazing stories."
Medical cannabis expert Prof Mike Barnes says there is a real "fear of the unknown" of a drug that was once viewed as dangerous. "Doctors are cautious and conservative and don't like the unknown," he said. "There are only a handful of doctors prescribing it, which is just ridiculous."
Prof Barnes also cites lack of knowledge about cannabis as a medicine among doctors as a factor. "Doctors are not educated about cannabis – but this is not a criticism as they have not been taught about it.
"We need more teaching initiatives about medical cannabis.
"As cannabis is an unlicensed medicine, a doctor has to take more responsibility and if something goes wrong, they can be sued. This is making doctors cautious, but cannabis is remarkably safe and the chances of something going wrong are very remote."
Guidelines and lack of evidence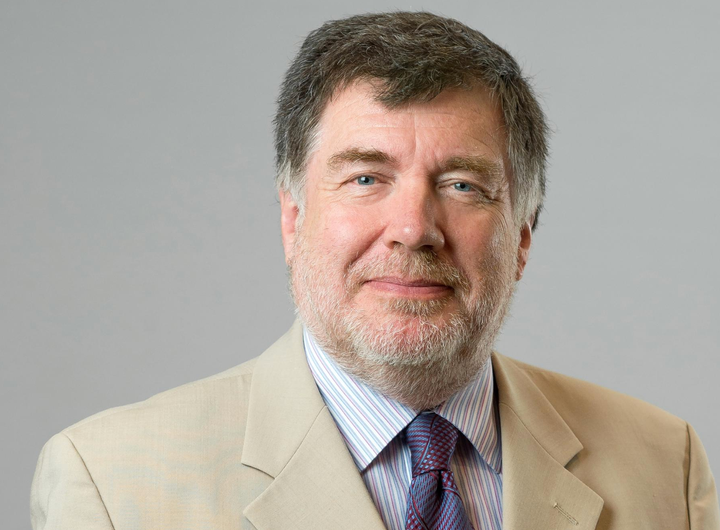 Prof Barnes, who is a consultant neurologist and rehabilitation physician in Newcastle, has slammed "appalling" guidelines for putting doctors off prescribing medical cannabis. "We have guidelines from the Royal College of Physicians and British Paediatric Neurologist Association and now the NICE guidelines which are all equally awful. They are produced by people who frankly don't know much about cannabis.
"NICE have dismissed anything about proper plant cannabis because they say there is not enough evidence which I fundamentally disagree with.
"The recent NICE guidelines do not reflect what clinicians across the world see when treating patients with chronic pain conditions. They also fail to recognise that medical cannabis is a quality of life medication, hugely beneficial for helping improve people's level of functioning."
Dr Sunil Arora, a consultant in anaesthetics and pain medicine, agrees. "The situation for clinicians is confusing," he said. "There is a distinct lack of clarity from our regulatory bodies about what is possible for doctors to do, how they can access medical cannabis education and what products are available to prescribe.
"My patients live with chronic pain every day and many have tried many other medications with side effects or without effectiveness. This medication is often their last resort. I want to be able to help them by exploring every treatment that's available to me."
While NICE guidance recommended two cannabis-based medicines to treat epilepsy and MS, campaigners say the recommendations were a missed opportunity as there is no positive recommendation that the NHS should allow prescribing for whole-plant medical cannabis.
NICE also states that people with chronic pain should not be prescribed drugs containing THC, the psychoactive ingredient in cannabis, and that CBD should not be offered to manage chronic pain in adults unless as part of a clinical trial.
"There was no evidence for the use of CBD alone either as a pure product or containing traces of THC," the guidelines state. "Therefore, the committee recommended that CBD should not be offered unless as part of a clinical trial."
One of the problems, says Prof Barnes, is the way conventional pharmaceutical-style drug trials are carried out with randomised double blind placebo controlled studies. This type of trial is not suitable for plant-based cannabis, he believes, as there are so many varying factors.
While there is a lot of evidence from other countries, Prof Barnes says there is an insistence for UK-based evidence. "NICE looked at over 19,000 cannabis and epilepsy studies and rejected them all apart from four." he told HuffPost UK. "They perceive there to be a lack of evidence. This is patently stupid and disgraceful.
"I think there is enough evidence to prescribe and learn as we go along. We do need more evidence on different doses, extracts and strains of cannabis. But we feel there is enough evidence to help people now.
"I think this insistence on more evidence will hold us back four or five years in the development of cannabis medicine.
"In the meantime, people will carry on experiencing chronic pain and children will continue to have epilepsy and suffer."
'GPs should be able to prescribe cannabis'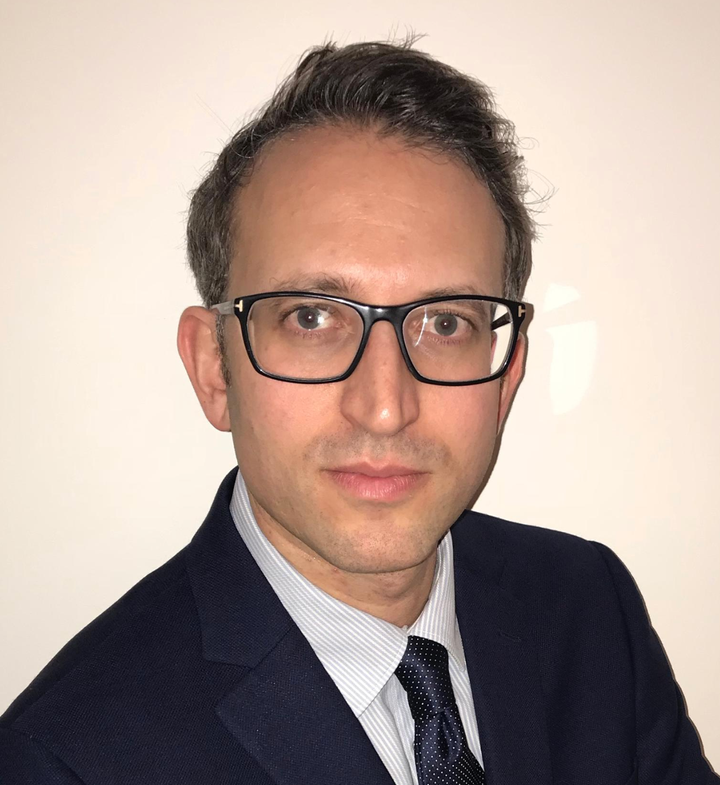 As a GP, Dr Leon Barron frequently encounters patients who have exhausted all other treatments and would love to see a full spectrum of medical cannabis products available through the NHS.
He also believes GPs should be allowed to prescribe medical cannabis, not just specialists.
Dr Barron, who works as a GP in Hertfordshire and around London, told HuffPost UK: "I think GPs are ideally placed to be the primary prescribers of medical cannabis.
"GPs are being left out of the conversation around medical cannabis – but we are the ones dealing with the bulk of queries from patients and are seeing a lot of complex conditions which are difficult to manage.
"When patients are in pain and have exhausted all other treatments, it can take eight months for them to be seen by a specialist. So it leads to them being prescribed stronger painkillers – including opioids. The UK has the fastest growing use of opioids."
Dr Barron developed an interest in medical cannabis after he says a relative in Israel experienced life changing results after using it. The relative had severe osteoporosis but, after being given cannabis oil by her doctors, says she saw a huge difference in her pain, mobility and ability to sleep, and managed to come off some of her other medications.
"We know cannabis is safe – particularly in comparison to opioids," Dr Barron said. "It is a very safe medicine, particularly if we know it is from a reputable source and is a high quality licensed cannabis product and you know what you are getting."
The GP fears if people can't access medical cannabis legitimately through the NHS, there is a risk they will turn to the black market. "A report recently found that 1.4m people in the UK said they were using cannabis for medical needs. The problem is many of them will be buying it from street corners and it is highly potent and they don't know what is in it."
Dr Barron says another reason some doctors will be reluctant to prescribe cannabis is because they feel "uncomfortable" that the campaign for it is patient-driven. "That does not sit comfortably with them," he said. "It is a shift in mindset for a doctor.
"But personally, I think when you are faced with an individual, there should be an emphasis on compassionate prescribing if it would be of benefit to them.
"It will be an extra tool in the toolbox for doctors when people are desperate and have tried everything else."
Dr Rebecca Moore, a consultant psychiatrist working in London in the private sector, is interested in cannabis and its treatment around trauma and PTSD. She uses it in her clinical practice frequently for patients with anxiety and says it has proved to be helpful.
"The evidence we have from patients who are already using cannabis for a whole variety of reasons is that, for many of them, it is life changing, particularly around pain," she said. "It can make a huge difference to their quality of life.
"Hopefully, there will be more data over the next few years and more trials showing it works and is a good choice for patients and prescribers."
What families think: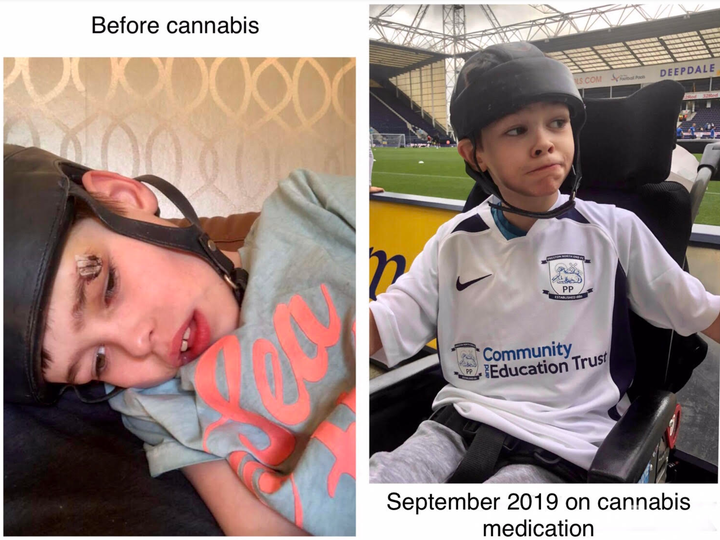 Joanne Griffiths says her son Ben was suffering up to 300 epileptic seizures a day. After trying him on medical cannabis, she claims, this fell to around six.
She told HuffPost UK how the family had tried everything else for Ben, who is now 10. In desperation, three years ago, they tried medical cannabis a friend had brought back from Canada.
"We were only giving Ben small amounts but it made such a difference," she said. Ben was taking CBD in 2017 then got access to whole plant from Canada in early 2018. He has had a private UK prescription since April.
Joanne, who lives in Preston, told Ben's neurologist, who she says was keen for the boy to be prescribed medical cannabis on the NHS and filled out all the application forms. But the hospital trust blocked it.
She feels many in the medical profession want their own evidence based in the UK before prescribing cannabis.
But she also believes there is a monetary element. "I believe there is a mercenary factor," she said, "as hospital trusts would get money for taking part in trials.
"But the whole plant cannabis medication could help children now who desperately need it."
Ilmarie Braun's severely epileptic four-year-old son Eddie has a private prescription for medical cannabis. She says she has seen a remarkable difference, adding they had support from their doctor – but were still turned down for medical cannabis on the NHS.
Ilmarie, who lives in Chester, told HuffPost UK Eddie had tried everything recommended by the NHS before they started him on CBD oil in January 2017.
At first, he responded well. But when that plateaued, they wanted to try medical cannabis containing THC (tetrahydrocannabinol).
"When they announced they were setting up a panel, our doctor applied," said Ilmarie.
"But the expert panel turned us down saying Eddie had not tried Epidyolex so he was put on this.
"It did help, but the side effects were very difficult to live with and he was still having a lot of seizures. It did not help him as much as we felt something with THC would."
The family took Eddie to Holland and got him a prescription for medical cannabis. Soon after, in May this year, a doctor in the UK agreed to see Eddie and gave him a private prescription for the medication.
Ilmarie said: "Eddie has not had any focal seizures since he has been on whole plant cannabis oil, and we have not needed to call an ambulance. He is finally sleeping through the night, which he has never done before, and he is happy and started school in September.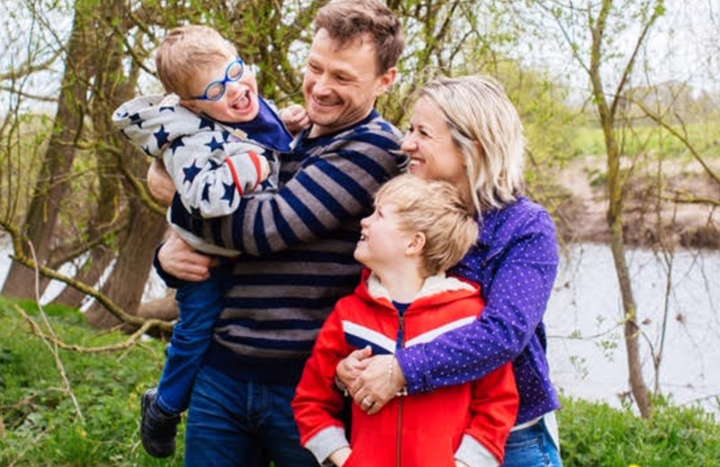 "We recognise this is not a cure and Eddie still has some seizures and has learning difficulties. He has a life-limiting condition and for us, it is about quality of life and making sure he can enjoy the time he has.
"Our experience with our doctor who has now retired was very positive. He wanted to prescribe cannabis for Eddie and did everything and even wrote letters to Holland. He applied to the expert panel and was turned down and even wrote an individual funding request to a committee which was also turned down.
"I think even when you have a doctor who is supportive like us, you are turned down higher up as it is about funding. When you have a doctor who isn't supportive, it is about a lack of education about cannabis as a medicine."
Eddie's family are paying about £1,000 a month and friends and family are supporting them through fundraising.
Ilmarie told HuffPost UK she was "devastated" by the NICE guidelines and says they will now have to continue focusing their efforts on fundraising. "Eddie is so good right now and we cannot allow that to change. We have to make sure he continues to get this medicine."
Karen Gray, who lives in Scotland, says her seven-year-old son Murray has gone from having up to 600 epileptic absences a day to being seizure-free for five months since the family went to Holland and obtained two cannabis oils for him.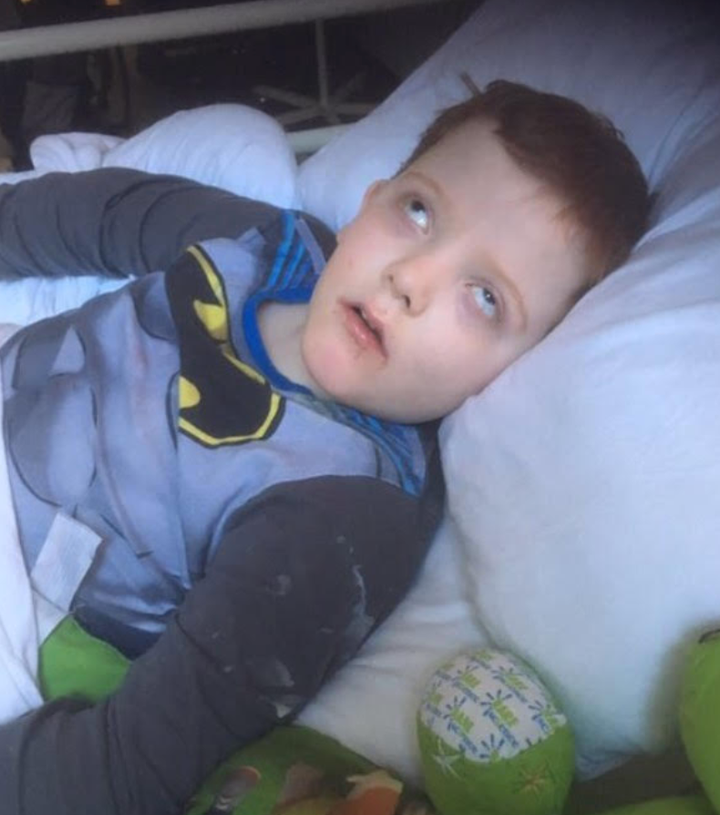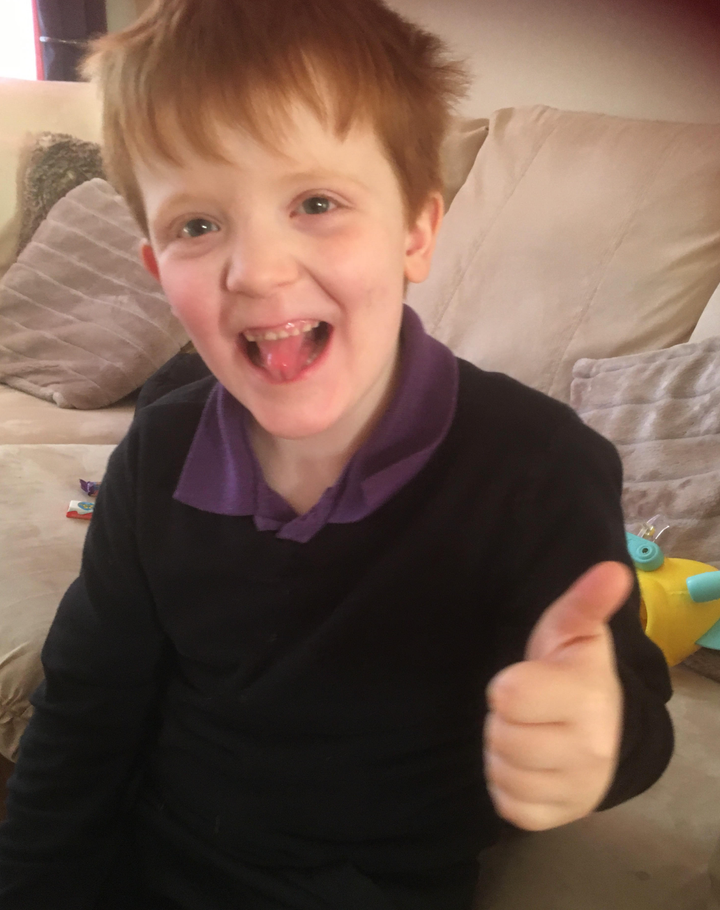 Karen says the family are now spending £1,300 a month on the oils which a Scottish importer is getting for them "practically at cost".
She said to HuffPost UK the NHS should prescribe Eddie the medicine to take the financial burden off the family. "We have used all our savings and we are now having to fundraise to pay for the oil," she told us.
"But Eddie's neurologist just won't prescribe it as there have not been trials in the UK.
"I think doctors are terrified to prescribe it as they fear they will get looked down on by their colleagues and peers. They don't want to be the first to prescribe it.
"But they give out trial cancer drugs every day. This is not any different. Cannabis is actually safer than a lot of other unlicensed medicine."
She added: "They even tried Murray on ketamine, the horse tranquiliser, and he had terrible side-effects. They were willing to try that but not whole plant cannabis which has caused him no side effects."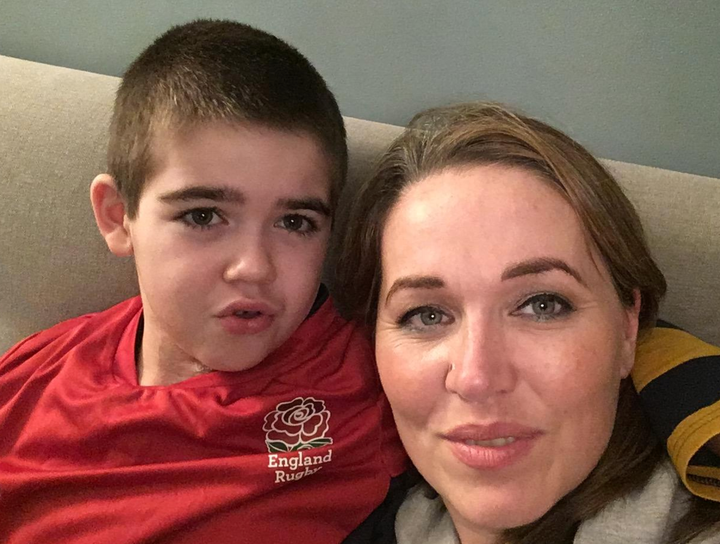 Hannah Deacon, who pleaded for the law to be changed to help her severely epileptic son Alfie Dingle and has been crusading for other families, says she is saddened and angry by the NICE guidance.
Alfie, now eight, was seizure-free for 11 months – but has now had a return of a few seizures. Hannah says she would like to try other strains of treatment.
She told HuffPost UK: "I don't think the problem with prescribing cannabis is necessarily with the doctors. I think many doctors on the ground are very interested in medical cannabis and excited about another medicine to help their patients.
"The issue is that NICE and senior clinicians just don't understand medical cannabis and are making recommendations which will prevent access for many people across the country."
She added: "Having a child with a disability is very difficult and we have to fight for them every day. Then when families find a product that alleviates their child's symptoms, they are not able to access it.
"As far as I am concerned, it is the persecution of the most vulnerable in our society."
NICE told HuffPost UK it had published recommendations on cannabis-based medicinal products but was unable to comment on individual cases.
GP Dr Leon Barron said the issue needed to be viewed by doctors on a more "human" basis.
"If I remove my doctor's 'hat'," he said, "if there is someone who is suffering themselves or has a loved one who is not responding well to conventional treatment, I would like to think they could try medical cannabis if they wished and nothing else has helped.
"I think sometimes doctors need to think about things on a more human and personal level."