While the majority of the country is scoffing turkey, across the UK men and women will be foregoing a traditional Christmas day in order to help others.
Despite what mass media will lead you to believe, Christmas isn't a merry time for all, with the homeless, isolated elderly people, patients in hospital and families relying on food banks among those who find the season difficult.
The nation's Christmas workers and volunteers provide a vital lifeline for these people and we think that's worth applauding. Ahead of the festive period, we spoke to some of these generous individuals to find out exactly what they'll be doing on 25 December.
From those who don't celebrate Christmas but realise it's a hard time for others, to people who've sacrificed celebrations with family to help those less fortunate, here are their stories.
Chelsea Winterbottom, staff nurse at Stepping Hill Hospital in Stockport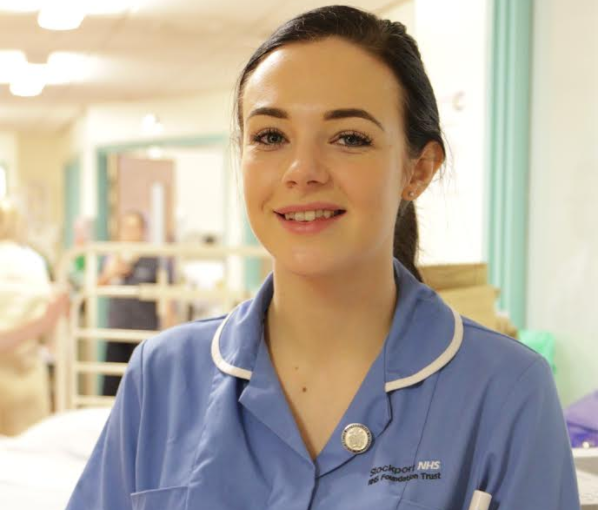 "I only qualified a few months ago and this will be my first Christmas Day working as a nurse. I'll be working the day shift from 7:15am to 3:15pm on my ward. This is a trauma and orthopaedics ward, so there will be patients staying there with conditions such as fractures of the hip, knee or shoulder, or muscle infections. I'll be giving them their medications and helping them with their eating, drinking and keeping clean.
"Many of those staying on the ward will be older patients and for a lot of them this will be the first Christmas they are spending away from home, which can be upsetting for them. They wouldn't want to spend their Christmas in hospital, so it's important that they see a friendly face, that we care for them and make everything as pleasant as we can. We'll make sure it's a nice, festive atmosphere.
"I volunteered to work on Christmas Day, as I just think it's important we're there for our patients during this time and I wanted to be part of that. I will be happy to be there for them. I'll be finished my mid- afternoon, so I'll be home later to see my mum and dad and have an evening Christmas Dinner."
Ann McLaughlin, volunteer at suicide prevention charity Samaritans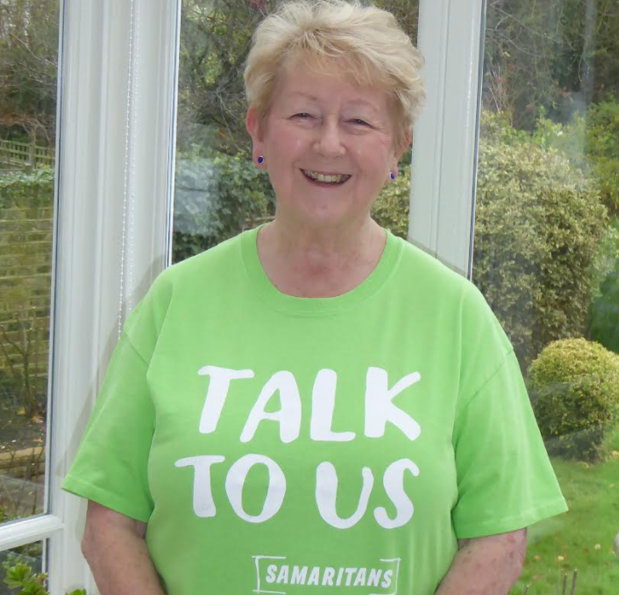 "I will be awake early so that I can have some breakfast before heading out to our Samaritans centre in Ealing, west London to join my shift partner Gill. We'll be there for anyone who needs someone to talk to, and listen to whatever they need to say. After our shift, we'll debrief to Anna, another volunteer, which is something we always do. We support callers and each other. Then we'll welcome colleagues coming onto the next shift. Finally, I'll return home to see how things are going in the kitchen. Fortunately my husband and daughter are well practised at producing a great meal.
"Christmas Day can be a very difficult time for many people, especially those living alone. From August onwards it seems to me, newspapers and TV promote 'happiness and joy', family parties and pictures of people having fun – as we know, this is not the case for everyone.
"Some don't have friends to share the celebration with or families who care about them. So, the possibility of talking to someone who will listen and not criticise, someone who will be there for them and not judge in any way during the phone call is brilliant.
"My shift on Christmas day is my contribution to our callers on an especially difficult day for them."
Imran Hameed, volunteer with community helpers Bearded Broz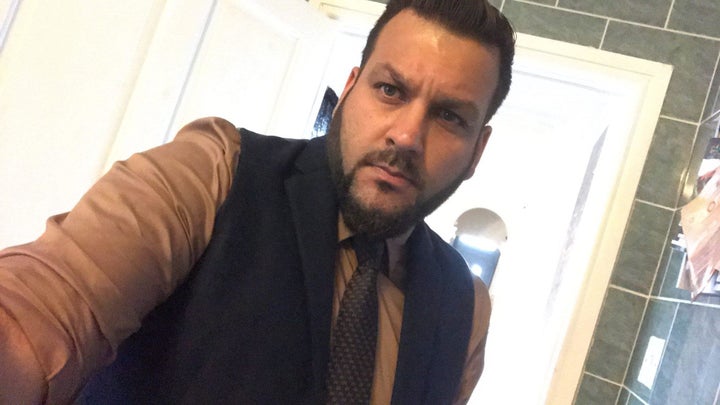 "On 25th December I'll be volunteering as a member of Bearded Broz - a community organisation run by members to better communities, by highlighting community issues that affect us all in some way or another.
"As part of the project I run the Salma Food Bank, which will operate during Christmas day and not be closed at all during the holiday period. This is important as it will give Bearded Broz the chance to look after others less fortunate during the festive period.
"As Muslims we believe that our neighbours have rights over us. We consider the West Midlands area as our neighbours. We will make sure that we handle each call on that day for food professionally and that each person that requires food will get food delivered to their doorsteps.
"Come rain or shine this Muslim organisation will operate to help who ever needs it. We feel blessed and humbled that we have had this opportunity to help others in need."
Hanna Brookes, sister on St John's Hospice inpatient unit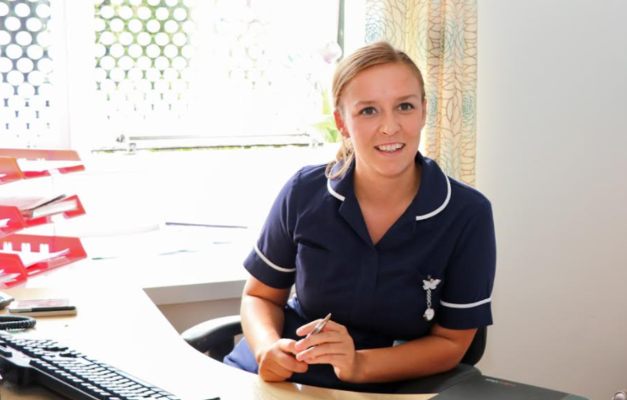 "I will be working the early shift 7am until 3pm on Christmas day at St John's Hospice on the inpatient unit delivering care to the patients spending their Christmas at the hospice. I will be ensuring they have their medication, helping serve up their Christmas breakfast and getting them washed and ready for their families visiting.
"My job will vary depending on the patients' conditions and needs, but we hope to give the patients and their families a great Christmas day.
"Staff know it may be some of the patients' last Christmas, so to be able to give them a day to remember is what makes it feel worthwhile. Some patients are at the hospice for symptom control meaning they can't be at home for Christmas, so it's nice to try and make it as special as possible for them.
"Not being able to spend Christmas at home with family and friends can at times be upsetting, but seeing patients grateful for the care you give, who need you, is really rewarding and that's why I enjoy working Christmas morning."
Lynda Frenkel, contact resolution officer with Merseyside Police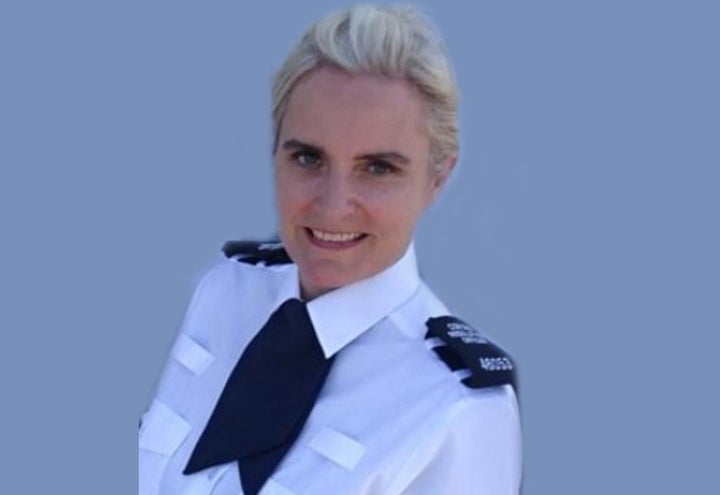 "I am working Christmas Day from 4pm until 12am. My role is contact resolution officer taking the 101 and 999 emergency calls from the public in the Merseyside area including the St Helens, Wirral, Liverpool and Southport areas.
"It is a very busy shift and primarily will include emergency calls of a 'violence', 'domestic' and 'concern for welfare' nature. My morning is spent with my family and my supervisors have accommodated this by ensuring I work the later shift.
"We will be celebrating whilst at work, despite the nature of the calls. We are able to wear a Christmas jumper and enjoy a buffet altogether.
"Working Christmas day helps me to make a difference and help others who are vulnerable and needing our support. It is a highly focused and sometimes difficult job, which also brings immense rewards.
"This is my second year working Christmas, and whilst it is sad to leave the celebrations with my family, I know that I am going to a very worthwhile cause."
Caroline Billington, CEO at anti-loneliness club Community Christmas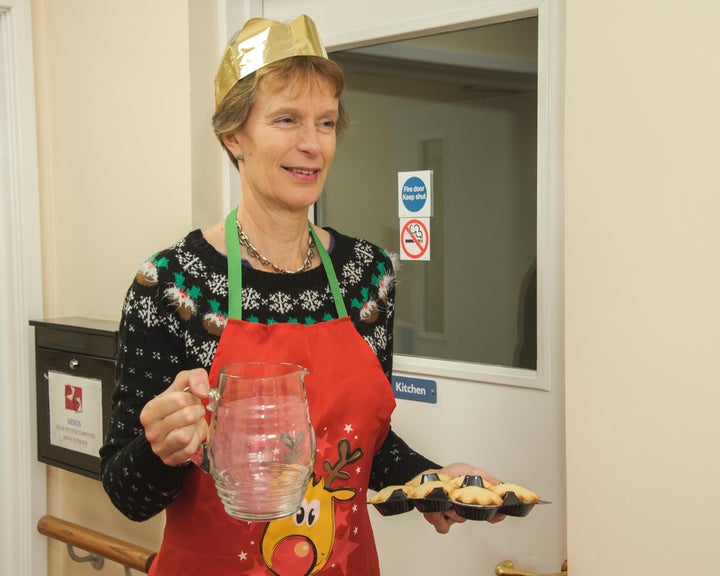 "On Christmas Day, in my role as acting CEO for Community Christmas, I will start by checking my emails to ensure we don't have any last minute enquiries from around the country of people wanting somewhere to go – if we do then I will do my best to create a connection. Then I will pack the car with any last minute bits and pieces we need to make our Christmas day lunch successful. Locally, we focus on older people who would otherwise be alone but include others that might struggle to cook their own Christmas lunch.
"Once everyone is there and sat down with a cup of tea or coffee there will be entertainment such bingo or a quiz until everyone moves to the festive tables for lunch. At this point we also pack up the lunches and dispatch the volunteers to take meals to those that haven't been able to join us.
"After lunch we clear the tables and enjoy the Queen's Speech before facing the annual challenge of reuniting everyone with their coats before they head to their cars. When I get home, I will be making calls to those around the country that we were unable to find a local event or activity for, and who The Silver Line were unable to commit to calling, to ensure that at least they hear a friendly voice on the day.
"I love working on Christmas day and wouldn't have it any other way. Sometimes families feel like they have to be together, our event is for people who want to be together."
Tom Millward, firefighter on Bromley's Green Watch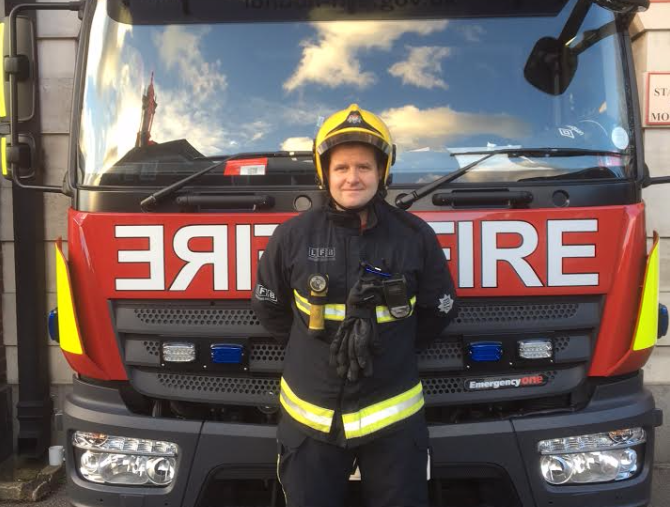 "Bromley Green Watch will be working day shifts on Christmas Eve and Christmas Day followed by night shifts on the 26th and 27th. Christmas Day, like any other, starts with a roll call at 'change of watch' as the day shift crews take over from the night shift crews. As designated mess manager, I have to provide the daily sustenance for the watch - so a tray of tea, coffee and biscuits is essential at this time (maybe a mince pie on the big day). Shortly after, fire gear is loaded onto the trucks, breathing apparatus is checked, appliance inventories are performed and, for me, breakfast is prepared.
"The station diary would usually have us fitting smoke alarms, providing home fire safety visits or undertaking training drills, but on Christmas Day we may be excused drills as we attempt our own Christmas lunch. This will be prepared, cooked and consumed whilst 'on-the-run'.
"It's especially important for us to remain 24/7 around this time of year as Christmas Day can actually be quite busy for a fire station. With many households in the country cooking at the same time, it's not unusual to get an 'oven alight' or small kitchen fire and we have all seen a lot of burnt turkeys.
"If there was not a full time emergency service presence it would leave Bromley very exposed and a small kitchen fire could become something much worse, but in all scenarios we react to a 999 call, mobilise and arrive on average at an incident in under six minutes.
"It is hugely rewarding to work on or around Christmas as an emergency service employee. The Brigade generally gets a good reception all year round, but people are especially pleased to see us at this time of year. It's a feel-good job even when you might be working hard or doing tasks others wouldn't relish. I personally sleep well at night knowing we have done our bit to keep Bromley as safe as possible, along with my extended fire station family."
Cassie Tate, nurse at Bupa's Broomcroft House care home in Sheffield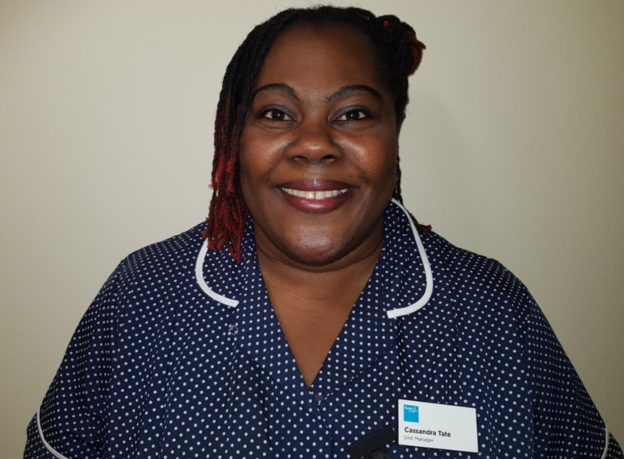 "I'll be working from 8am to 2pm at a Bupa care home on Christmas day. There's a lovely feeling in the home, particularly at Christmas when everyone's in the festive spirit. My day will start by helping the residents get up and dressed. They'll probably want to wear something special for Christmas so we'll help them pick their outfit, get washed and dressed and brush their hair.
"Everyone will have presents to open that morning and we'll help the residents with the unwrapping. People often take things like this for granted but older people might need a little help.
"The majority of residents will have friends and family to visit on the day, which is lovely. Some might not though, so we'll be sure to spend some extra time with them and we'll all watch the Queen's Speech together. Our chefs at the home will put on a lovely Christmas lunch.
"Christmas is such a fun time but we've still got the usual important jobs to do. There are nearly 40 people living at the home and some residents need medication administered at specific times, while others can't eat by mouth, so we help feed them through pegs – the method used to get food and medication straight in to the stomach.
"I'm happy to be working on Christmas Day – it gives you a really special feeling when you see the smile on a resident's face. I've been working here for 15 years now and some of the residents have been here for over 10 of those, so we're like one big family."
Henry Brown, chief exec at homeless charity Jimmy's Cambridge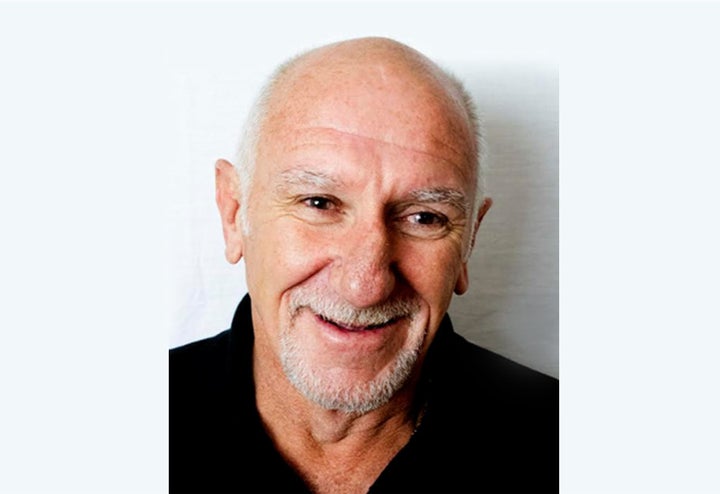 "Jimmy's Cambridge provides 24/7 emergency accommodation for adults who find themselves homeless in the Cambridge area. We are there for them in a crisis, providing not only food and shelter but hope, opportunities and general and specialist support as they work towards an independent lifestyle.
"I'll spend the morning supporting the staff and volunteer team – starting the day with handing out gifts to our guests received from the local community, then supporting the team preparing the Christmas meal for over 30 homeless guests.
"Christmas time without family and friends can be a very lonely time for those who find themselves homeless. I see Christmas as a time for giving and what we're able to give is much more than accommodation off the streets, meals and gifts but also companionship and comfort.
"It's a most humbling experience being among a team that willingly give of themselves to be with the homeless at Jimmy's."