A couple in Telford have gone above and beyond to help survivors of child sexual abuse in the wake of recent allegations that rocked the Shropshire town.
Civil servant Anji Gowans, 45, and security specialist Craig Badley, 45, run Telford Time 4 Change (TT4C) while juggling full-time jobs. They launched the group in mid-March this year with the aim of supporting victims and survivors of child sexual abuse, while raising awareness of exploitation in the community.
Anji and Craig run a Facebook page, which has 8,000 supporters, and say that since its inception TT4C has helped 10 survivors - either by signposting them to police, counselling or other services. Of those they've helped, some were recently abused, while for others the ordeal happened 15 or even 30 years ago.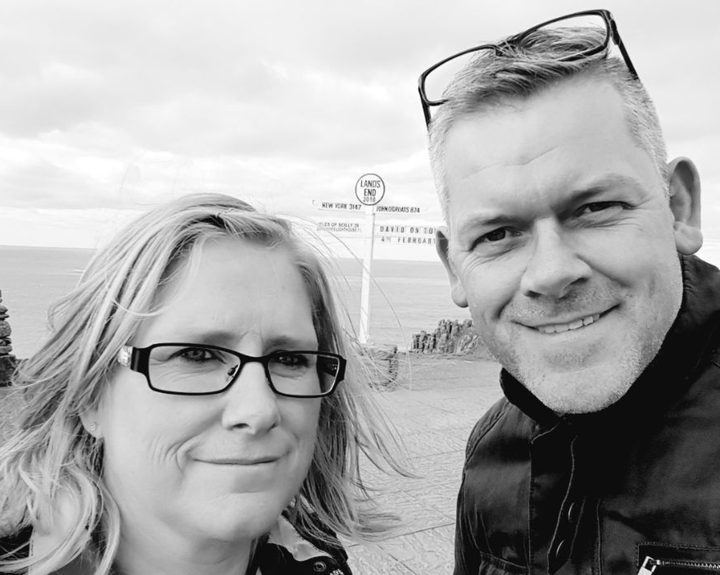 Following the investigation, Anji and Craig knew they had to do something to help, so they launched TT4C. "We're parents and grandparents," says Anji. "Our eldest granddaughter starts secondary school in September. So when we heard about what was going on in Telford we wanted to do something."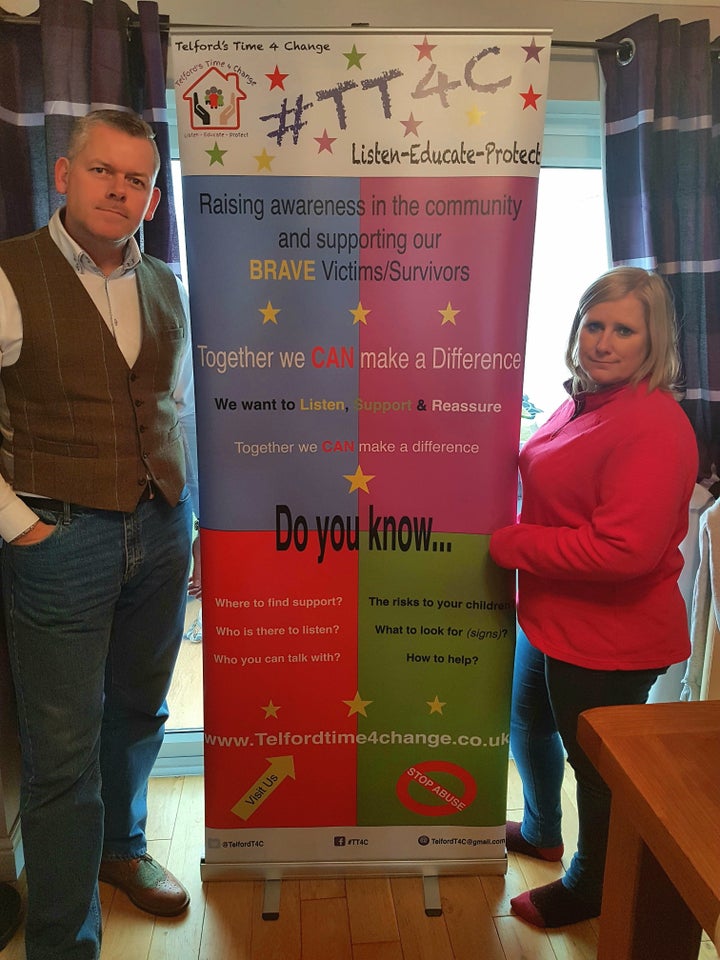 The couple say they don't have a political agenda or links with the police, they merely offer a platform to give victims and survivors the support they need, while also educating parents and young people about the signs of grooming on their website.
If survivors come forward and disclose information that they want the police to have but are too scared to offer themselves, Anji and Craig act as messengers. "We've taken information to the police on a number of occasions on behalf of survivors," Craig explains.
The couple say they've had a lot of positive feedback from the survivors they've helped so far, including comments such as "Thank you for being there" and "I'm so glad I've found this group", which they said is "humbling".
It's perhaps unsurprising that survivors are turning to the couple for help when there has been a lot of unease surrounding how the local authorities handled child sexual exploitation over the years.
Most recently Anji and Craig attended a meeting with the Independent Inquiry into Child Sexual Abuse (IICSA), which runs The Truth Project - an investigation of the extent to which institutions in England and Wales failed to protect children from sexual abuse. "I don't want to say we represent the survivors, but we go there with the voice of the survivors," Craig says.
He said one of the main takeaways from the meetings they've attended so far is that all those in attendance need to "work together" and "listen to the survivors first, giving them a voice, rather than making any assumptions".
The couple's service is clearly valuable to the local community. Something as simple as signposting services in Telford can be vital to survivors - especially, says Craig, as some of the services don't have websites, making them hard to find.
Ultimately Anji and Craig say they are just "two people trying to do our bit, trying to be good citizens". Craig adds: "If we can help just one person then it's all been worth it.
"If we can make a change in the way the survivors are listened to, and the way children are educated in schools through what we're doing, then that's a wonderful thing."
HumanKind is HuffPost's celebration of kindness, featuring people who do incredible things for others or the planet – transforming lives through small but significant acts. Get involved by joining us on Facebook or telling us about the people who you think deserve recognition for their kind works. You can nominate them here or share your personal story by emailing natasha.hinde@huffpost.com.