The state of mental health in the workplace has been thrown into the limelight this year, with the royal family spearheading conversations around how we deal with issues at work and launching tools to help people manage that.
Now, HSE – Britain's independent regulator for work-related health – is joining the fight to make mental health in the workplace a priority and, for the first time ever, has released guidance on mental health first aid.
It's vastly important. Half of people have experienced a mental health problem in their current job, research by mental health charity Mind shows. The survey of more than 44,000 employees also found only half of those who had experienced poor mental health had talked to their employer about it.
While it's a legal requirement to have physical first aiders in every workplace and in many public places and events, the same can't be said for mental health first aid. However things are slowly changing.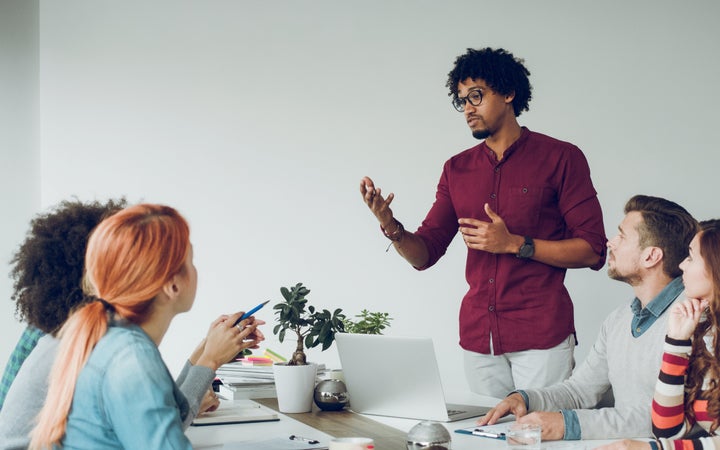 In its new guidance, HSE said companies may benefit from having personnel trained to identify and understand symptoms of mental health issues, and be able to support those with them.
"You should consider ways to manage mental ill health in your workplace which are appropriate for your business," the guidance suggests, "such as providing information or training for managers and employees, employing occupational health professionals, appointing mental health trained first aiders and implementing employee support programmes."
First aid training courses give people the ability to spot signs of mental illness and the skills to support themselves or others, including how to talk about a subject often seen as taboo.
A spokesperson for St John Ambulance, which provides mental health first aid training, welcomed the updated guidance. It has now trained more than 6,000 people around the country and expects this number to grow "exponentially" following the updated guidance.
Stuart Skinner delivers courses as a MHFA instructor. He previously told HuffPost UK: "It's the same with taking a physical first aid course, if you see someone who's had an accident you have a responsibility to them. It's not about fixing someone or diagnosing them, it's just about helping people with whatever they're going through."
He added sometimes it's as simple as asking the question: are you ok?
"It can break the cycle of suicidal thought or just get people vocalising what's going on with them," he added.