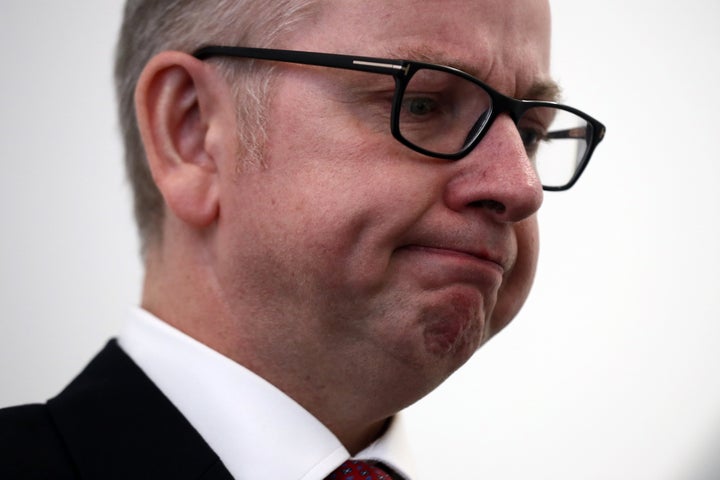 Michael Gove has been sacked from the Government – completing a rollercoaster few weeks for the former Justice Secretary.
While Gove finds himself sliding down the greasy pole, Boris Johnson – the man he effectively knifed to stand for the leadership himself – has been handed one of the top jobs in Government: Foreign Secretary.
It is a stunning turn around in fortunes for the man who three weeks helped mastermind the shock victory for the Leave campaign in the EU referendum.
Gove was one of the public faces of the Vote Leave campaign, but his decision to campaign for Brexit came at great personal cost as it meant going against the wishes of his close friend David Cameron.
It also sparked a row between the pair's wives, Samantha Cameron and newspaper columnist Sarah Vine, who were long-standing friends before Gove's decision.
After the referendum win on June 23, Gove initially decided to back Johnson to take over as Conservative Party leader following Cameron's resignation – and with that backing a one of the key roles in Government, perhaps Chancellor.
However, just hours before Johnson's leadership campaign launch Gove withdrew his support and announced he would be running for the top job himself, claiming the former London Mayor "cannot provide the leadership or build the team for the task ahead."
Johnson subsequently pulled out, but many of his backers opted to support Andrea Leadsom's campaign instead.
Gove never seemed to have the momentum required to secure the backing of enough Tory MPs to get him down to the final two and therefore in with a chance to win the contest.
Indeed, one of his supporters – Nick Boles – was caught texting colleagues urging them not to back Leadsom, claiming he was "seriously frightened" she may become leader.
As a Secretary of State – first at Education and then at Justice – Gove was very much a reformer.
He angered teaching unions with his drive towards academisations of well-performing schools, shake-up of exams and cancelling the Building Schools for the Future scheme.
In 2014, Cameron moved Gove to Chief Whip – a job he never really got to grips with. Indeed, he reportedly got locked in the toilet on his first day in the role, leading to a Government defeat on a minor Bill.
After the 2015 General Election, Gove was appointed Justice Secretary, and spent much of his time in the job scrapping changes introduced by his predecessor Chris Grayling.
He again provoked criticism from professional bodies, this time with Criminal Bar Association vowing to stop taking new work from the Government in protest at lower fees.