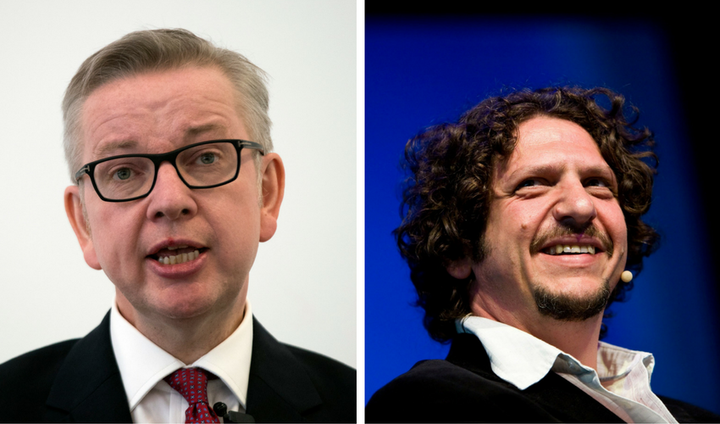 Michael Gove has engaged in a lengthy row with a top food writer about the ethics of book promotion.
Against the backdrop of an increasingly unstable world, the Conservative MP, Brexit cheerleader and Times columnist opted to pick a battle with Jay Rayner, the Observer's restaurant critic and feature writer.
It started innocently enough.
One response suggested it was an uncontroversial statement among Rayner's 167,000 followers.
Just one person appeared to take umbrage.

Naturally, Rayner was curious.
Again, 'the Gover' was enigmatic.
The conversation then started to escalate.
Then we got the first zinger(s).
As Politico reported, Gove is more than a decade late with a planned biography of Henry St John, the Viscount Bolingbroke, a prominent 18th-century Tory politician and writer.
Gove then appeared to set a trap.
But the writer suggested he might have better things to do with his time, or at least should have had.
As you'll recall, Gove, in partnership with Boris Johnson, led the official and successful Vote Leave campaign, then ran to be leader of the Tory party - a move that effectively ended Johnson's chances of succeeding David Cameron. It failed and he swiftly lost his job in the Cabinet. It was quite a few weeks.
And in response to the call to public service ...
The remark left his opponent baffled.
It's worth noting some background to the spat.
Which was just too tempting.
The spirit of Christmas is alive and well.
Related