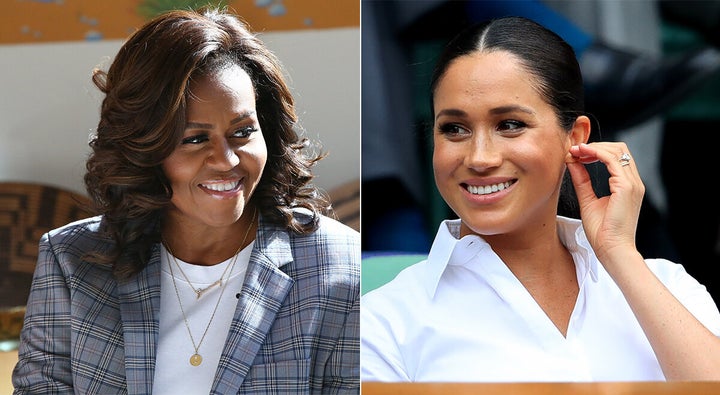 Parenting is tough when you're doing it behind closed doors, let alone in front of the world's media. But who better to offer Meghan Markle advice on navigating those choppy waters than Michelle Obama?
"Try as we might, there's only so much we can control. And, boy, have I tried – especially at first," Obama admits. "As mothers, we just don't want anything or anyone to hurt our babies. But life has other plans. Bruised knees, bumpy roads and broken hearts are part of the deal."
But, she says, she's endlessly heartened by the resilience of her two daughters, Malia and Sasha.
"They've both grown into smart, compassionate and independent young women, fully capable of paving their own paths," she says. "Motherhood has taught me that, most of the time, my job is to give them the space to explore and develop into the people they want to be. Not who I want them to be or who I wish I was at that age, but who they are, deep inside."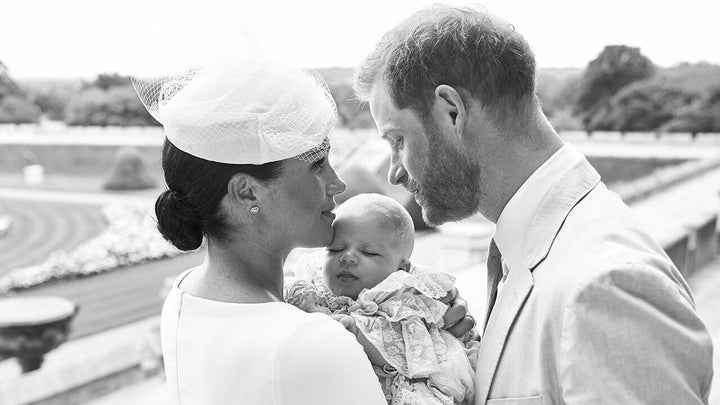 The Duchess reveals she asked Obama to do the interview over "a casual lunch of chicken tacos" and admits she was surprised by how thoughtful, reflective and extensive the answers she later received were.
Obama says the advice she gives her daughters is that "becoming who we are is an ongoing process". Markle, mum to baby Archie, asks if the advice would be any different if the Obamas had had boys.
"It would be exactly the same. My parents, particularly my father, taught my brother and me at an early age to treat boys and girls exactly the same," she replies. The interview ends on a sweet note, where Obama says the most beautiful sound she's ever heard is the little sounds Malia and Sasha made while sleeping as newborns.
"Barack and I could lose hours just watching them sleep," she says. "Don't get me wrong, early parenthood is exhausting... But there is something so magical about having a baby in the house.
"Time expands and contracts; each moment holds its own little eternity. I'm so excited for you and Harry to experience that, Meghan. Savour it all."
The Duchess Of Sussex interviews Michelle Obama in the September Issue of British Vogue.