Michelle Williams has spoken about the pay gap row she inadvertently became embroiled in last year.
Michelle and Mark Wahlberg were required to reshoot scenes in All The Money In The World, when Christopher Plummer was brought in to replace departing lead actor Kevin Spacey.
Delivering a speech in Washington DC on Equal Pay Day, Michelle said that she'd been left feeling "paralysed in feelings of futility" by the debacle.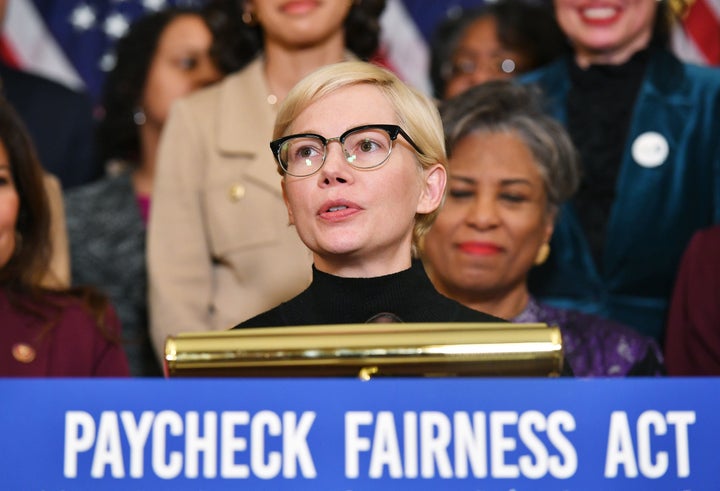 She said (via The Independent): "In late 2017, the news broke that I'd been paid less than $1,000 compared to the $1.5 million that my male counterpart had received for the exact same amount of work. And guess what? No-one cared.
"This came as no surprise to me, it simply reinforced my life-learned belief that equality is not an inalienable right and that women would always be working just as hard for less money while shouldering more responsibility at home.
"I've been a working actress since the age of 12. I've been accredited by my industry at the highest levels and that still didn't translate to equal compensation."
The Time's Up fund was set up following the rise of the Me Too movement in 2017, with money raised going towards legal aid for those who have experienced sexual misconduct, particularly harassment in the workplace.